Step One: Navigate to Admin > Settings > Groups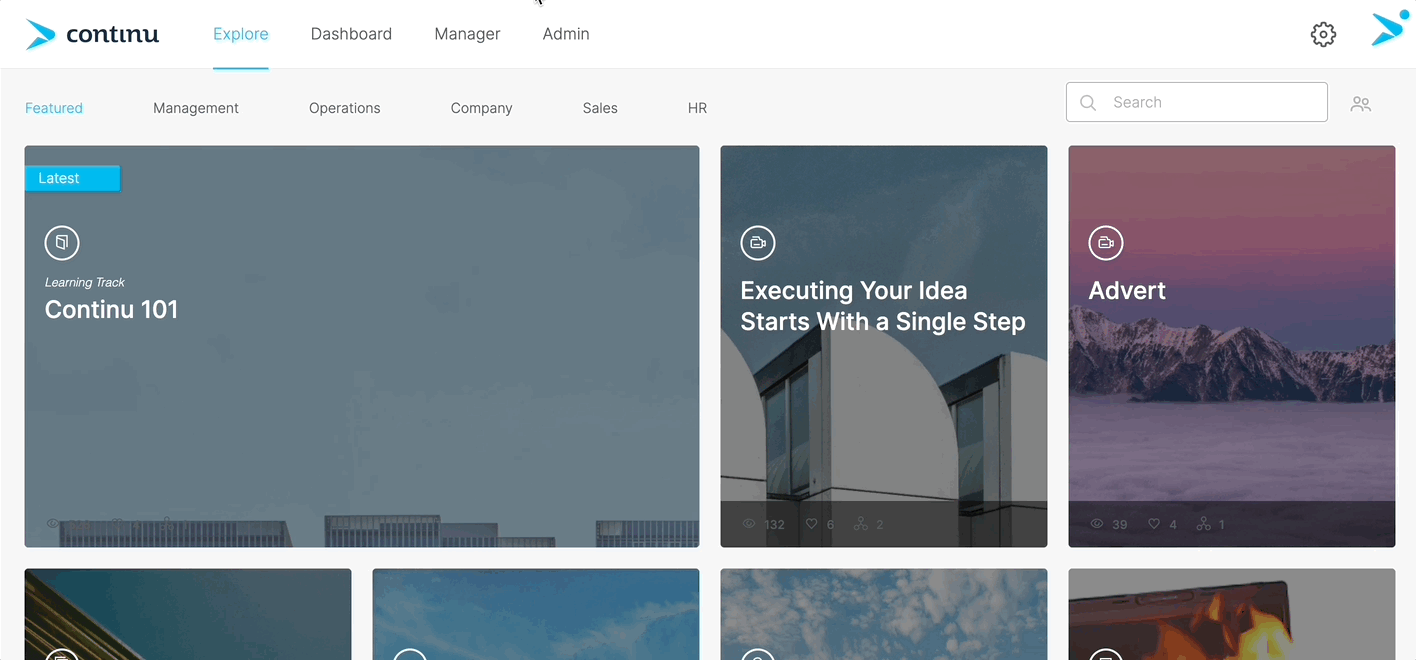 Step Two: To set up a new group, click Create New Group.
Step Three: Complete the details highlighted below
Group Name: Create a Name for your Group. It is recommended your groups have unique names to ensure they are easily searchable and identifiable.
Add an External ID (optional): This allows for group logging-in purposes.
Now give the group a description. This helps to give context to the profile and its purpose. The description can be seen on the main Groups admin page and can help you find a specific group you're looking for.
Field Selections (optional): Add the user value fields for this Group. While optional, adding fields can give the group specificity and granularity. Groups can be assigned locations and departments, just like a user. Any users assigned to the group will be able to view content segmented to those fields and trigger Groups Workflows.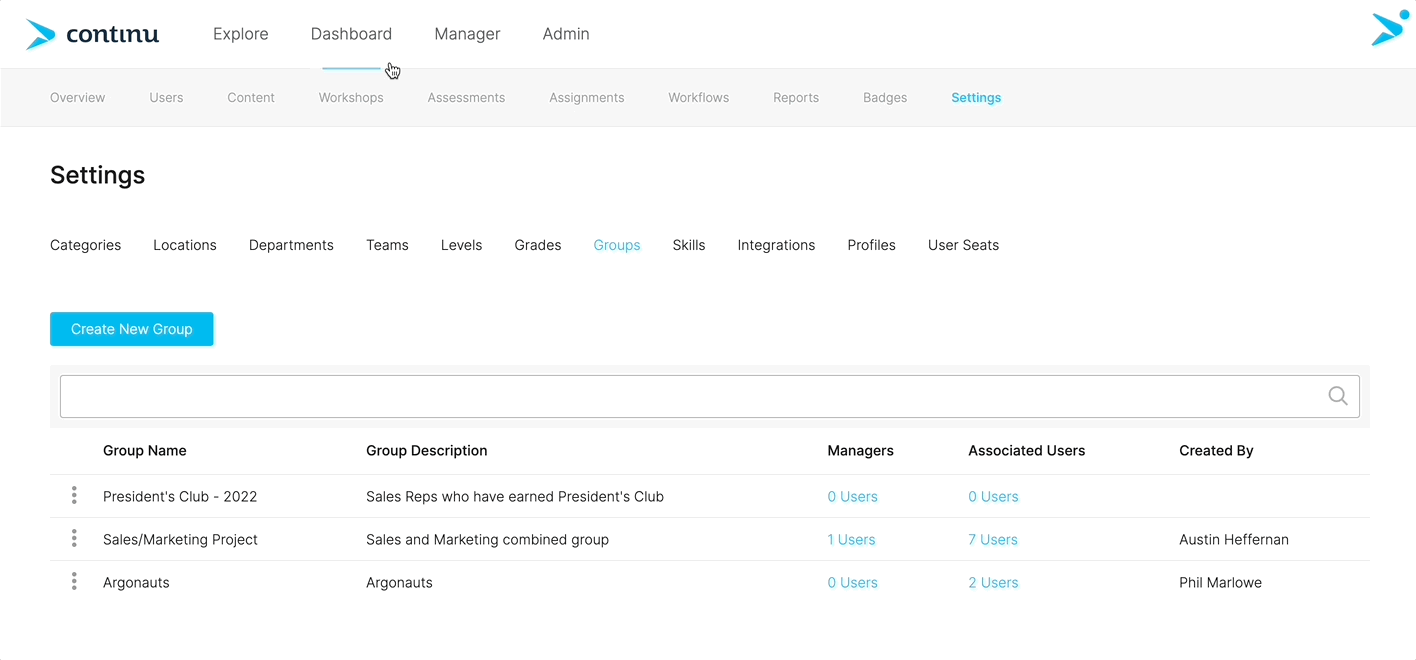 For information on how to add users or managers to a Group, click here.