Step One: Navigate to the Admin > Settings > Groups


Step Two: To set up a new group, click Create New Group. Already created groups will appear in the area below

Step Three: Complete the details highlighted below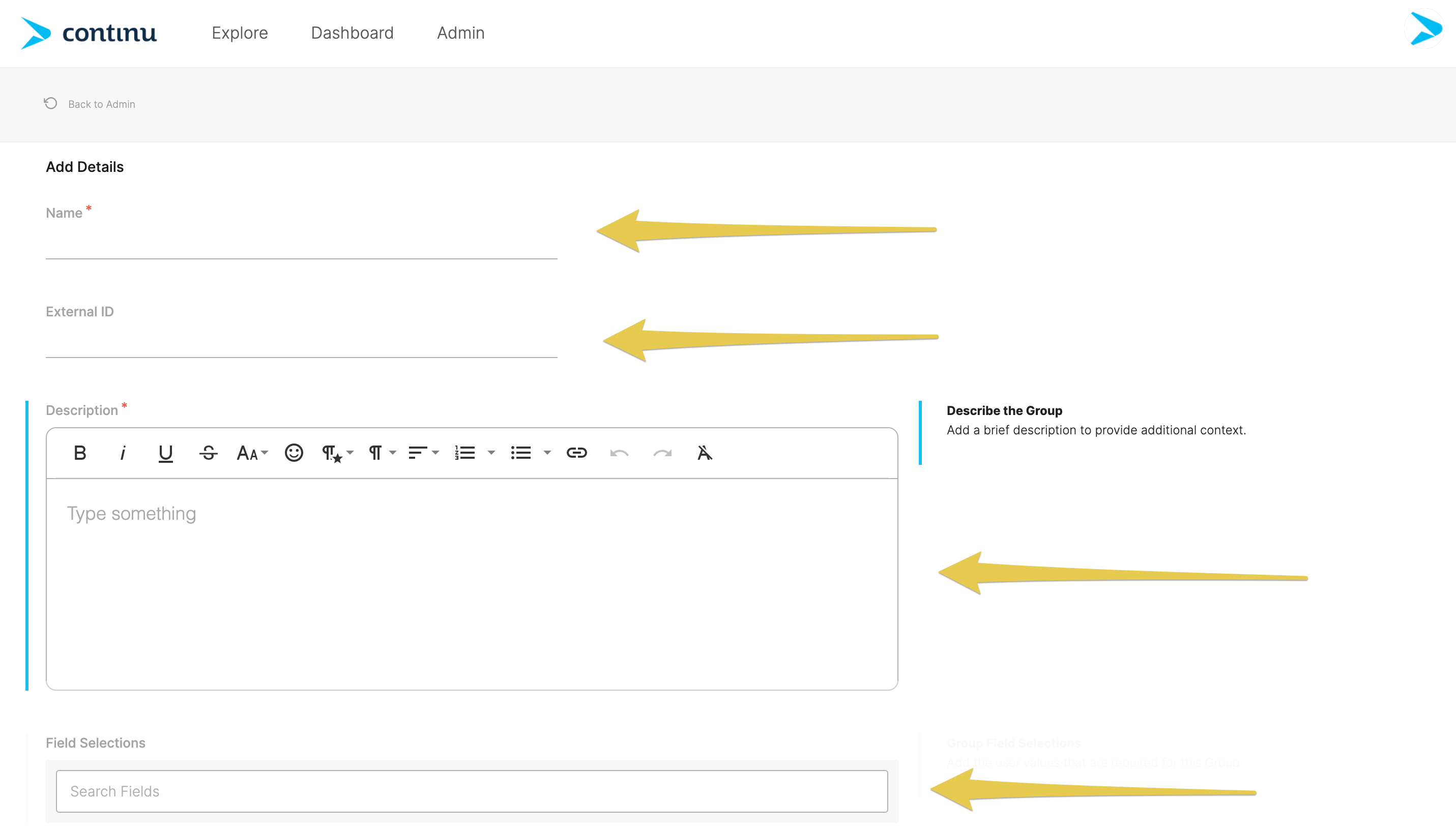 Group Name: This is for Admin reference only
Tip: Give the Group a unique name. As you build more Groups, similarly named ones will become harder to distinguish.
Add an External ID (optional): This allows for group logging in purposes.
Now give the group a description. This helps to give context to the profile and what its purpose(s) is.

Field Selections: Add the user values that are required for this Group. While optional, adding fields can give the group specificity and granularity.
Tip: Conversely, leaving the fields blank allows for the Group to be an open option to later add users and managers.
For information on how to add users or managers to a Group, click here.