These instructions will guide you through the entire process to create a new Standard workshop within Continu.
Step One: Navigate to Admin > Workshops > Add a Workshop and select Standard Workshop. Complete the Workshop Title, Description & Tags then click Next.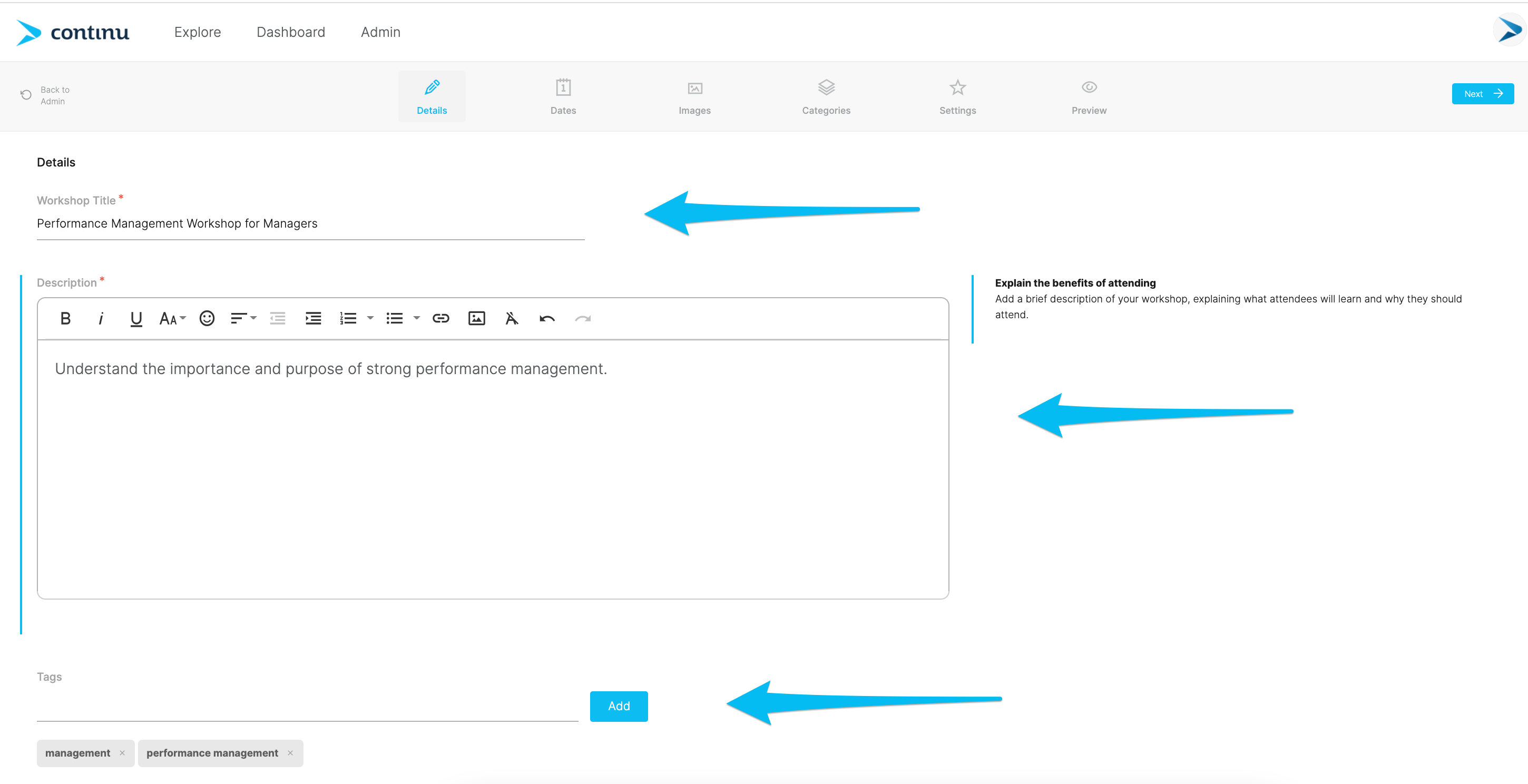 Step Two: Add Dates for your workshop. You can add A Single Date, or Add Multiple Dates. You can also return and add additional dates later. Follow the links for in-depth instructions on adding dates to your workshop.
Step Three: Upload an Image for the Workshop. Click the Next button to continue.
Note: Workshops are the only content type that will need an image.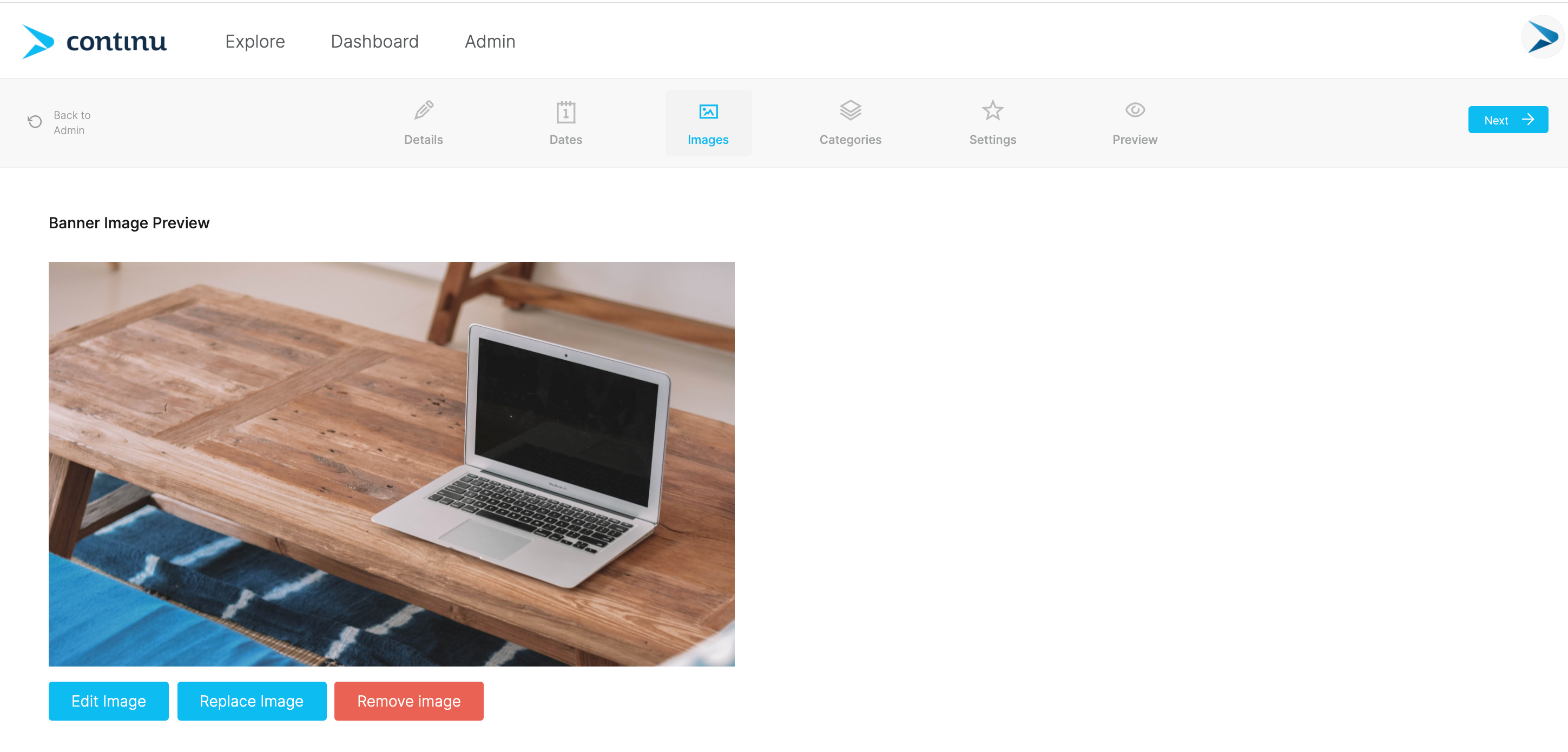 Step Four: (Optional) Select any category(s) that relate to this Workshop.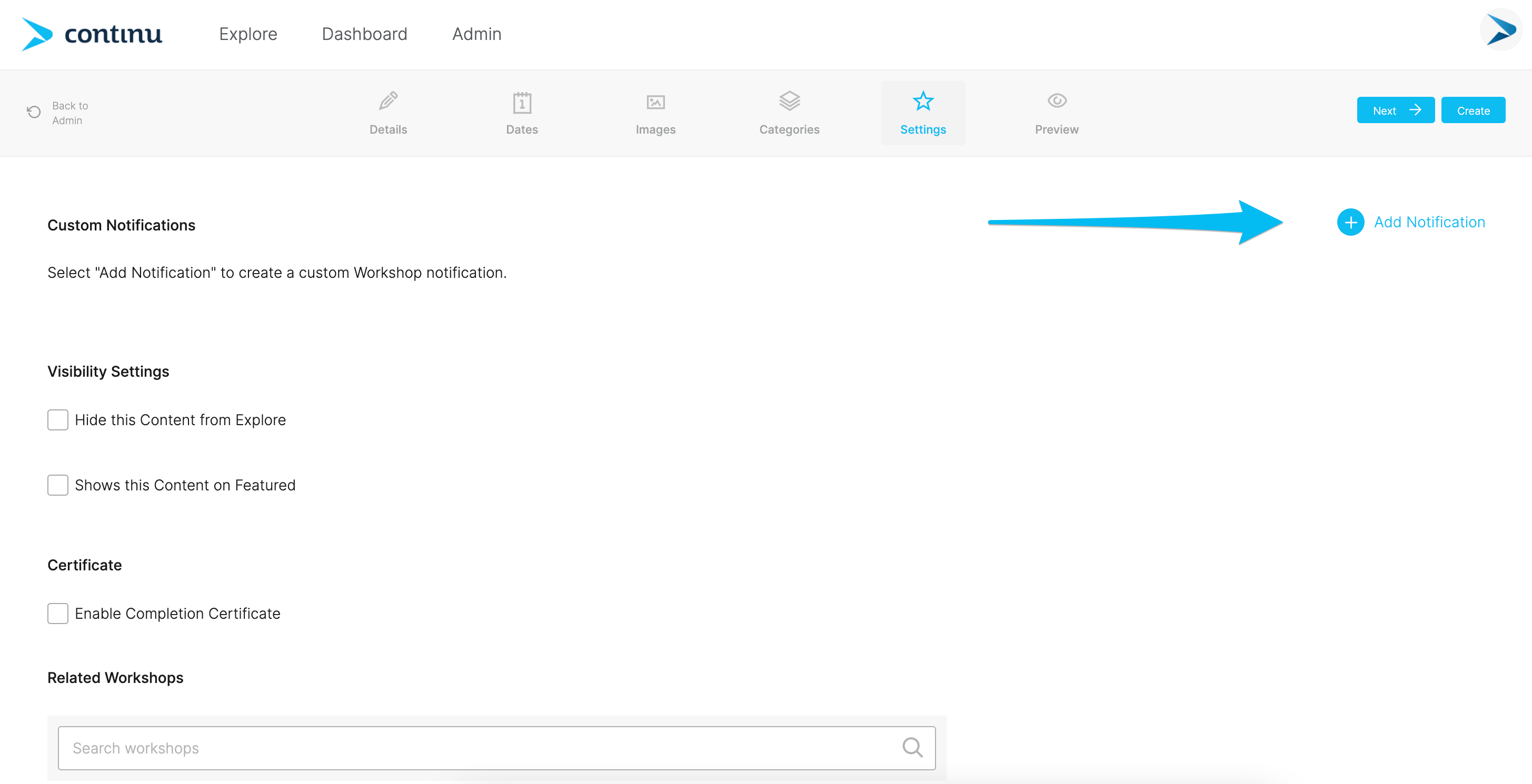 Step Six: Select whether the Workshop will be visible on Explore or Featured.
Hiding the content from Explore will prevent learners from seeing or searching for the content from the Explore page.
Showing the content on featured will ensure the content appears on the Explore Home Page.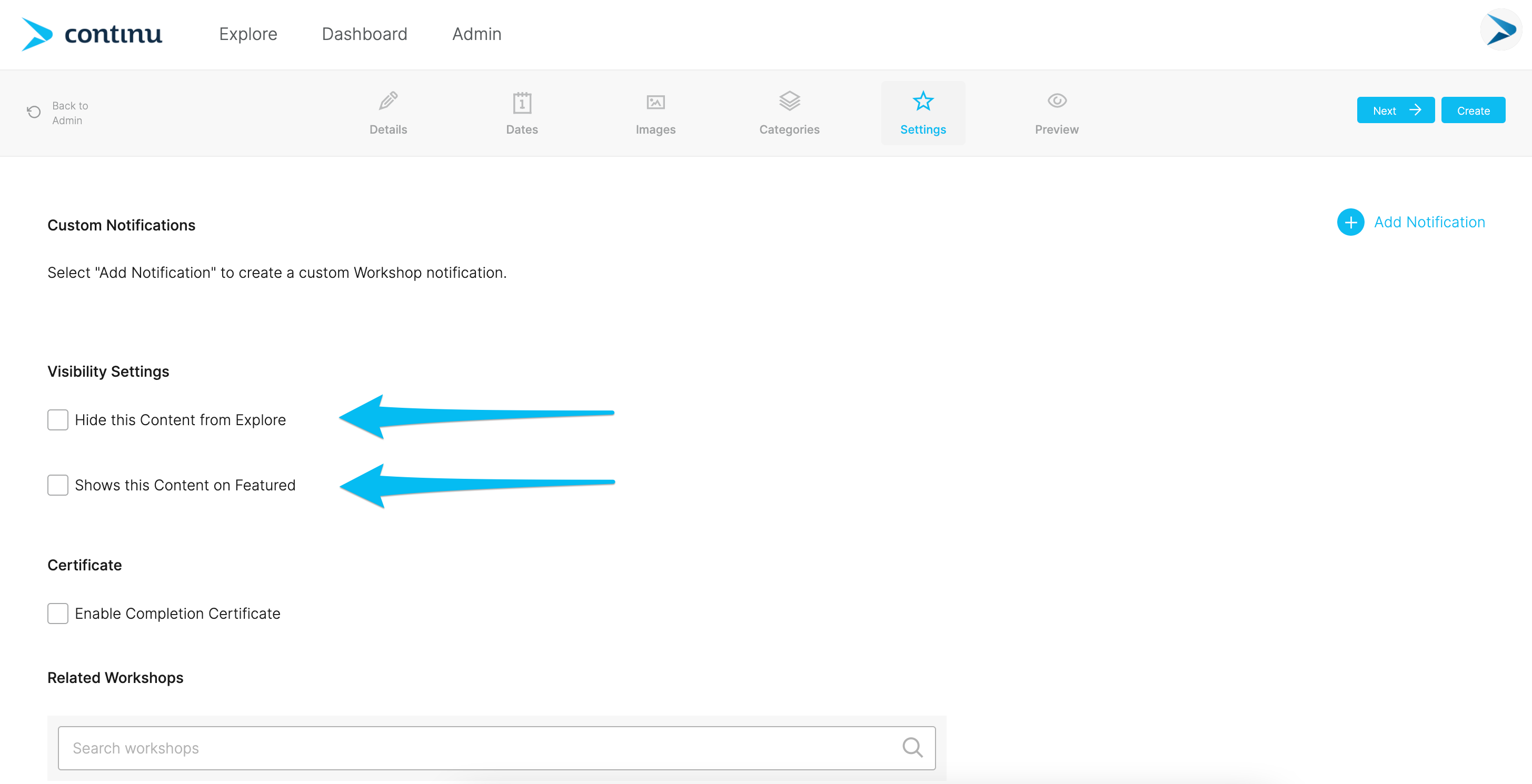 Step Seven: Enable a completion certificate if desired.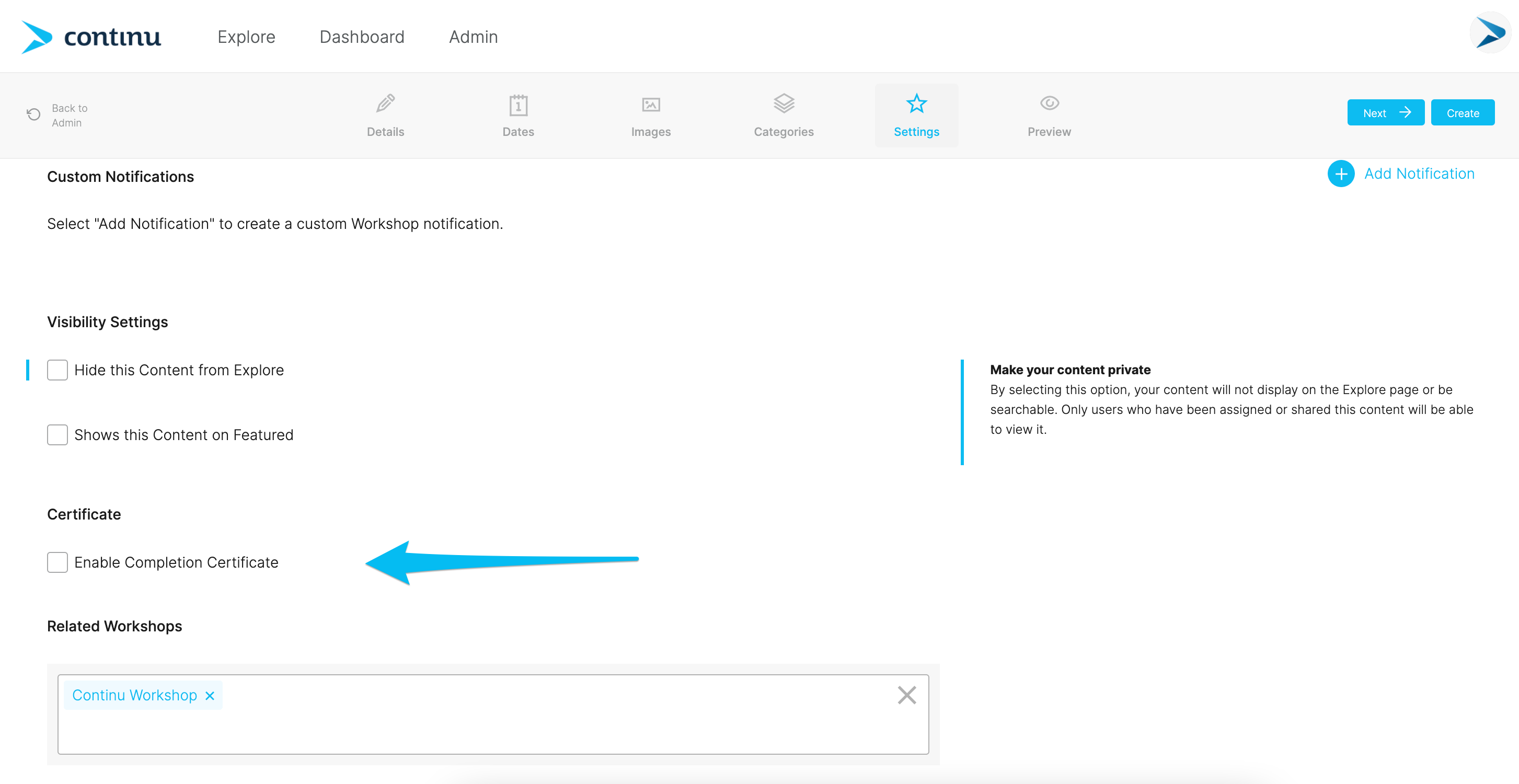 Step Eight: Add any related Workshops (up to 3) that users can view and register for.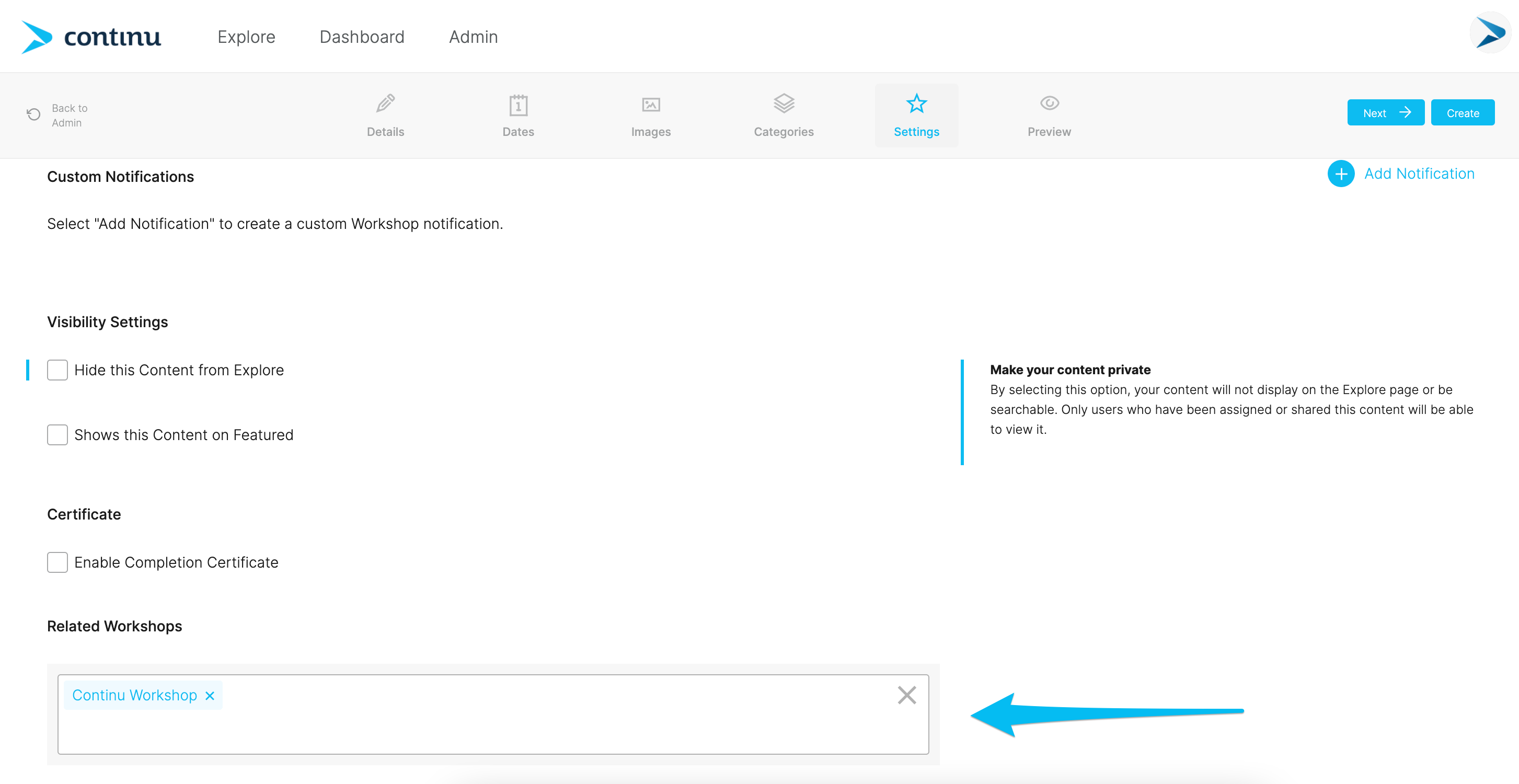 Step Nine: Enable any Segmentation, Comments, and Collaborators if needed then click Next.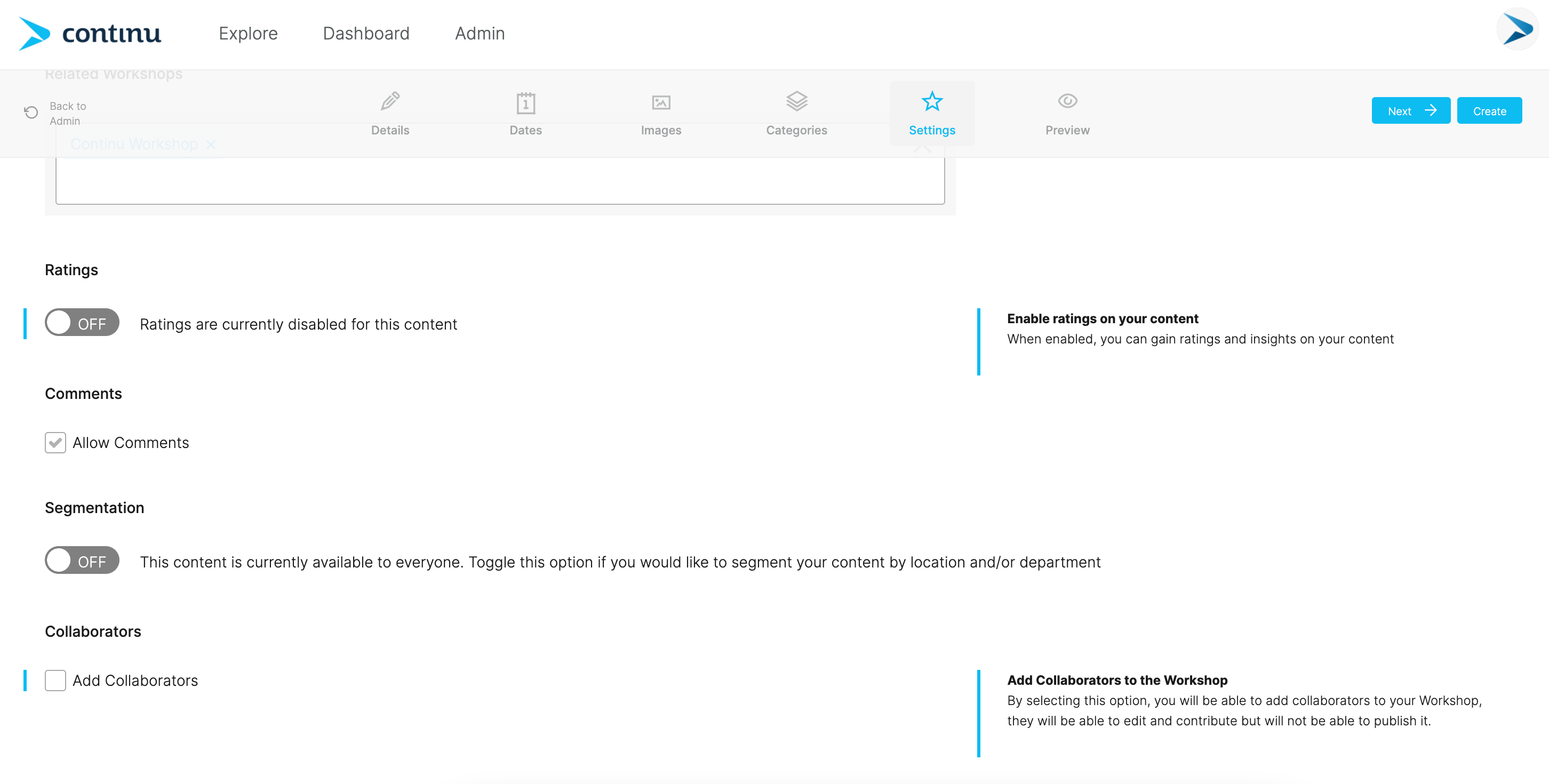 Step Ten:
Preview the Workshop. If it looks good, select the X then Create and your Workshop is ready.