Step One: Click on the Admin tab of Continu.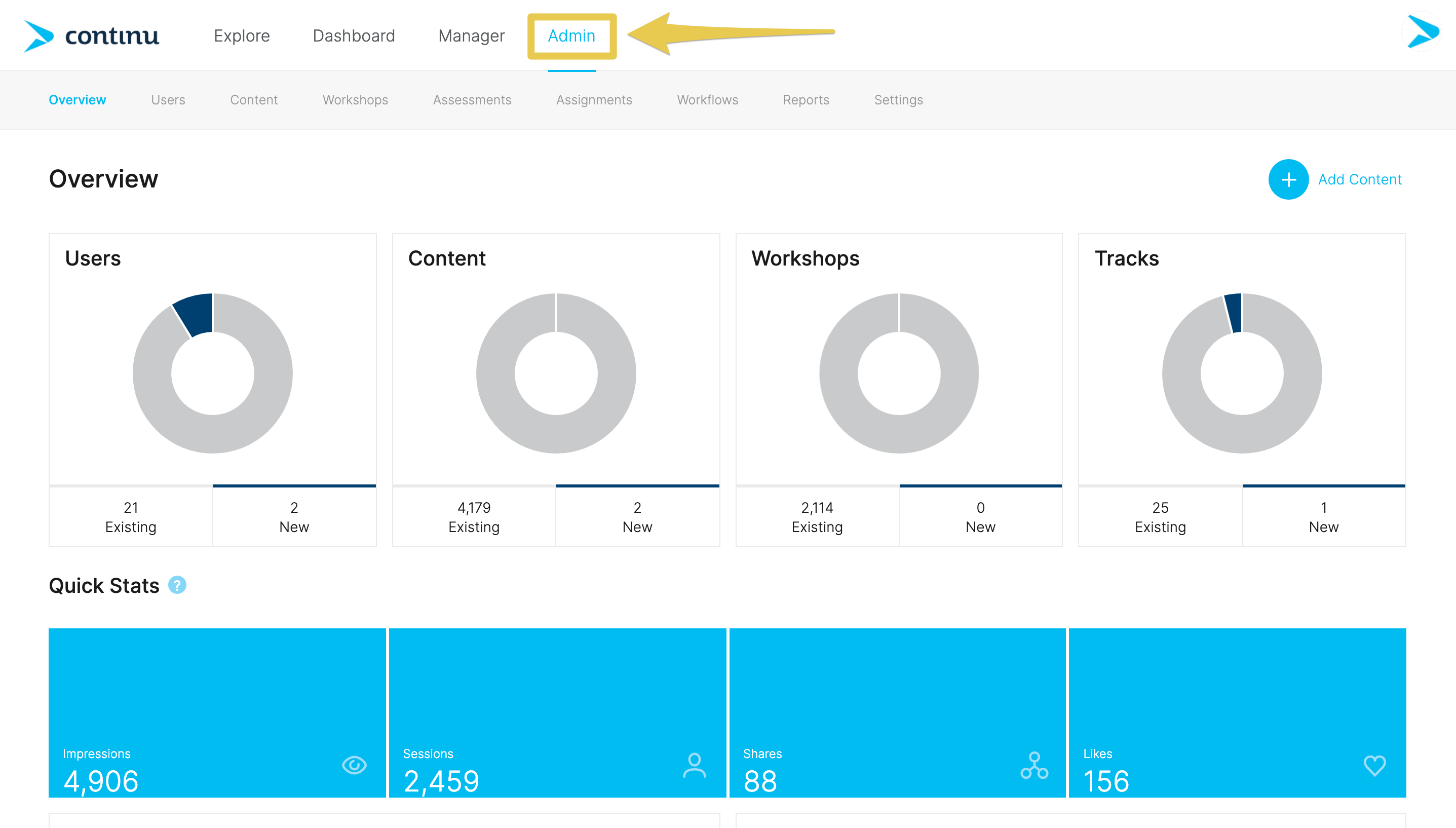 Step Two: Navigate to the Users tab then to the Add Users section.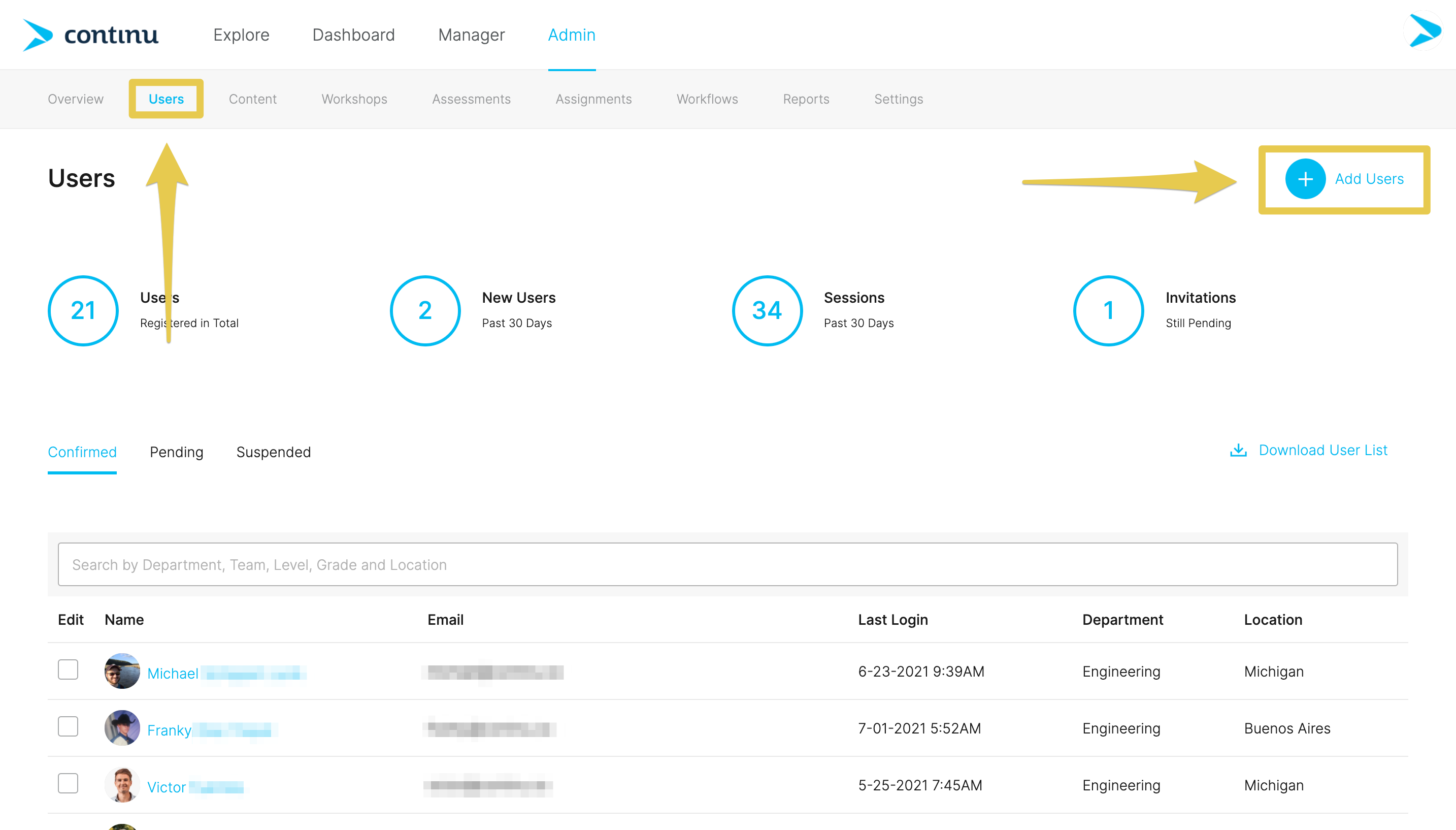 Step Three: Click the Add A User button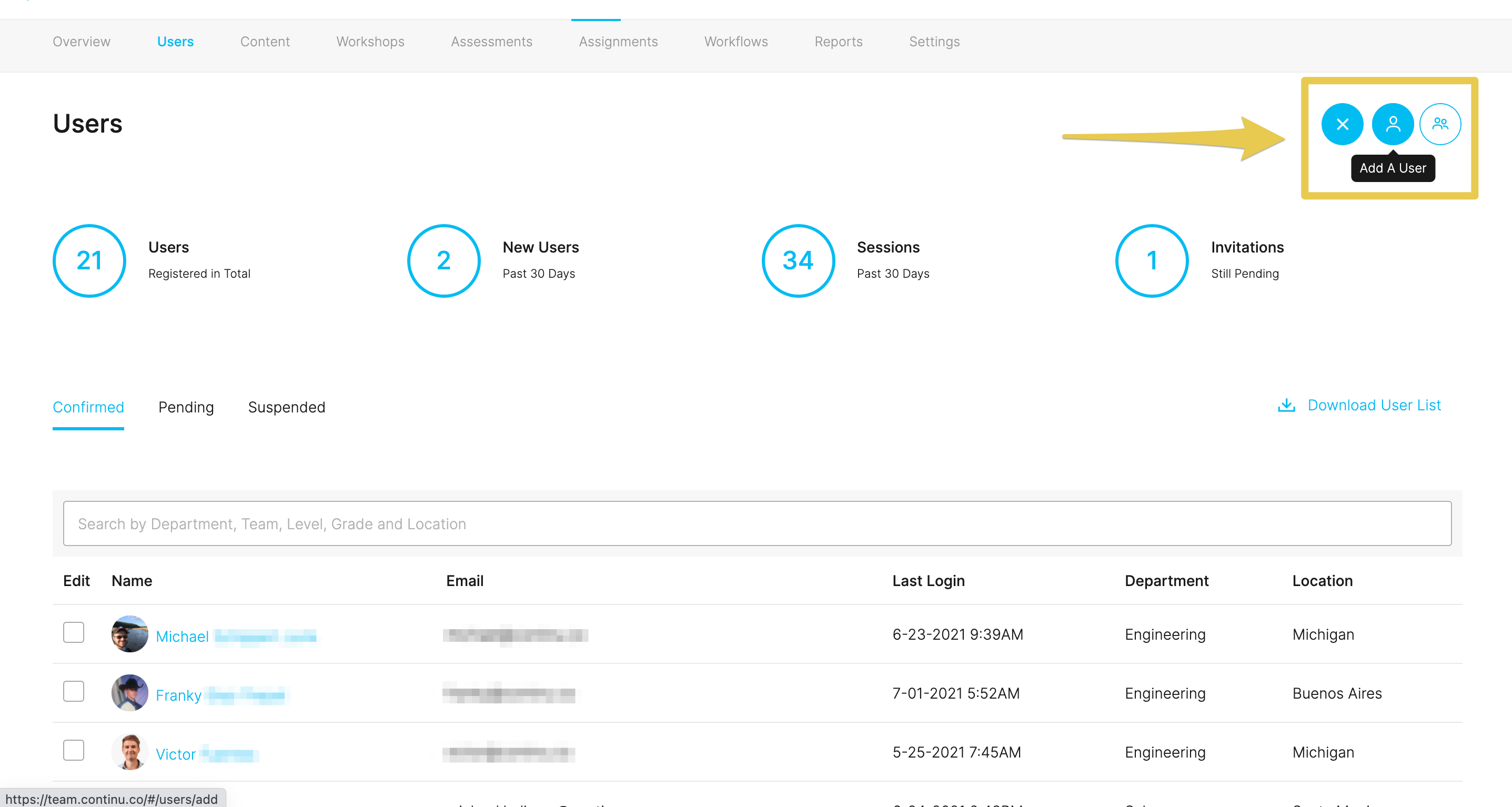 Step Four: Complete the form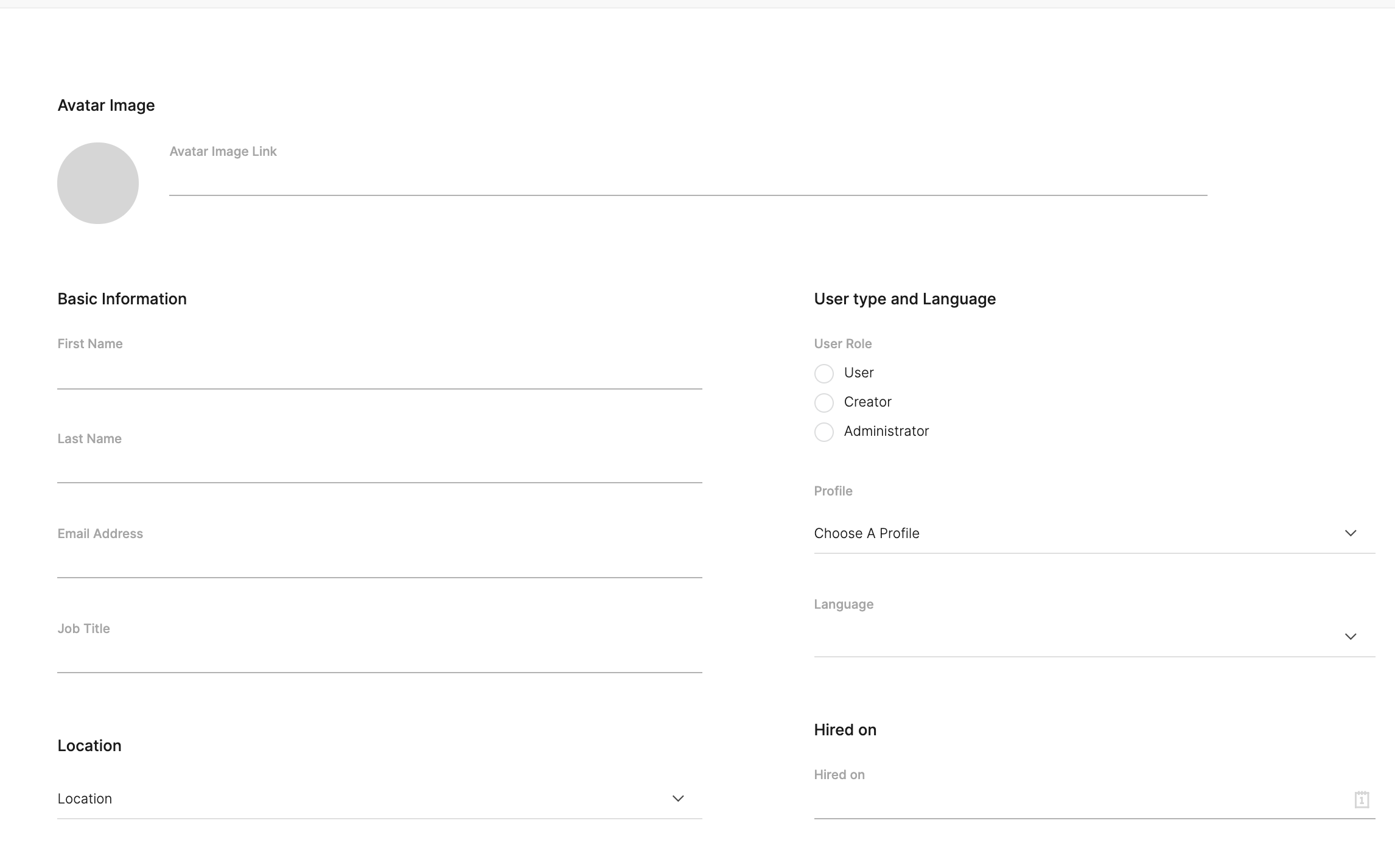 Step Five: Once you've completed the form, click the Add User button and you're all done!