Step One: Click on the Admin tab.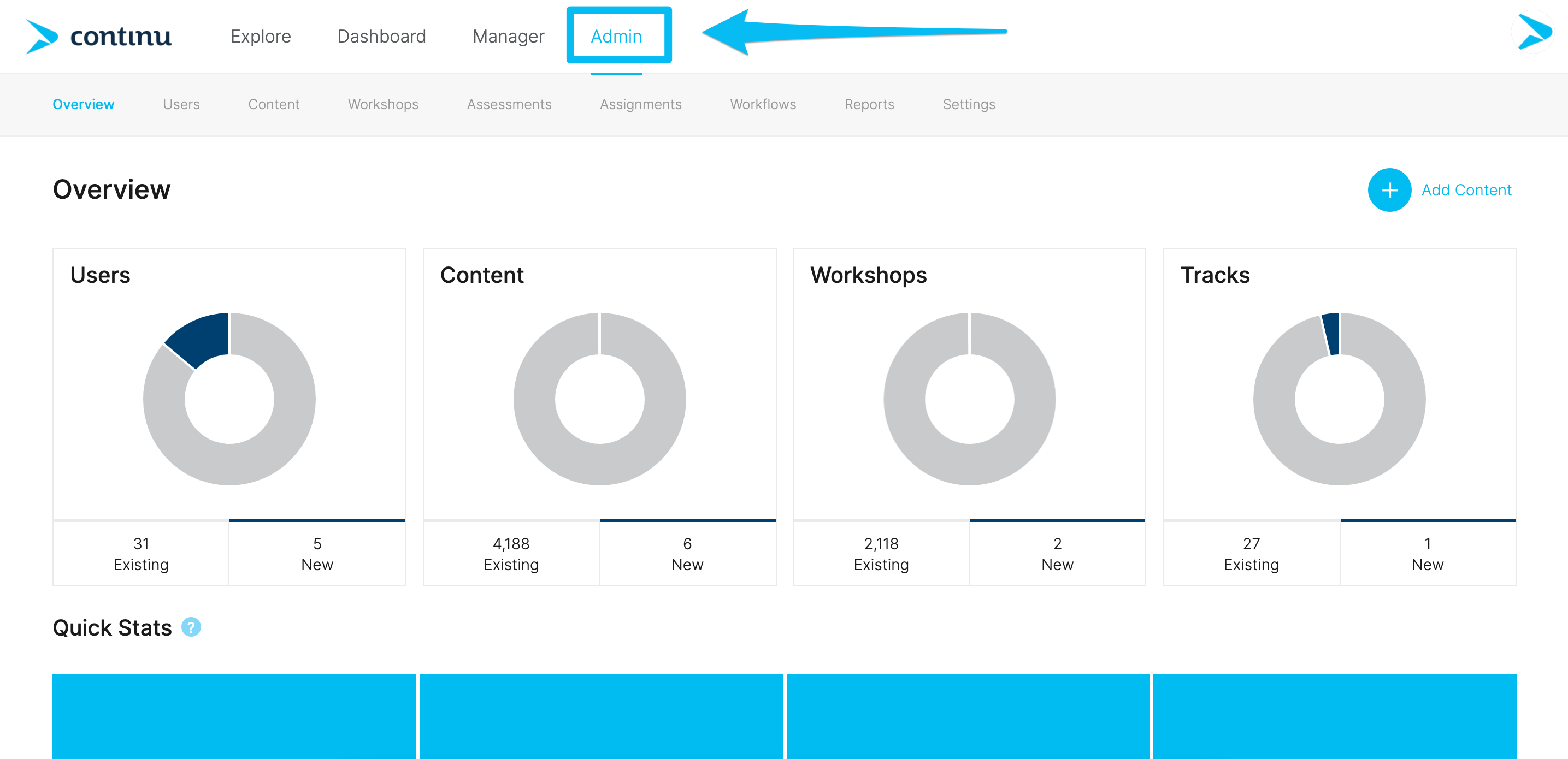 Step Two: Navigate to the Users section.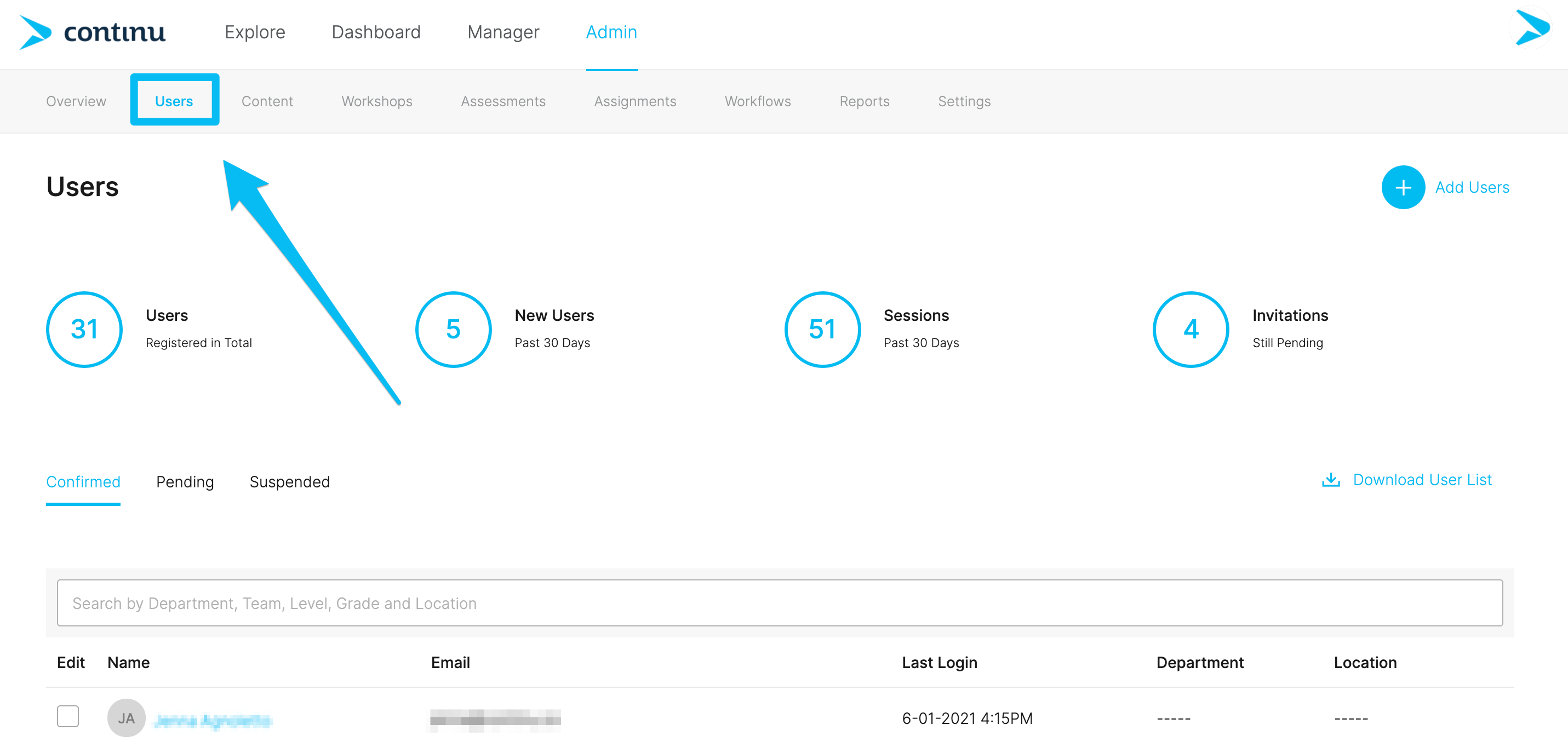 Step Three: Select the users that need to be suspended.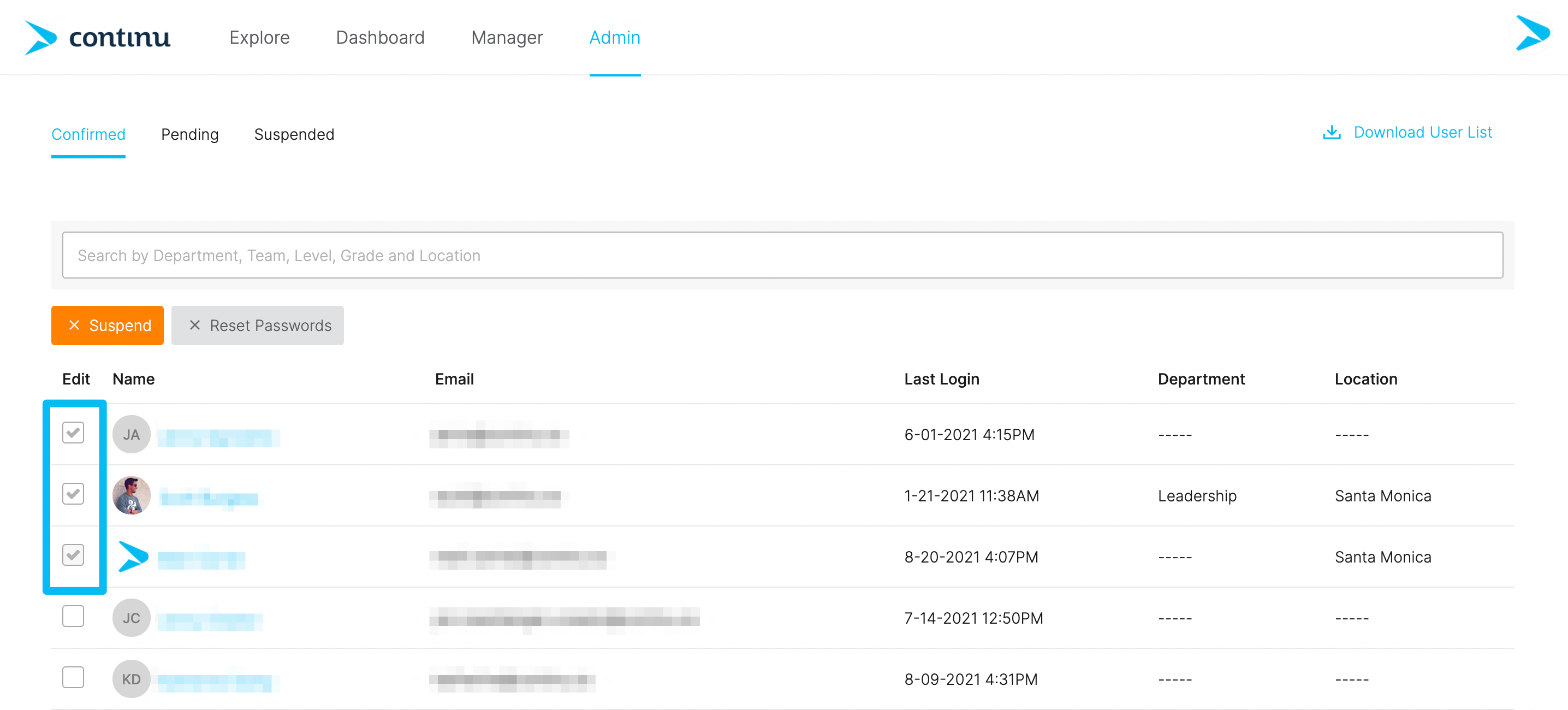 Step Four: Click on the Suspend button. These users will no longer be able to login.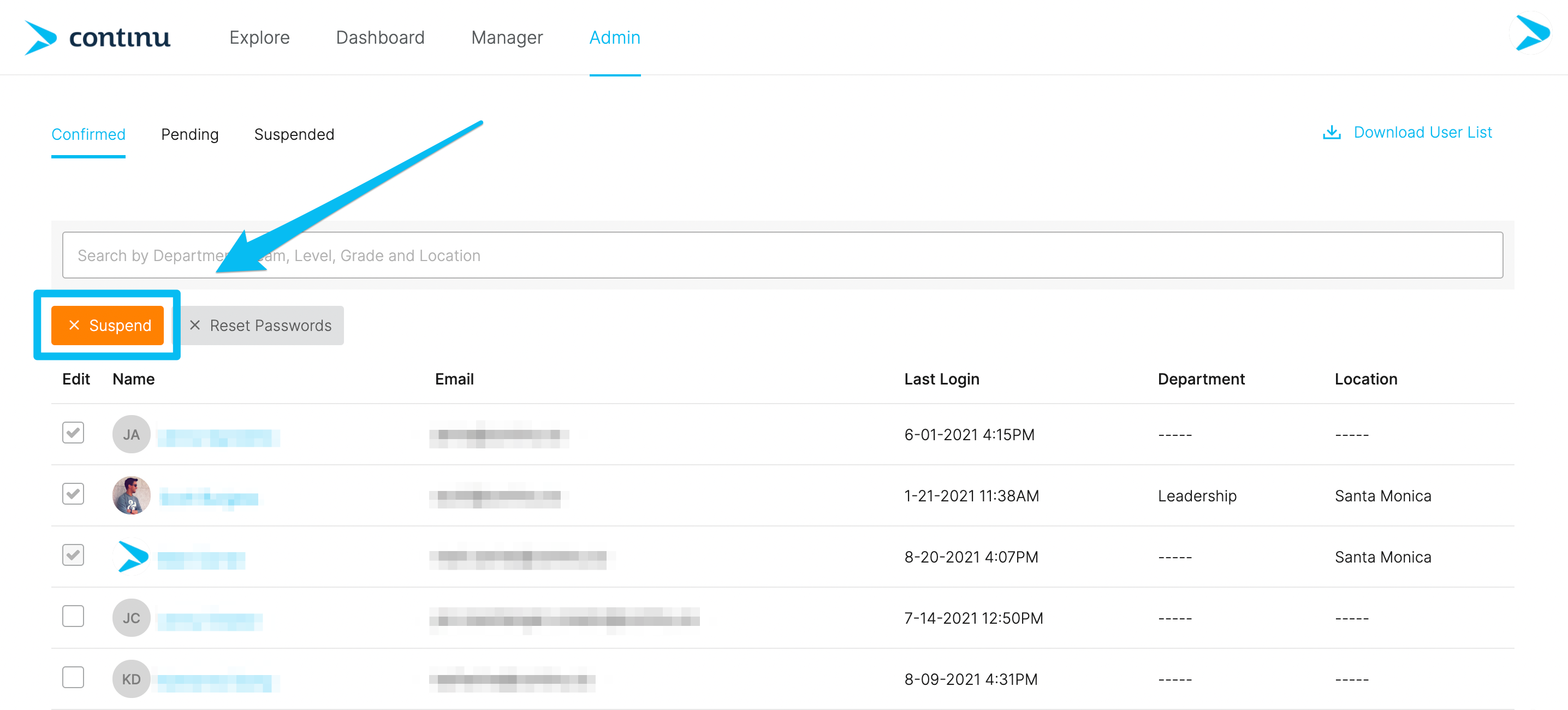 Please Note: Suspending users will not delete them from your Continu instance. They only become inactive. Suspended users email addresses are still tied to them and not useable for new users to the platform.