The ability to measure learning initiatives is critical in not only understanding learner behavior but also to help define and measure the training that you are developing for your teams and across the company.
Leveraging the real-time tracking that Continu provides across all aspects of the system, Admins have the ability not only to download Standard Reports but can build reports based on key learning objectives, this allows for more tailor metrics but also streamlines the reporting process.
To get started, please find more information on Standard and Saved Reports and how these can be utilized to measure your learning in Continu:
Step One: Determine the date range for your report(s) using one of the saved date ranges or enter a custom range.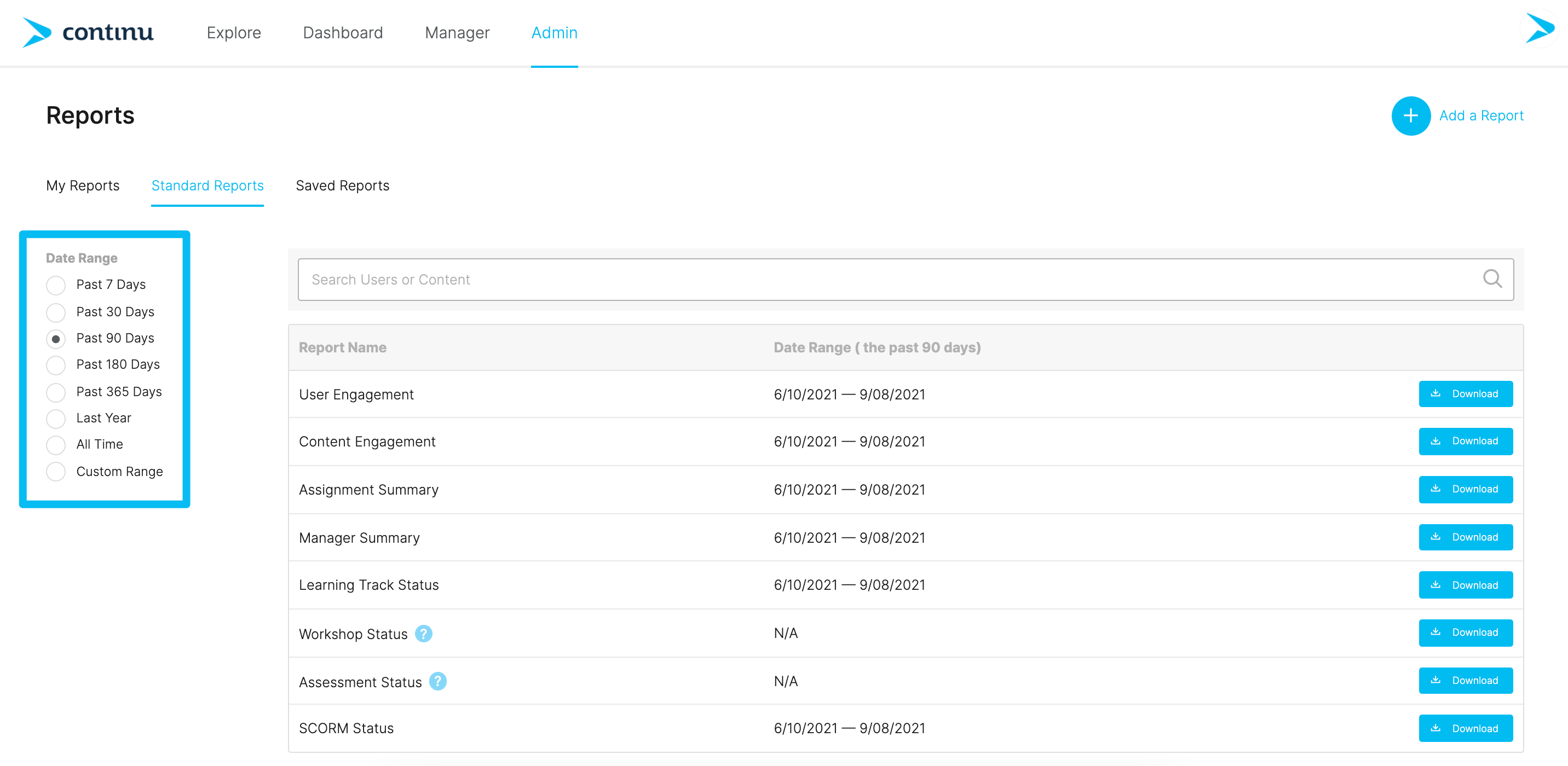 Tip: The date range for the report will update in real-time so there is no guessing the range for the report.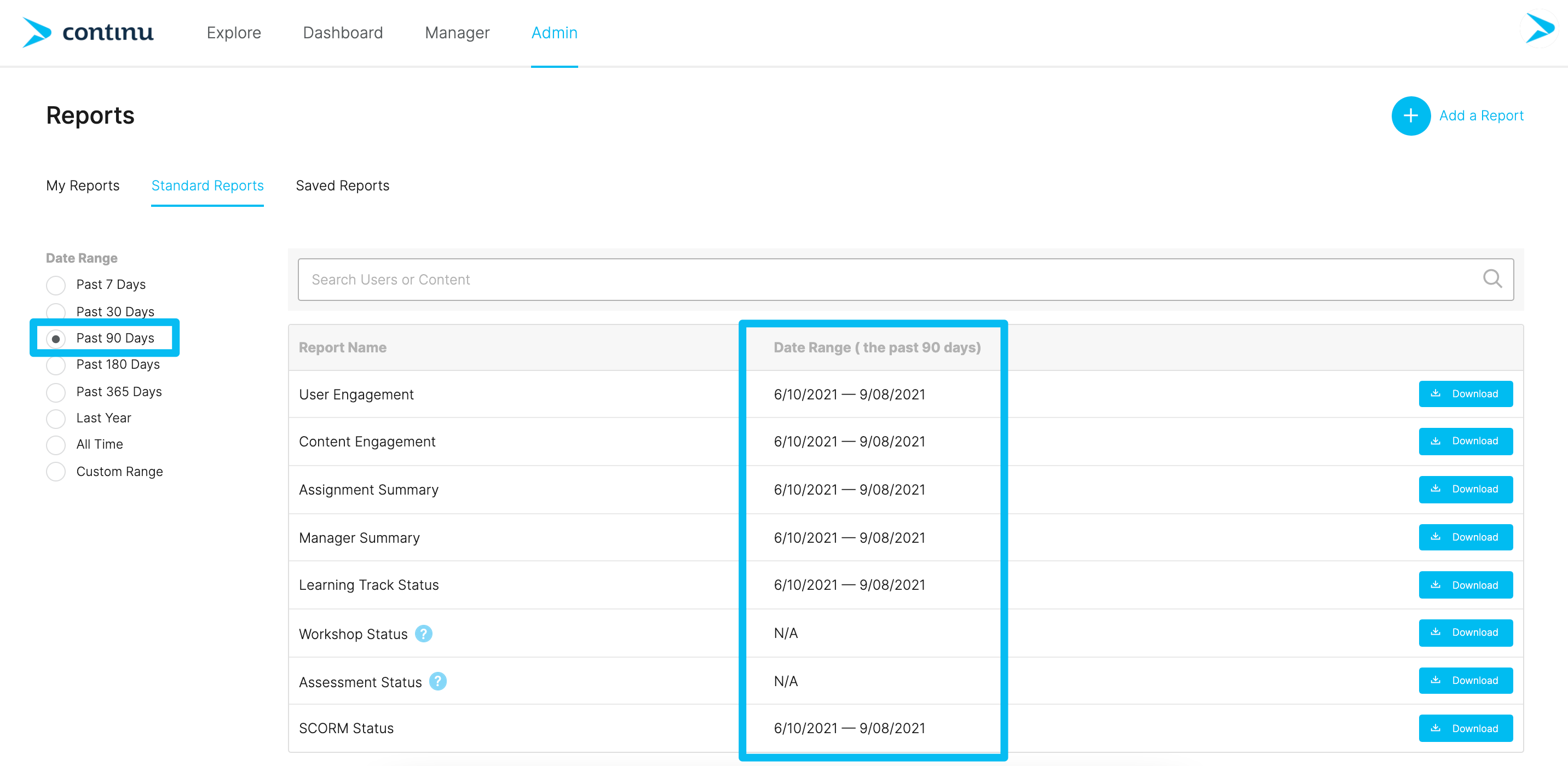 Step Two: The report(s) is ready to download. However, to further refine the report parameters, use the search bar to filter the data.
Note: The Learning Track Status report is the only report type that requires at least one learning track to be entered in the search bar.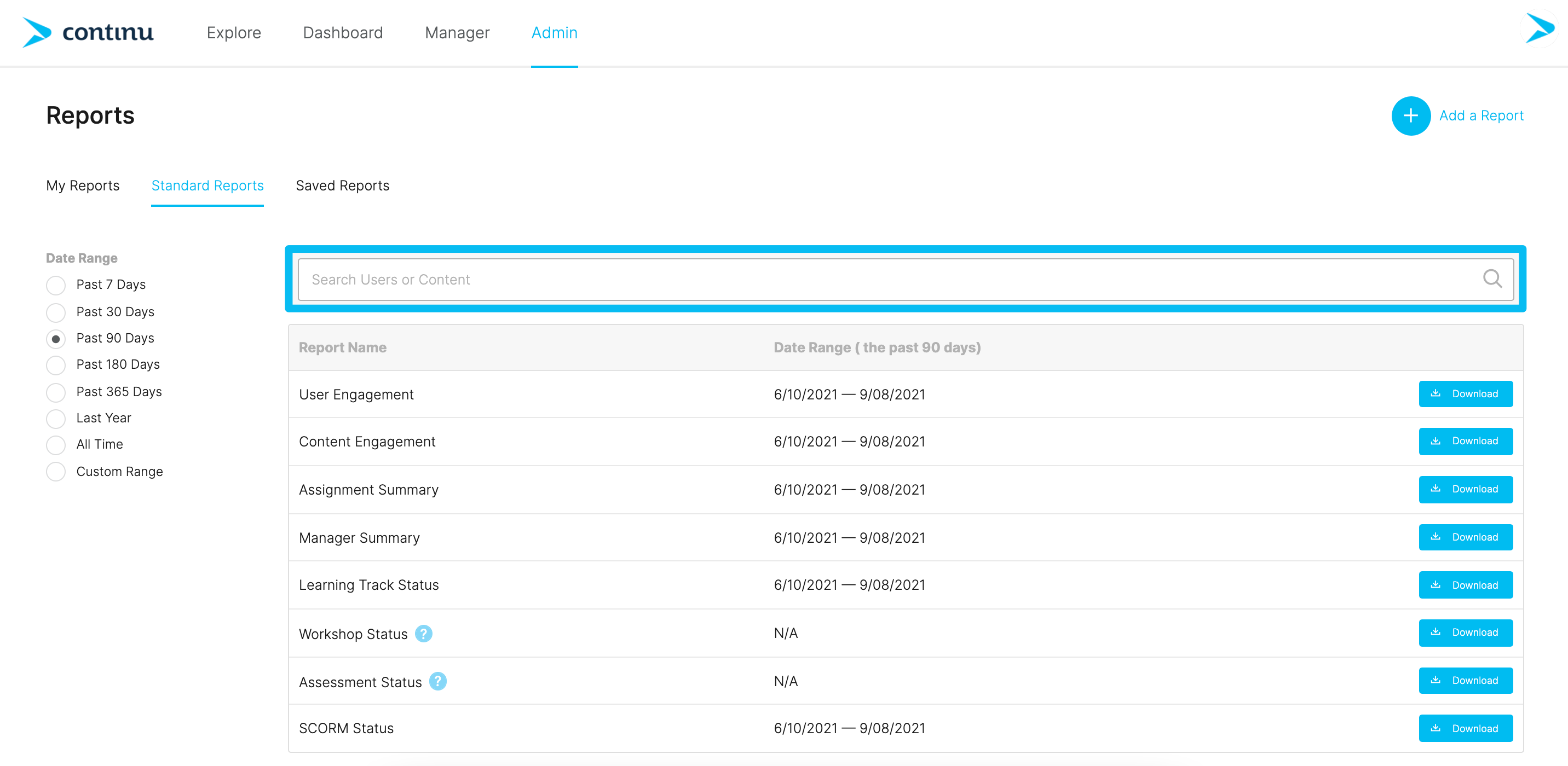 Tip: Use as many search terms to further refine the data for the report.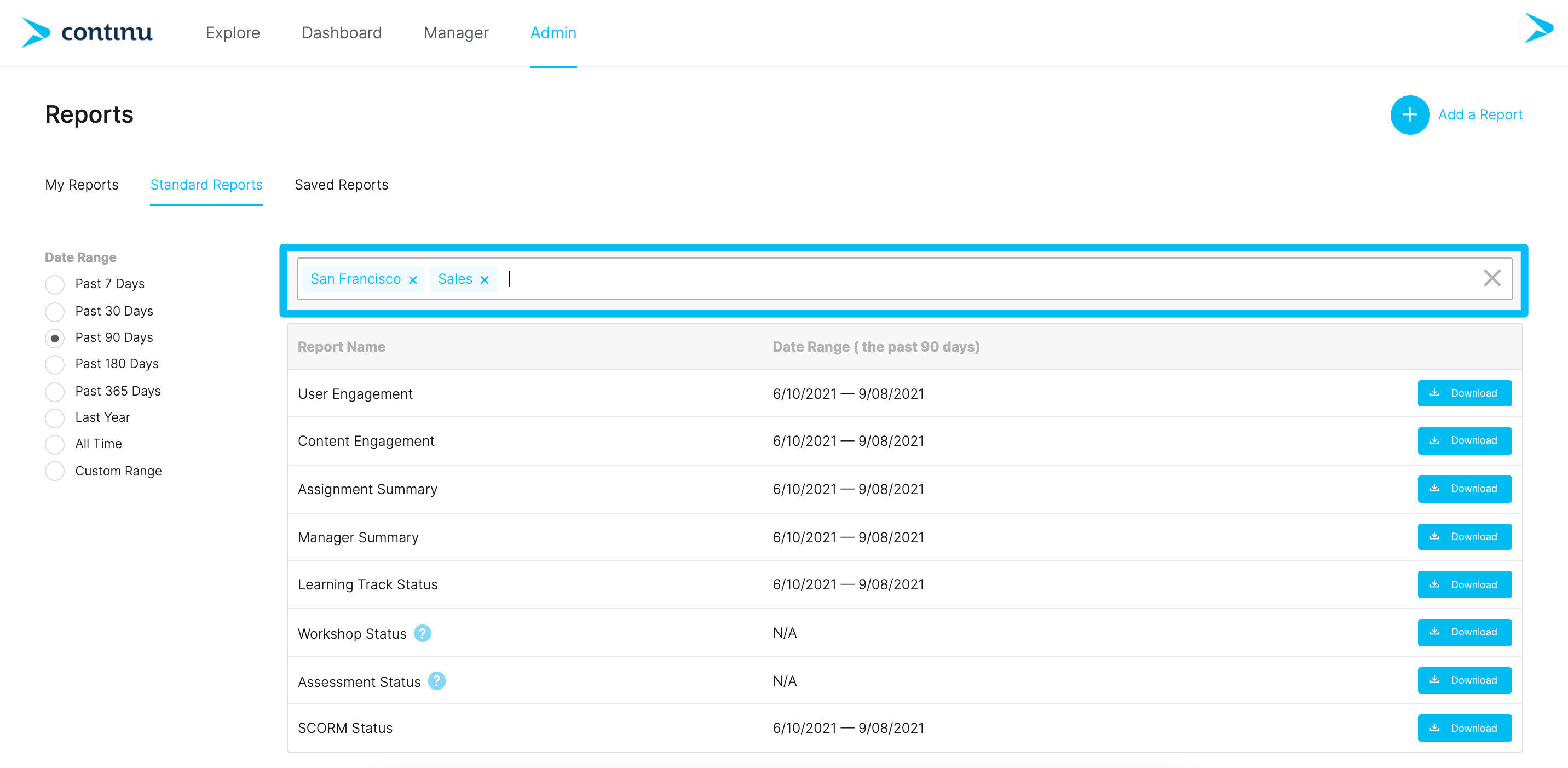 Step Three: Once satisfied, click the Download button next to the report(s) you would like to download to your computer. All reports save as a .csv file.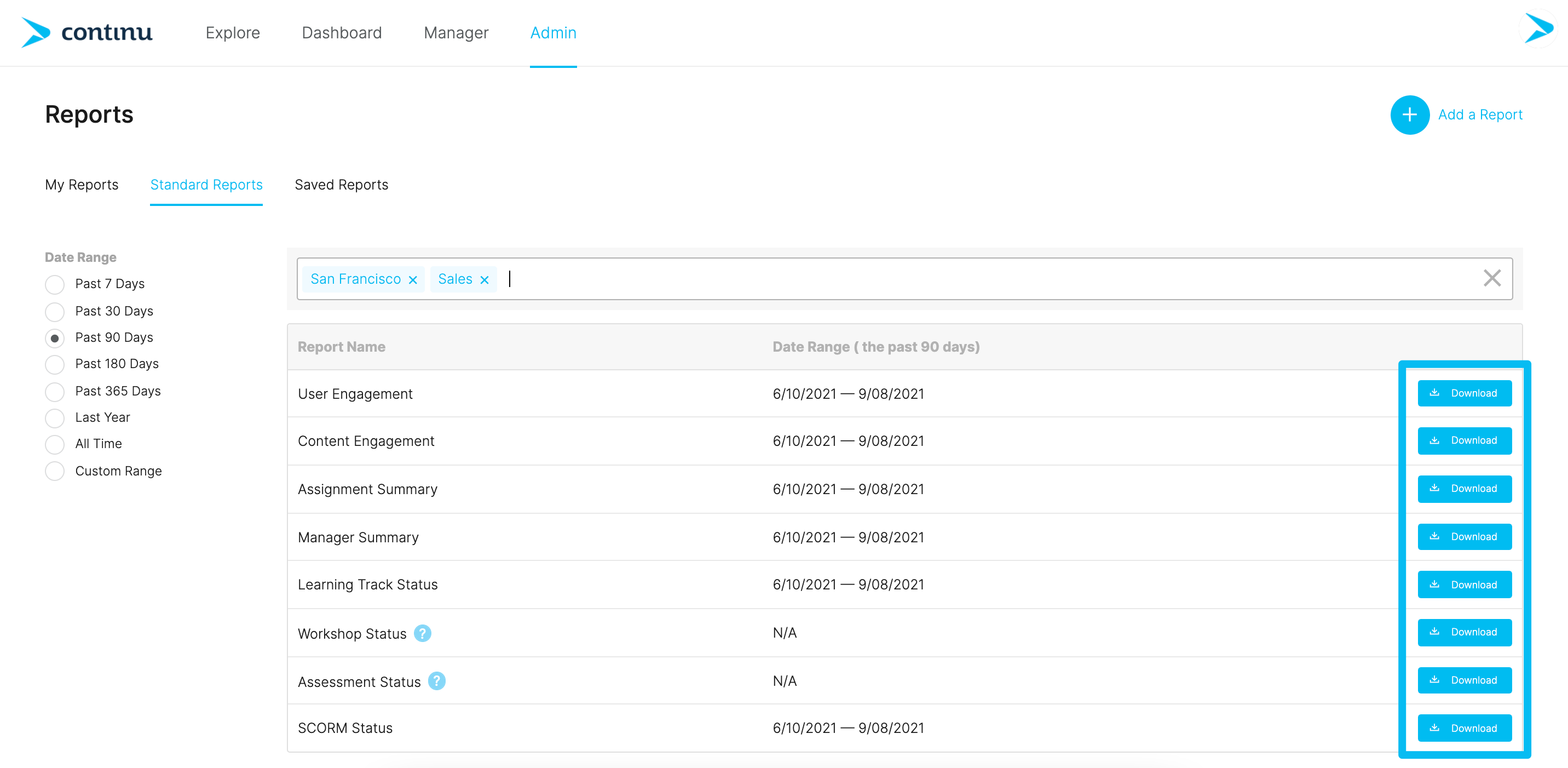 For more information on each report and the type of information they each contain, see below: