Measuring learner activity is a key part of identifying training needs, engagement, and assisting with future learning initiatives. By understanding the learner behavior, Continu Admins can tailor training for specific departments, teams, or the whole organization.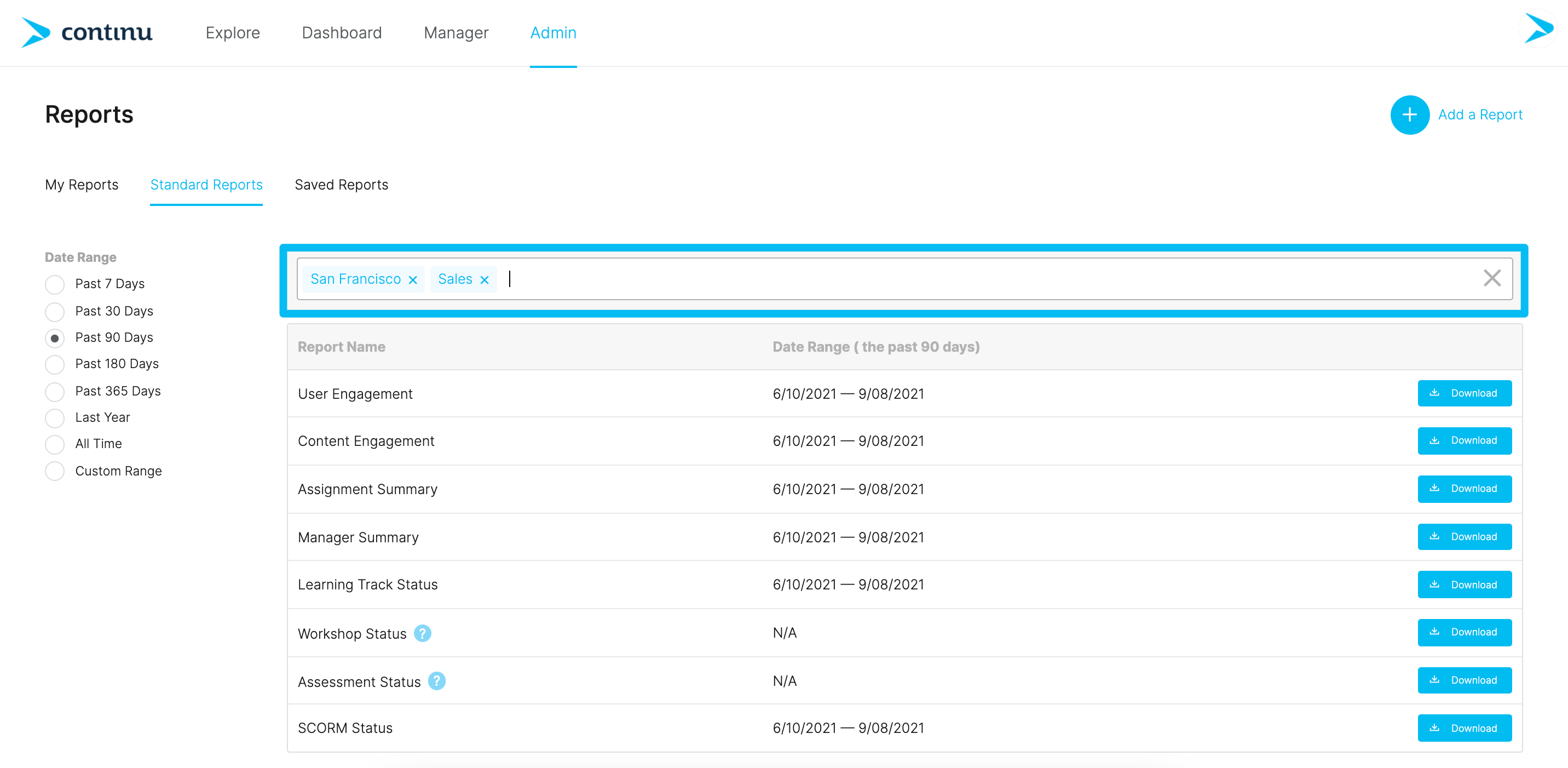 By utilizing the Standard Reports, Continu Admins can tailor their reports to identify these user groups and ensure that they always have access to the information that is relevant. For more information on the different report types, please click here.
To get started with building reports in Continu, please see Creating a Saved Report.