Below are steps on how to mark a User's attendance as "Checked In" or "Did Not Attend" for single users and in Bulk.
Single Users
Step One: Navigate to Create>Workshops using the navigation side panel. Locate the related workshop. Once found, click the Info icon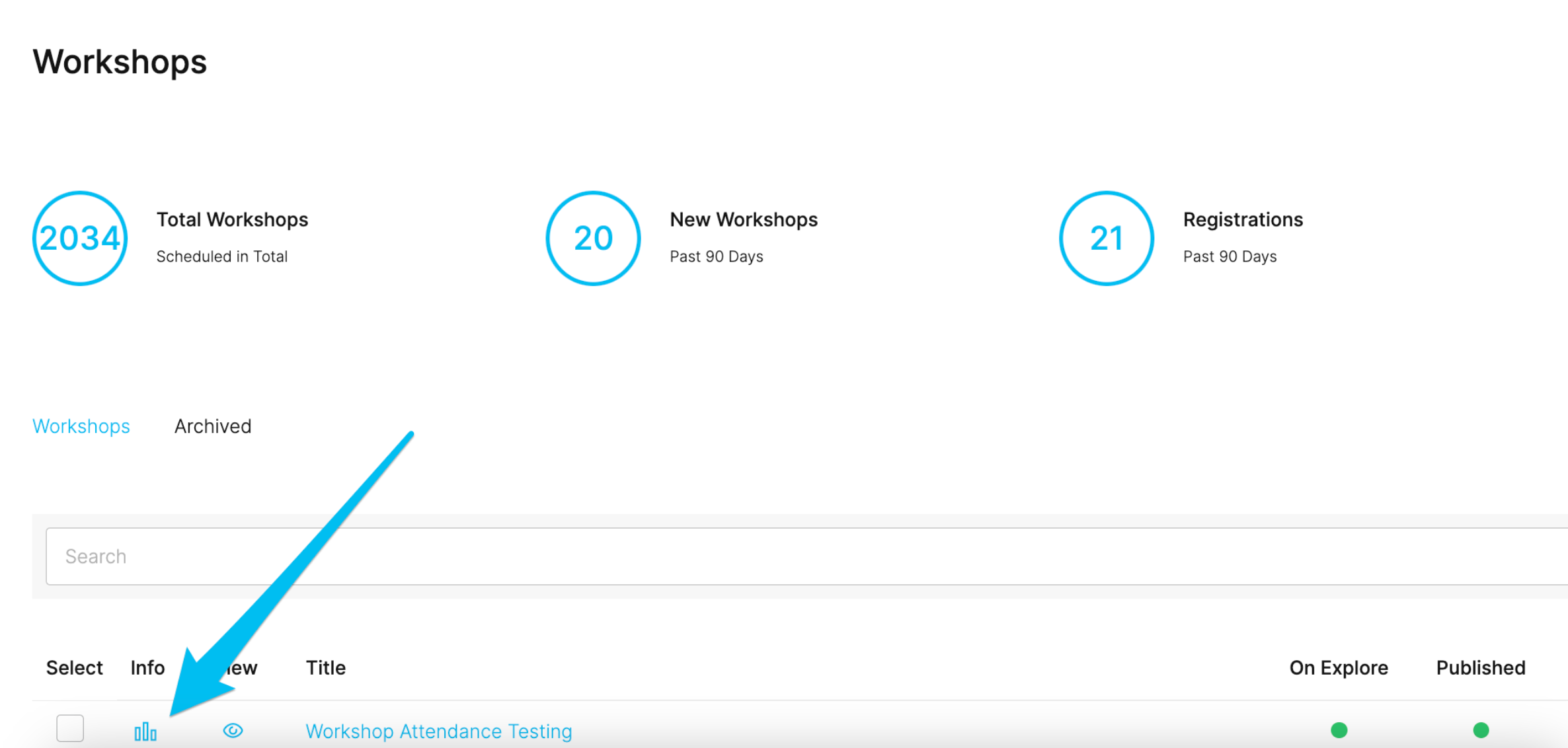 Step Two: Locate the date for the intended Workshop, and click the Info icon once more for the specific date.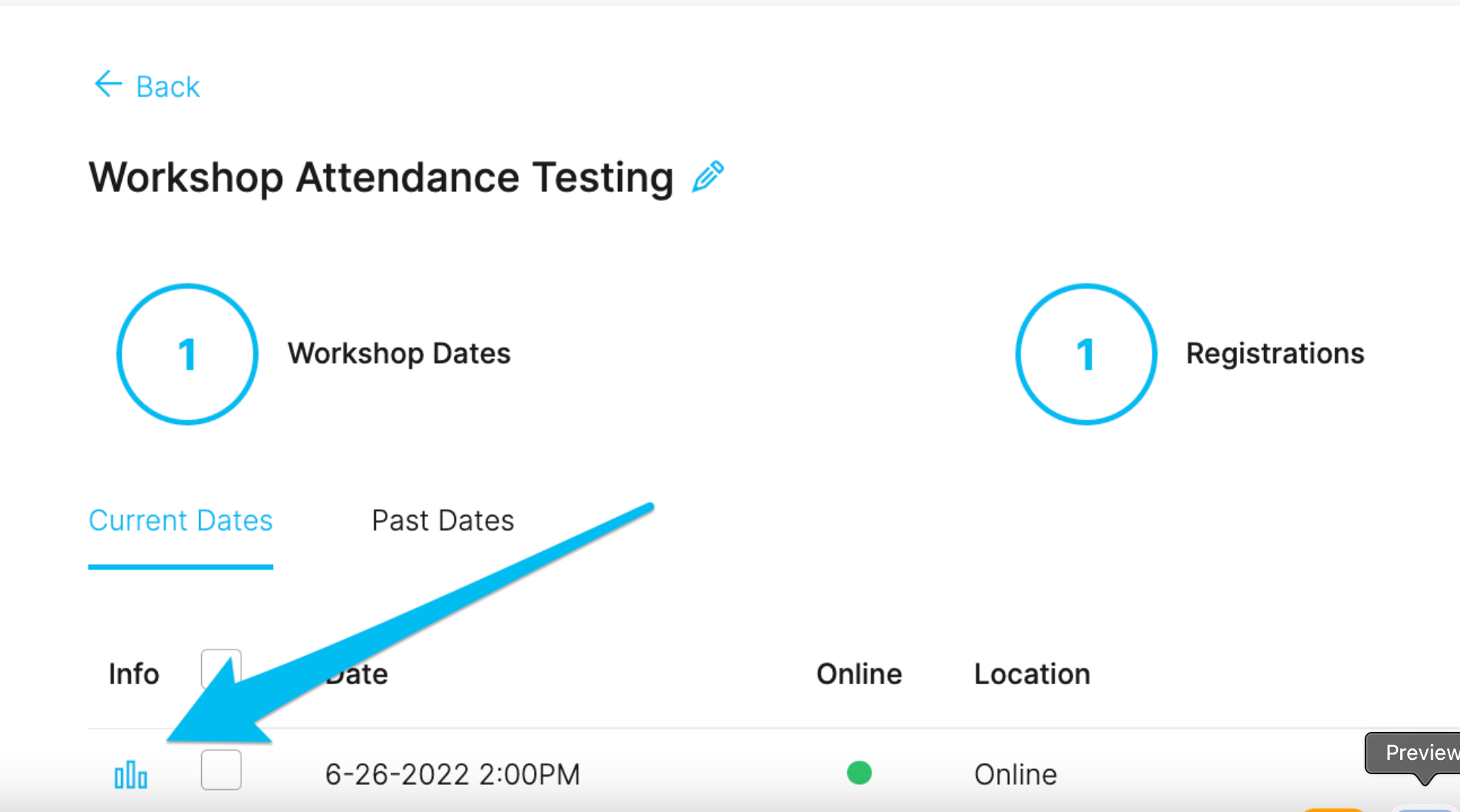 Step Three: In the Attendance section, on the right-hand side you will see two icons to mark the User's Attendance status as either Checked in or Did not Attend

Bulk Updates
Step One: Follow steps 1 and 2 above to get to the attendance section of the workshop date you're looking for.
Step Two: Select the checkboxes for the users you wish to update. If you would like to update all users on the page, use the select all checkbox in the upper-left corner.
You will only be able to bulk update one page at a time. If you have multiple pages of users, click the next button to continue bulk updating users.
Step Three: From the dropdown, select the action you would like to take. You can mark the user as Registered, Attended, Did Not Attend (Absent), or remove the user from the workshop.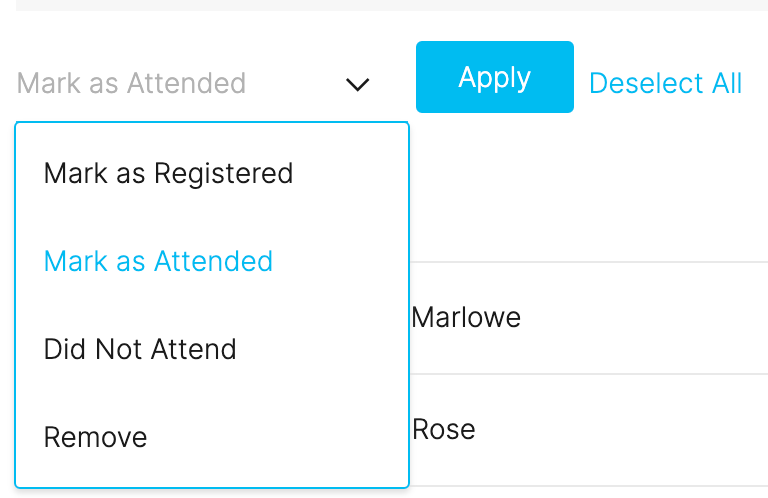 Be careful when bulk-removing users. This action cannot be undone. Ensure you have selected only the users you intend to remove!
Step Four: Press Apply and then confirm your changes.