A great way to solicit feedback as well as inform other learners of how content has been received by their peers is to enable ratings. Ratings on Continu are a one to five star option.
For compliance or mandatory learning, ratings might not be appropriate, but for most content, we recommend enabling ratings to encourage other learners to engage.
Step One: At the Settings step of content creation is where the toggle to enable ratings is located. By default ratings are turned off for content.
Step Two: To enable ratings on your content, toggle the slider to ON.

Step Three: You have the option to make the content's ratings public or not. For this example, we will enable the ratings for other learners to view.
To solicit a rating without making it public for others to view, uncheck Show Average Rating. Ratings will only be available to admins and creators.

Complete the steps to create the content. When finished, learners will now have the option to leave feedback on the content.

The content will now have its rating available for others to see.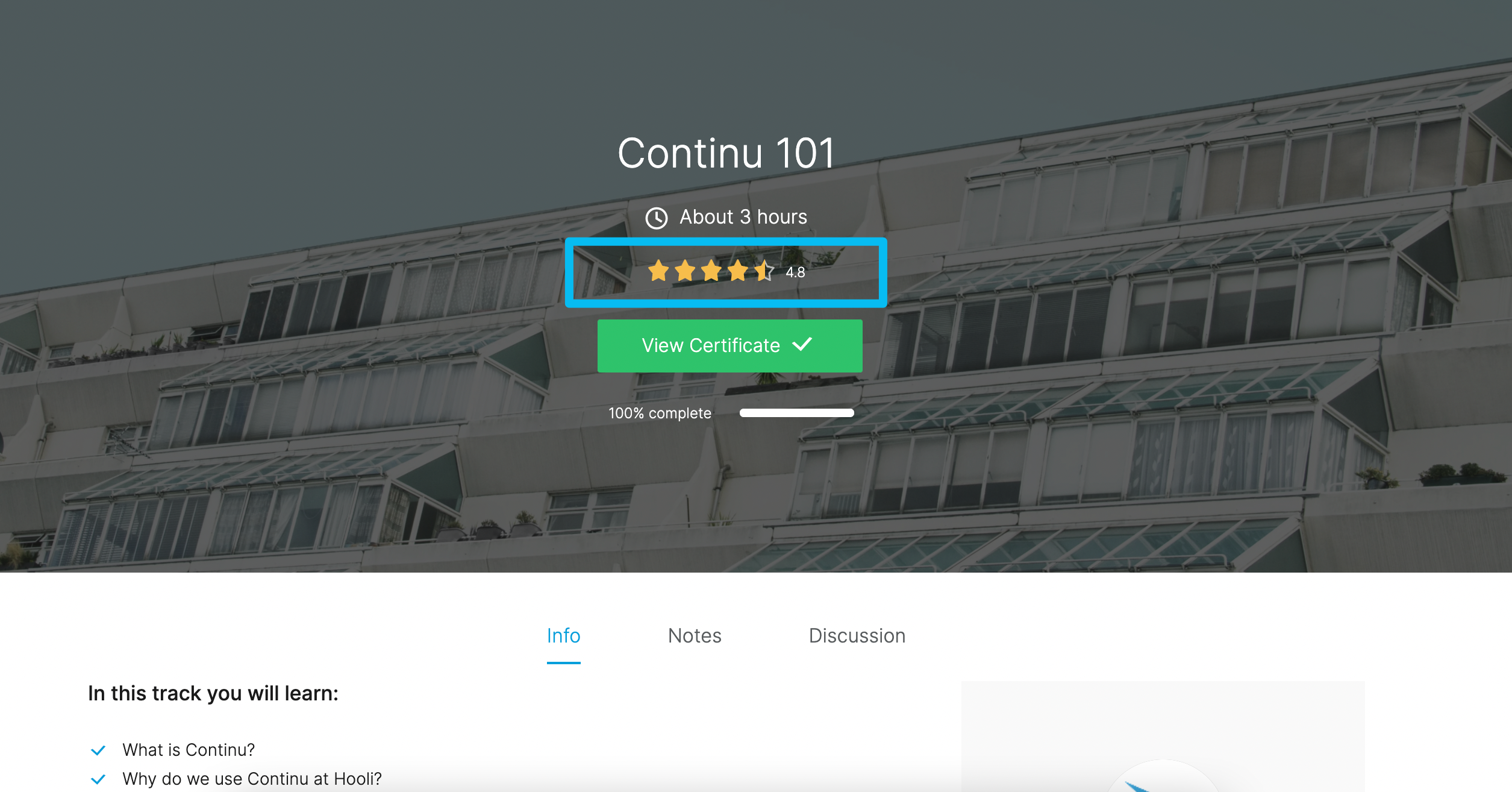 Note: Content ratings will also appear on the content engagement report as well as the admin content-level report.