A great feature of Profiles is that the settings can be edited to allow for additional Profile capabilities.
For example, start by limiting a user(s) capabilities and over time, as they advance or become more experienced, grant them capabilities. Updates to an already created Profile will automatically be enabled for the users assigned to it.
Step One: Click the 3 dots next to the profile you are editing then select Edit.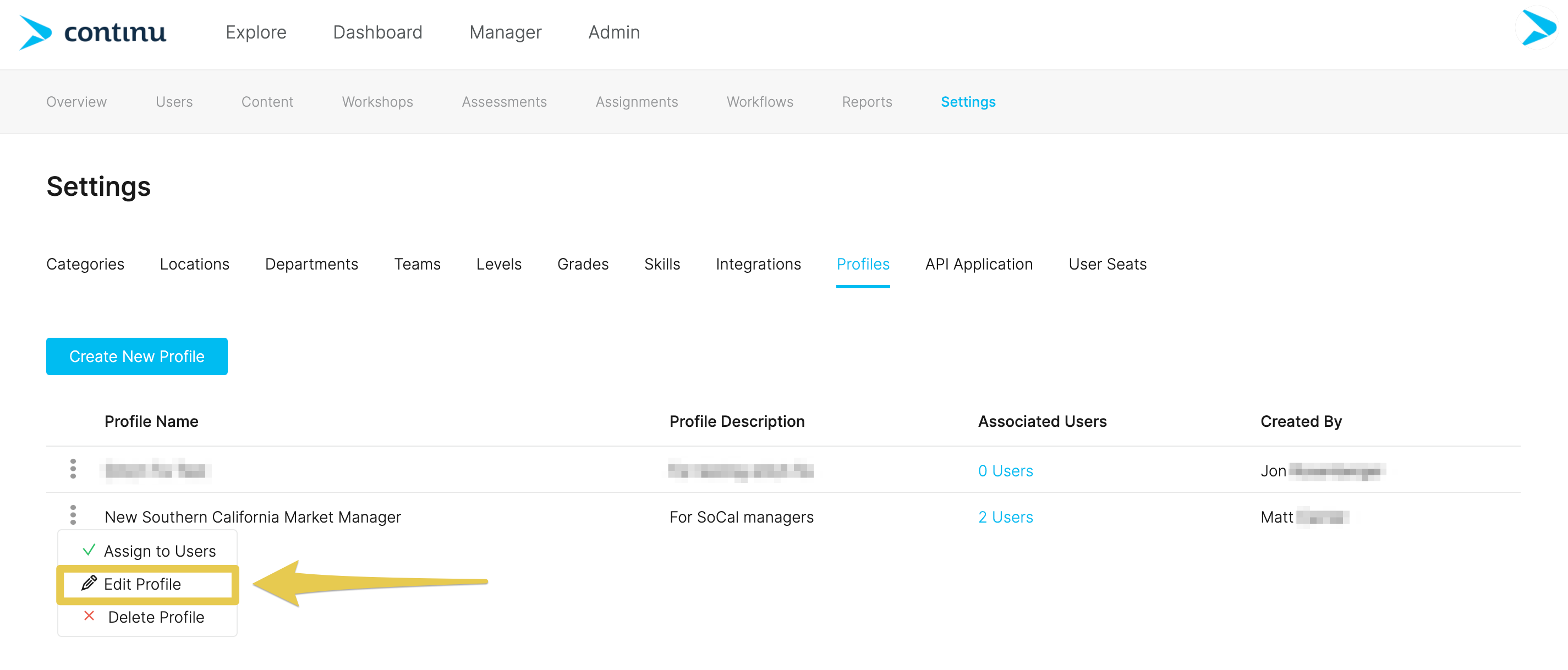 Step Two: Make any necessary changes and then click Update.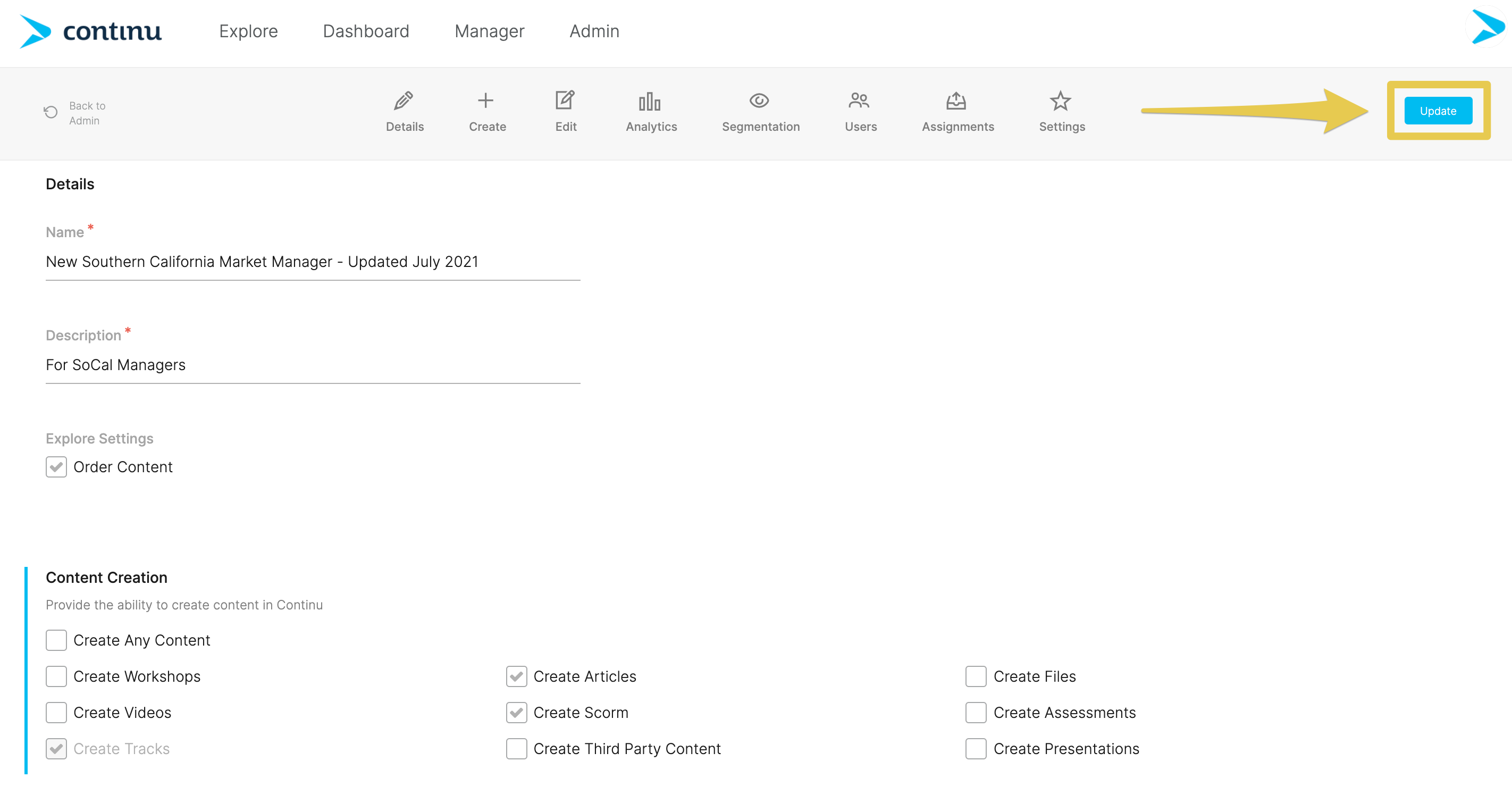 The profile updates are now in effect for any users assigned to it.
To delete a profile altogether, click here.