At Continu, we're always looking to improve the product with input from our partners. We have a product board where you can suggest features and improvements to our platform. No suggestion is too small or too large for us to consider.
Note: While we receive many great suggestions, we can't promise your idea will be implemented.
Step One: Click on your avatar on the top right of your instance and then select What's New from the drop-down to open the Continu Product Board.

Step Two: Click +Submit Idea on the top right.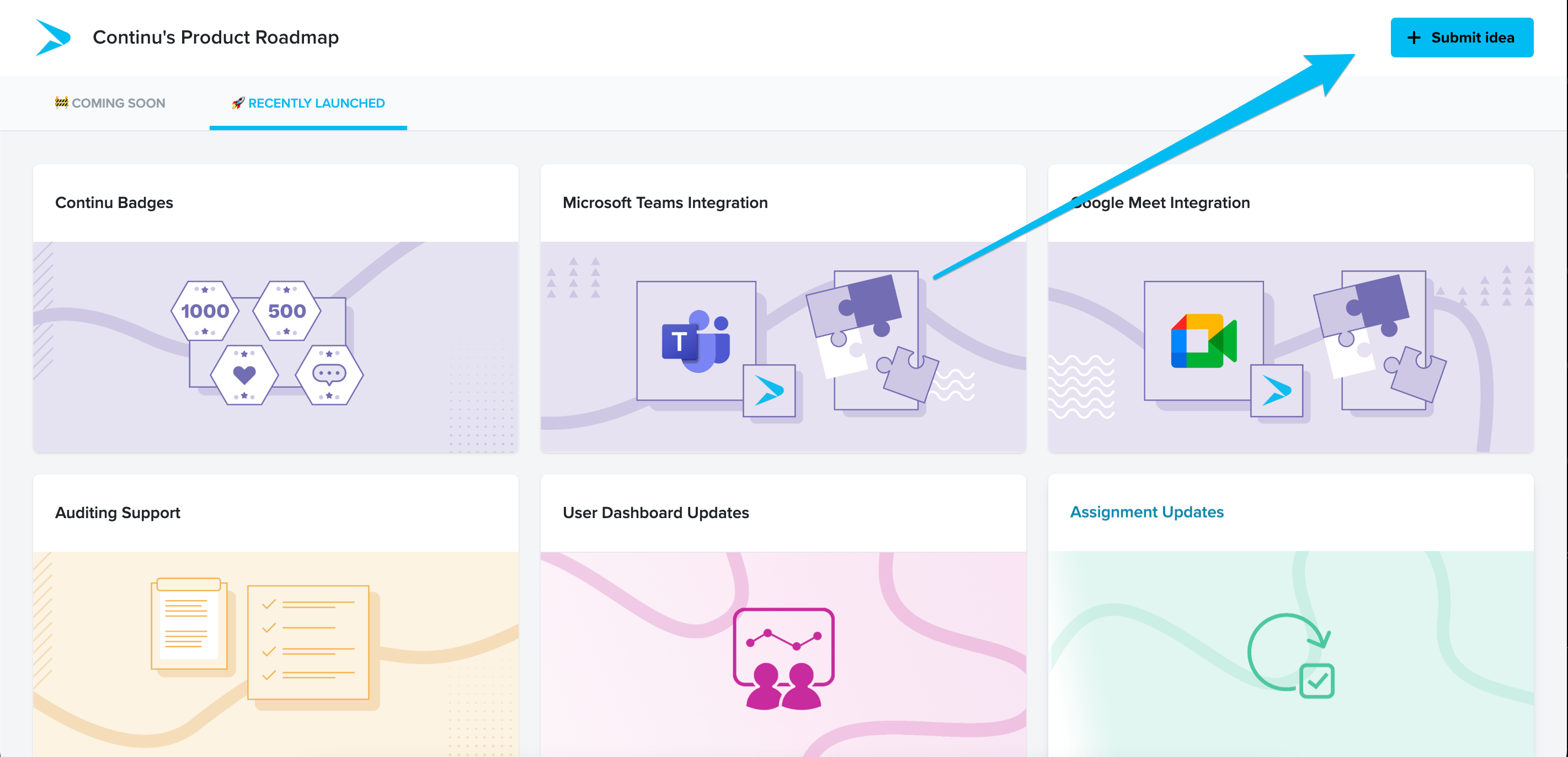 Step Three: Fill out the form and click Submit. Thank you for helping make Continu better!