If the creator has allowed comments in the content settings, learners will be able to add comments to content within Continu.
Step 1: Click on the Comment button. This will open the discussion section
Step 2: Enter a comment in the comment box. You can use the @ symbol and type a learner's name if you would like to tag them in your comment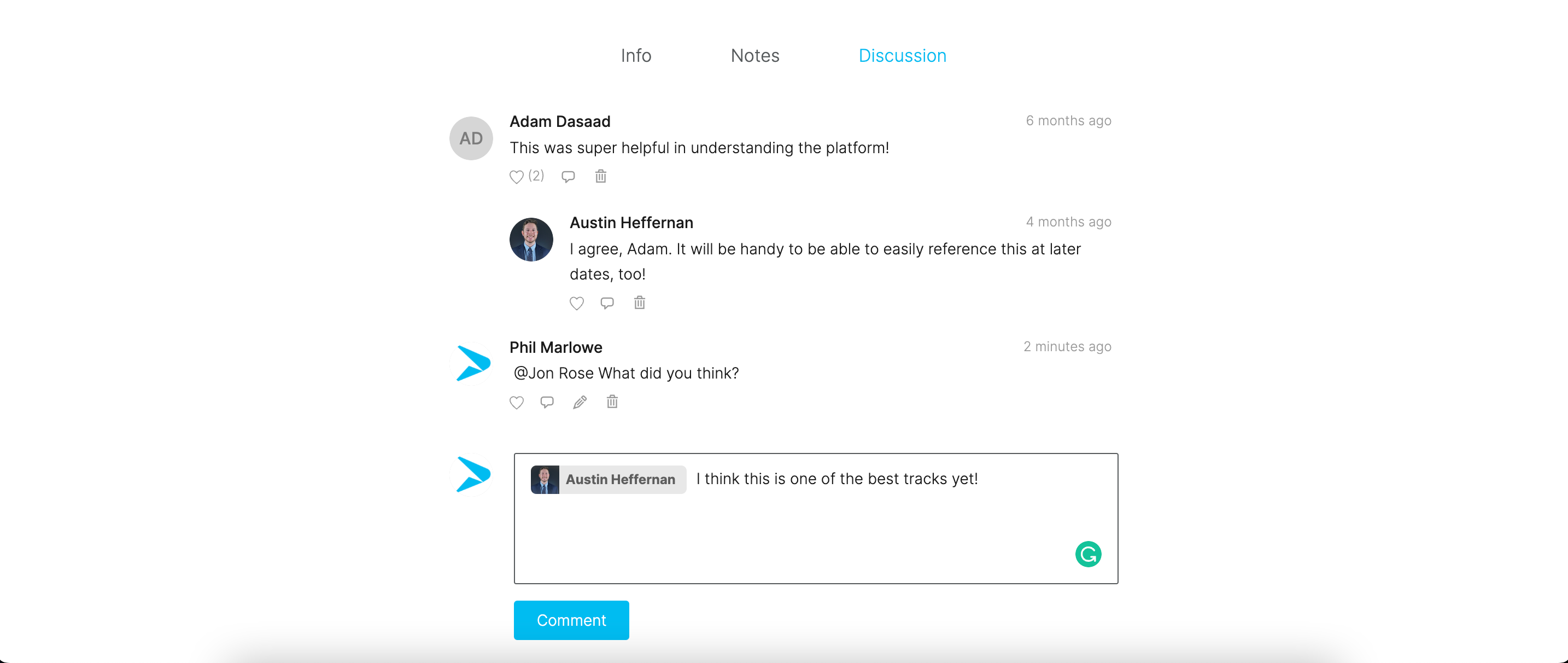 Step 3: Click the Comment button to add the comment to the discussion. Other learners will be able to read or reply to the comment you added.