At Continu, we're completely transparent with our roadmap. Anyone from a user to an admin can view features we've implemented, ideas we're exploring, and keep up-to-date with upcoming updates on a quarterly basis.
(Note: Roadmap timeline may change without notice due to any number of reasons.)
Step One: Click on your avatar on the top right of your Continu Instance.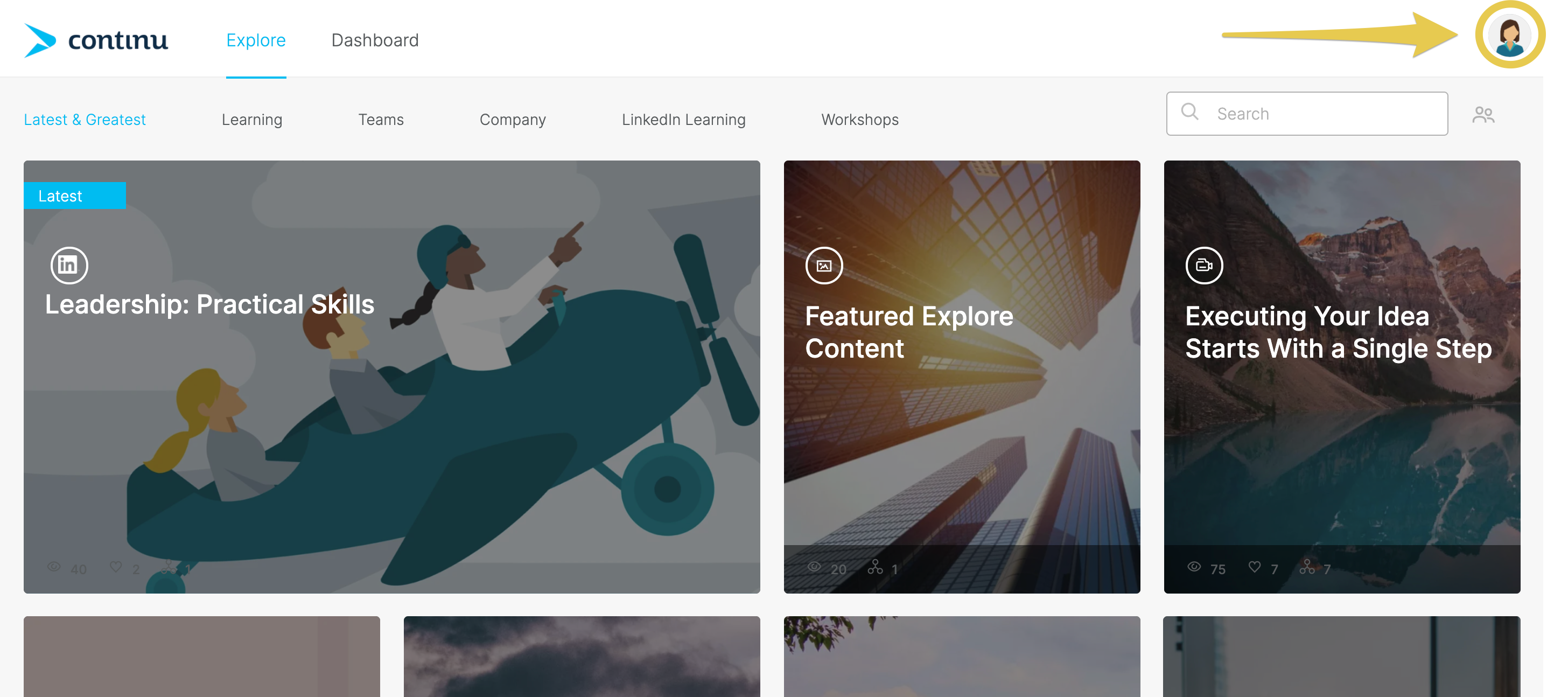 Step Two: Select What's New from the drop down.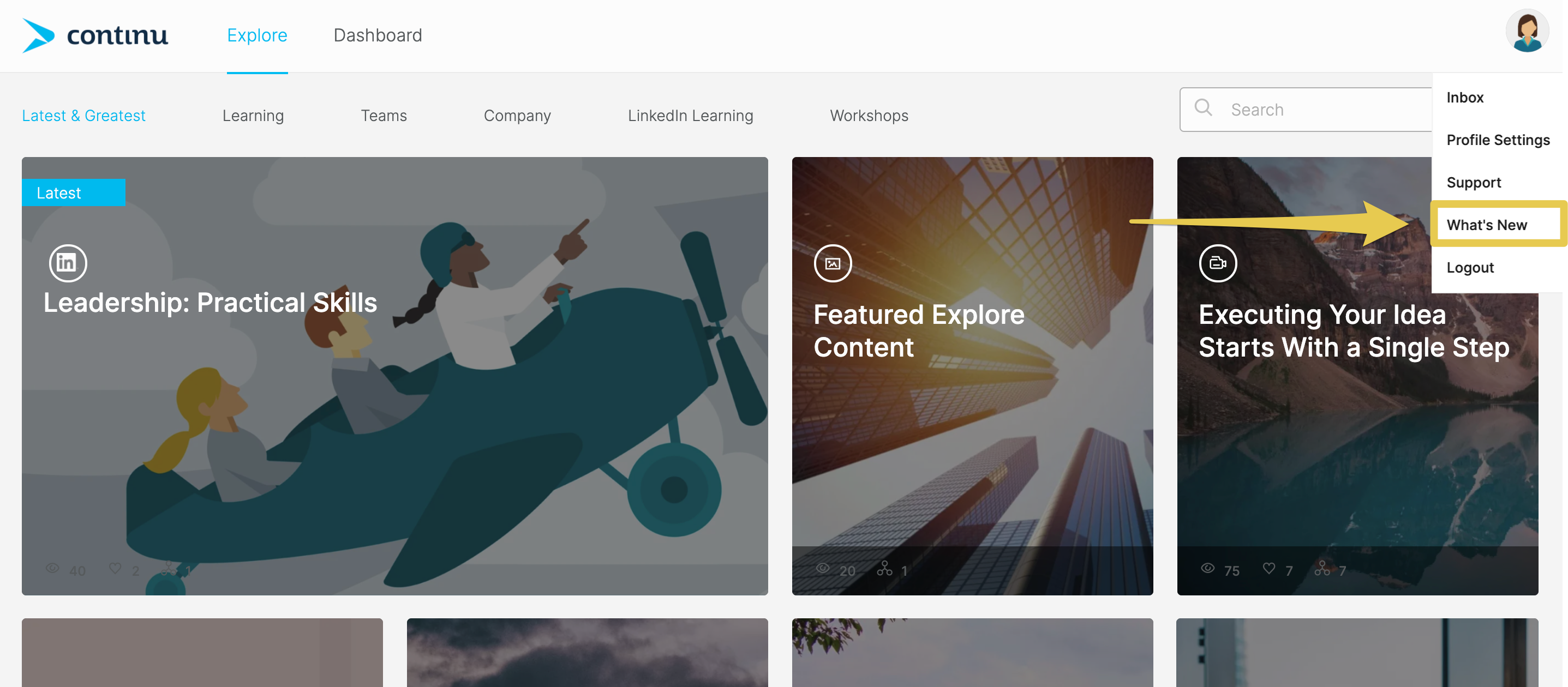 Step Three: From here navigate the product roadmap.