Please note: supported video formats included .AVI, .MOV, and .MP4, with a Google maximum limit at 10MB.

Step One: Click Create on the left hand navigation, followed by clicking Content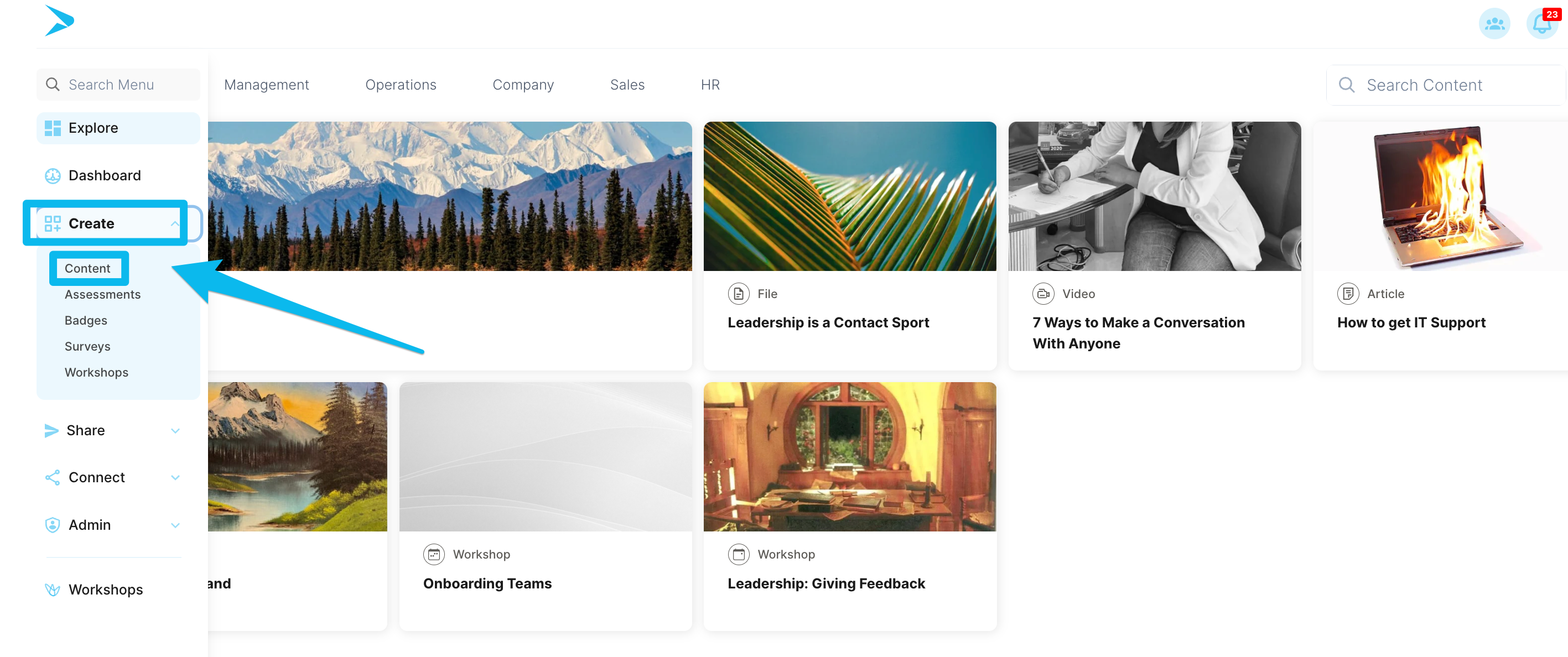 Step Two: Click on the Add Content link, followed by the Video icon

Step Three: Click on the Import from Google Drive icon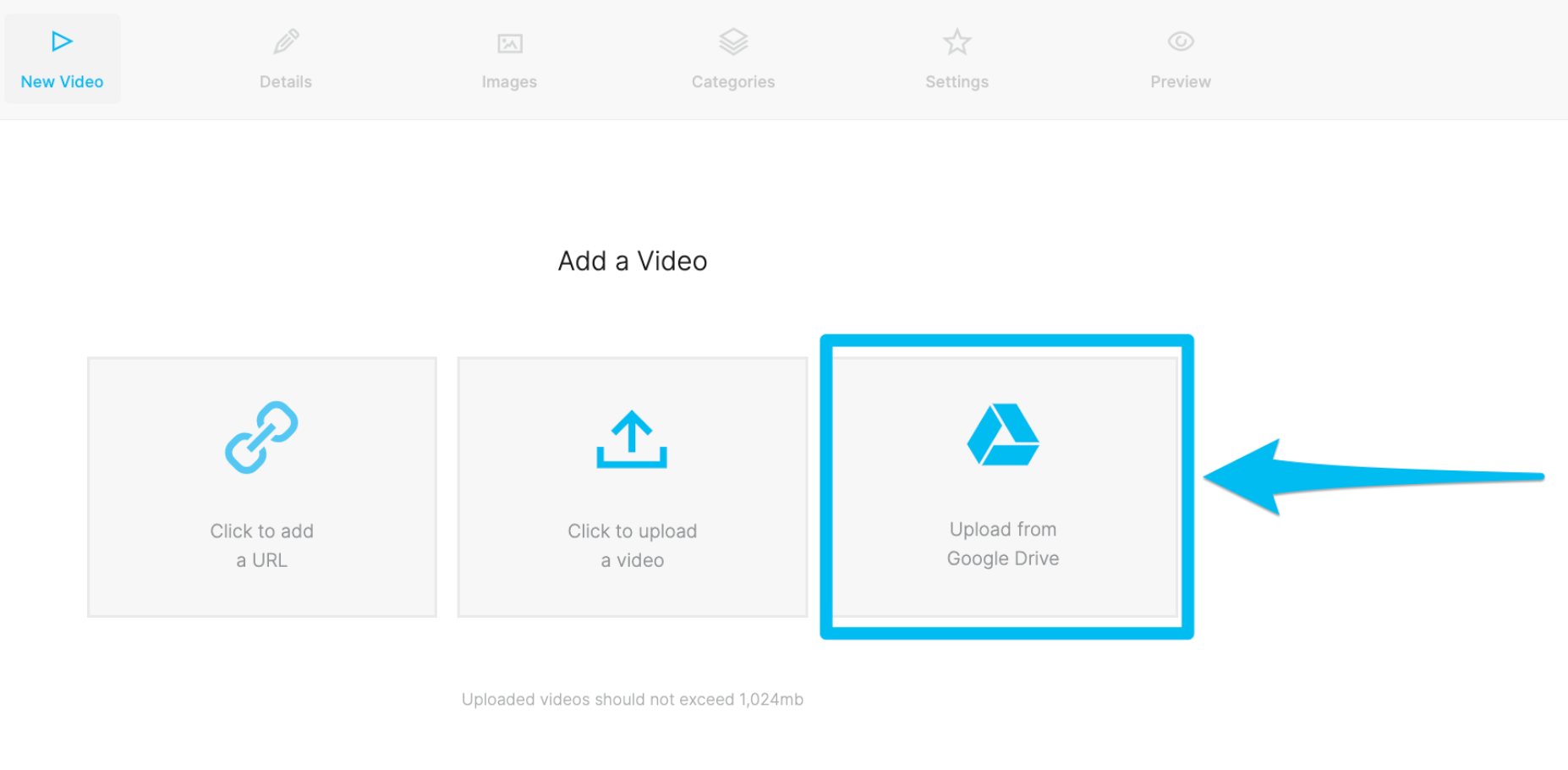 **Note: You will be asked to sign into your Google account to access videos.
Step Five: Select the video you would like to upload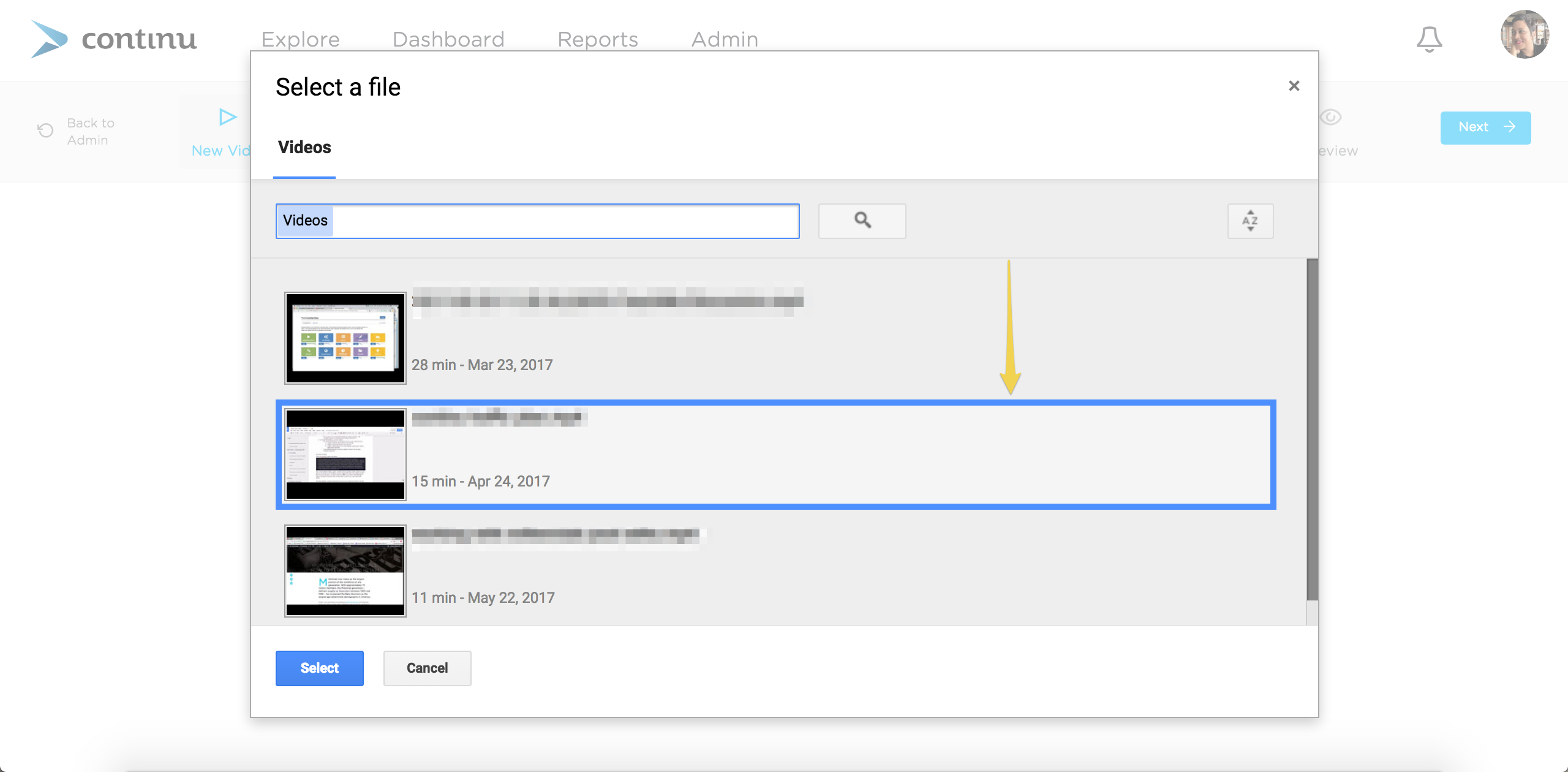 Step Six: Click the Select button to upload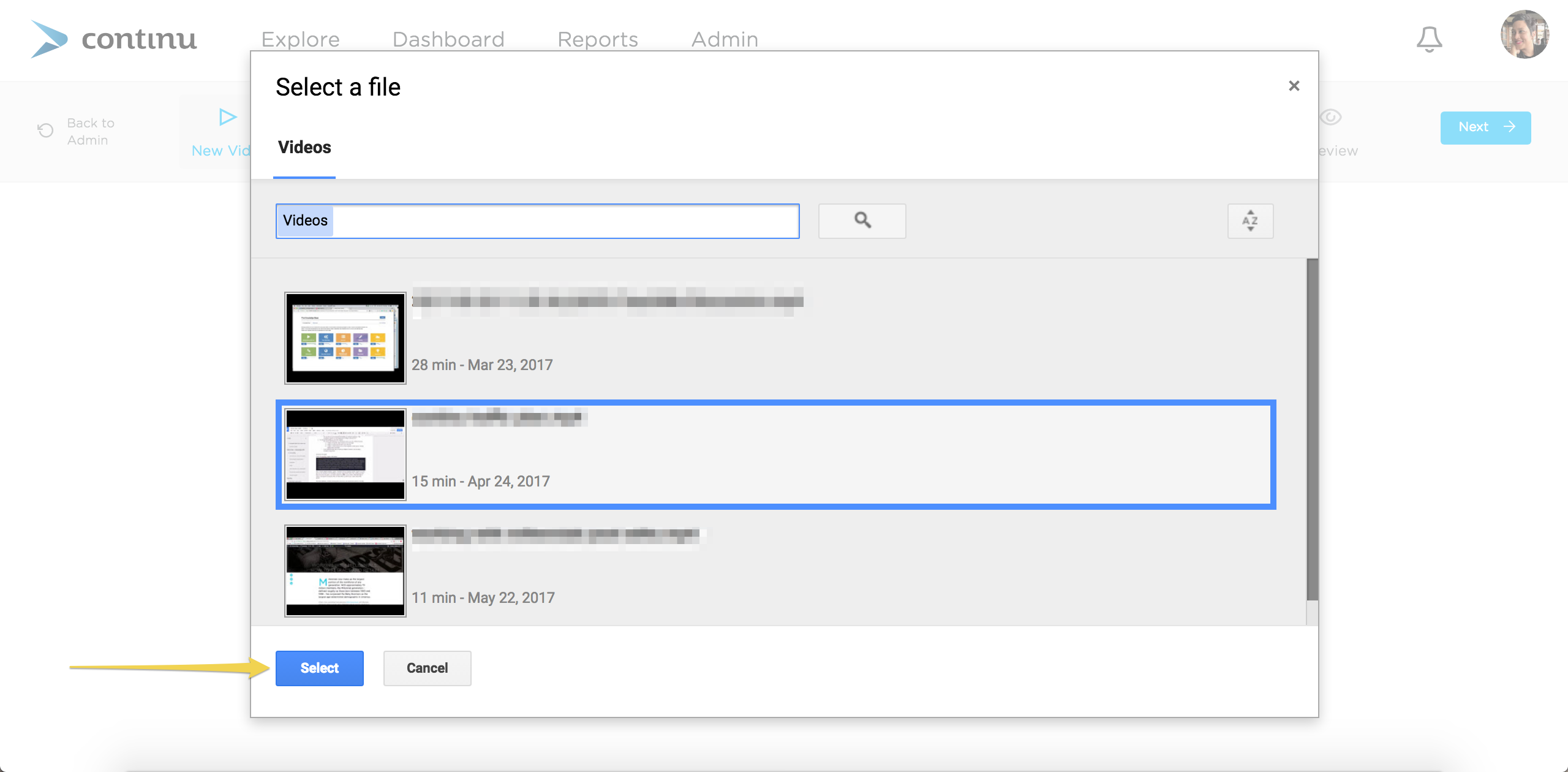 Step Seven: The video is now transcoding. Click the next button to continue.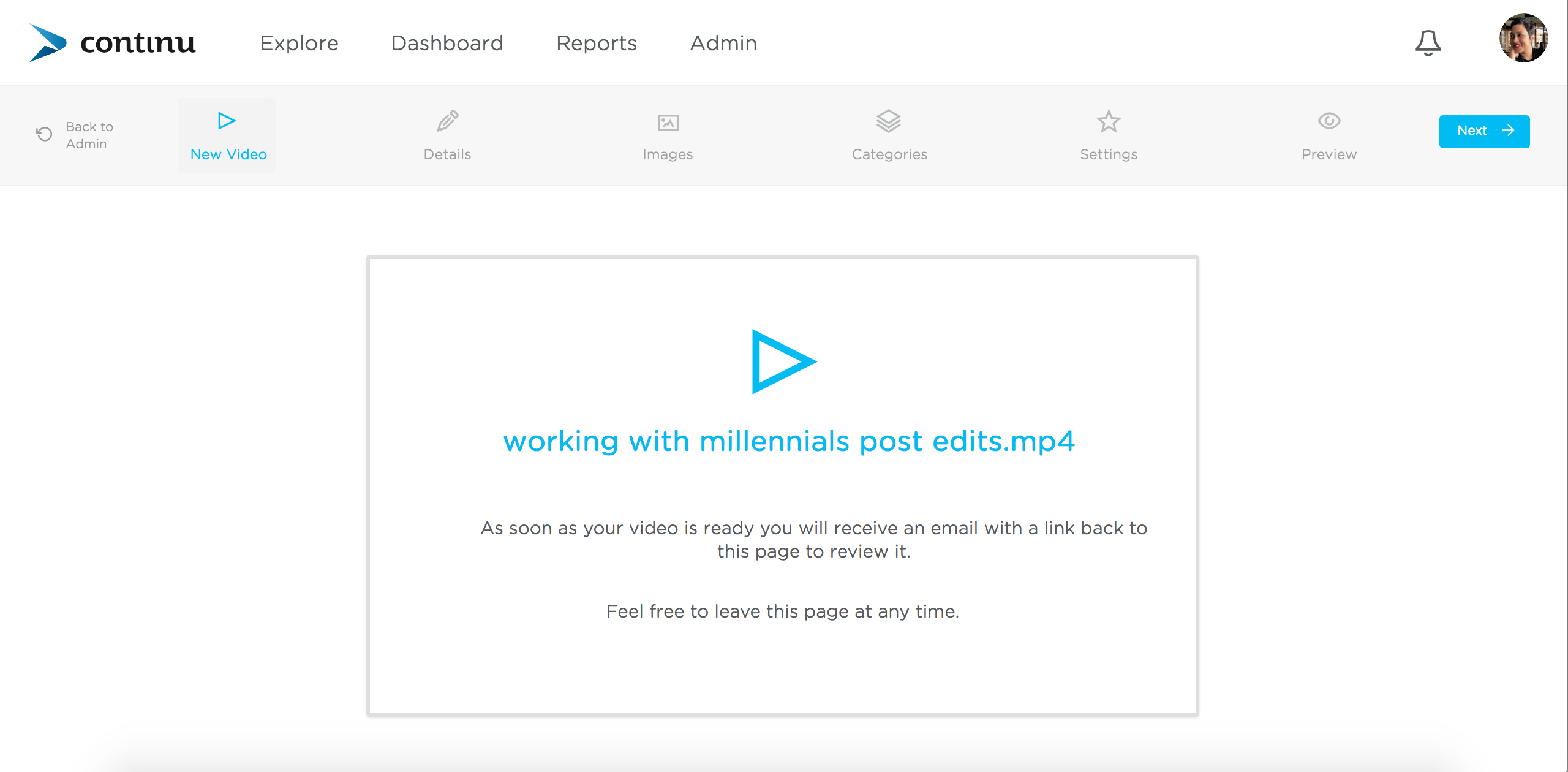 Step Eight: Complete the following fields; Title, Author Name and Description

Step Nine: Add tag(s) to your content. Click the Add button or hit the enter key to add tags

Step Ten: Click the Next button to continue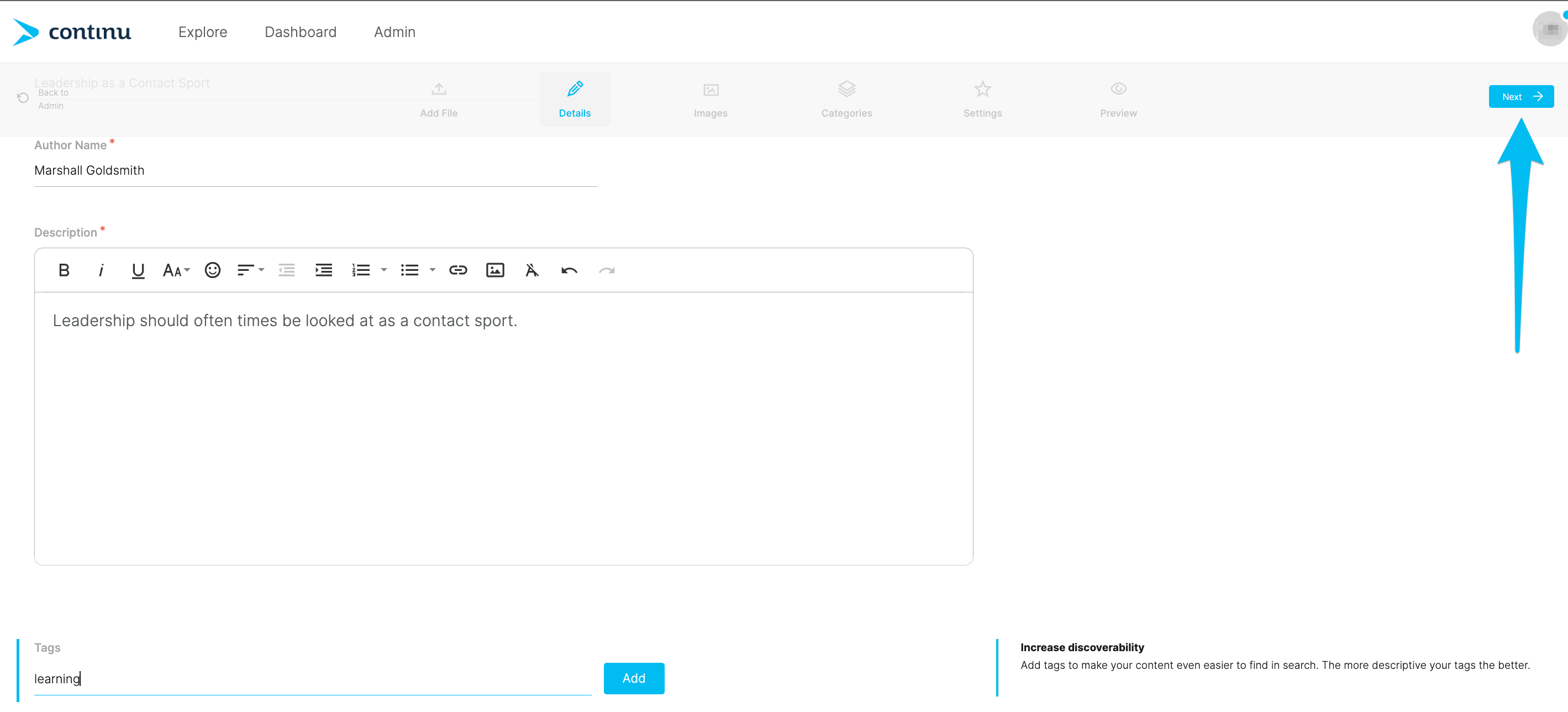 Step Eleven: Add a cover image by clicking the Upload an Image icon

Step Twelve: The Photo Editor will display. From here you can make changes to your image by selecting any of the icons at the top of the page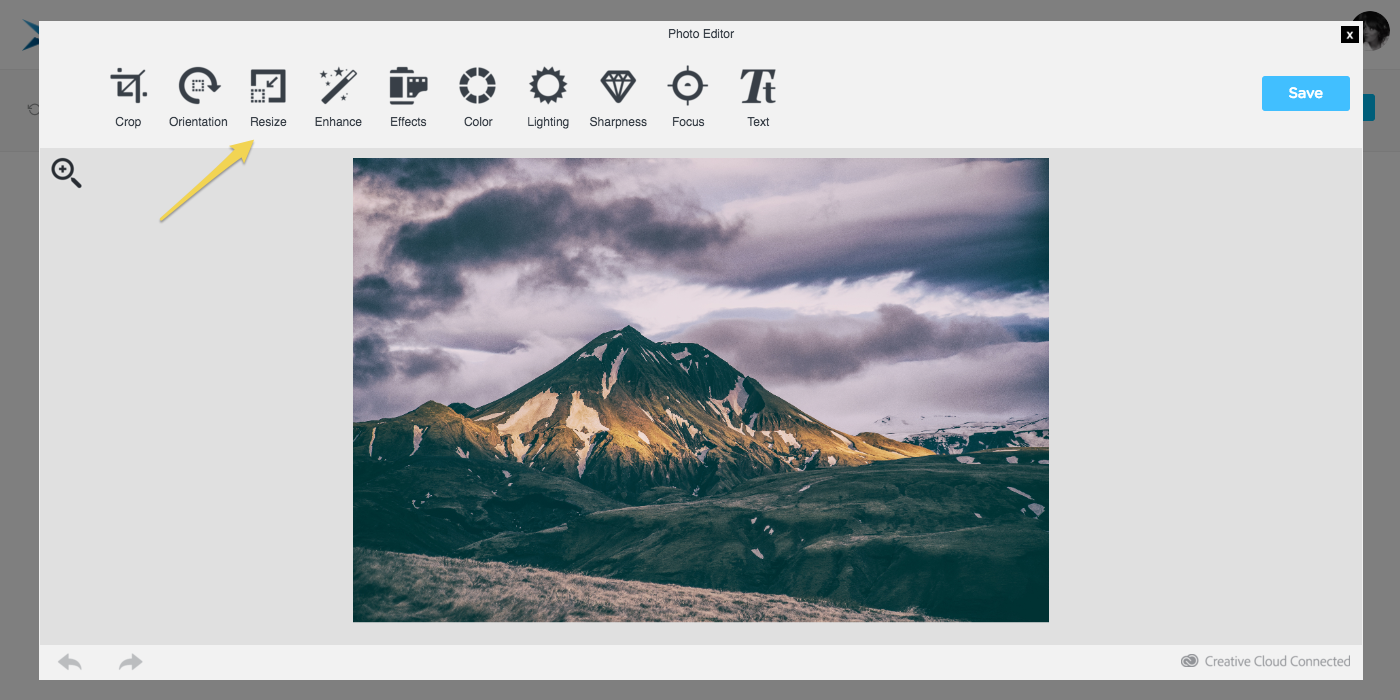 Step Thirteen: Make your changes to the image and then click Apply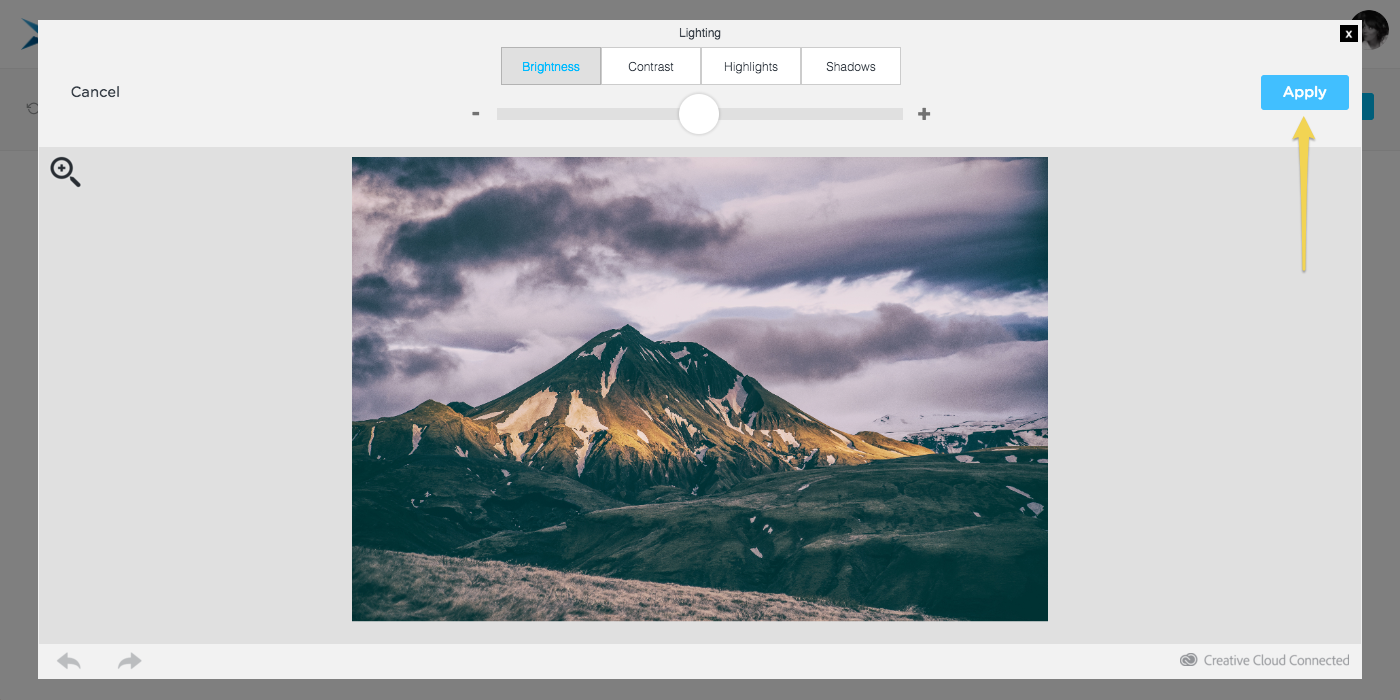 Step Fourteen: Once your happy with your changes click Save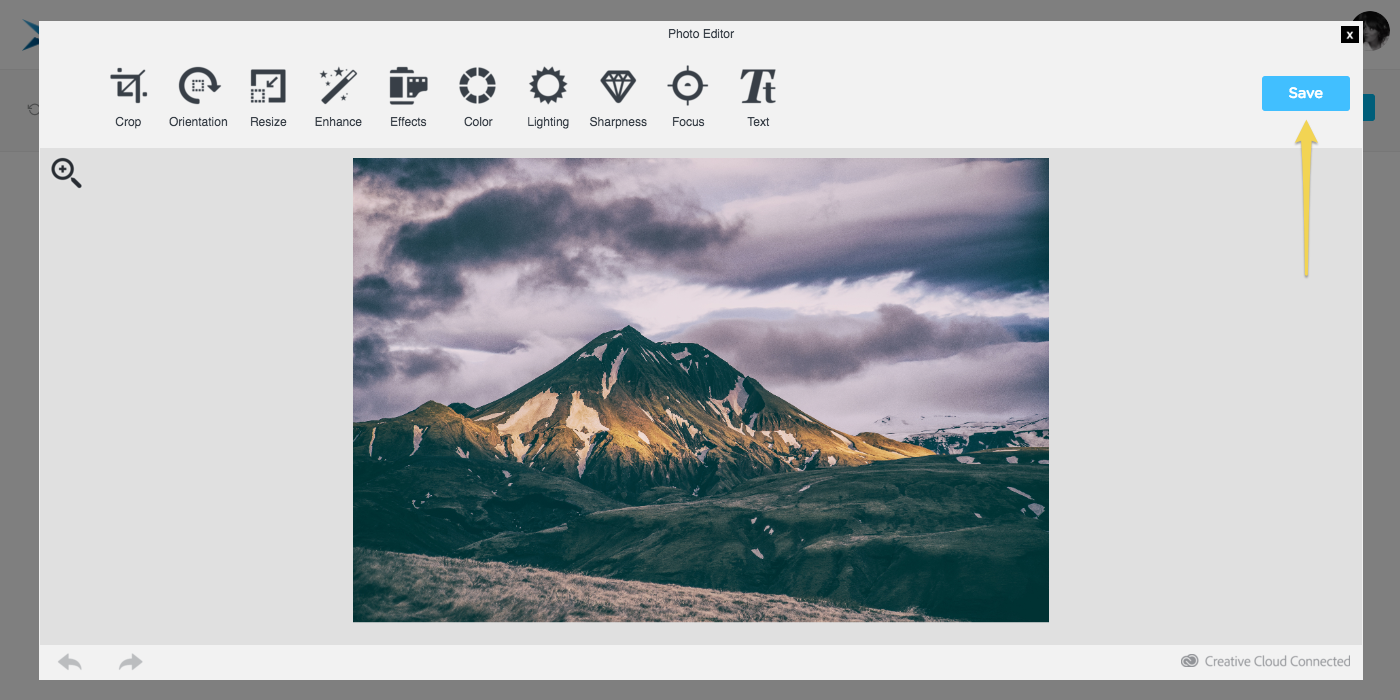 Step Fifteen: Select from either Cover Image or Latest Cover Image. Select the alignment that works best for your image as well.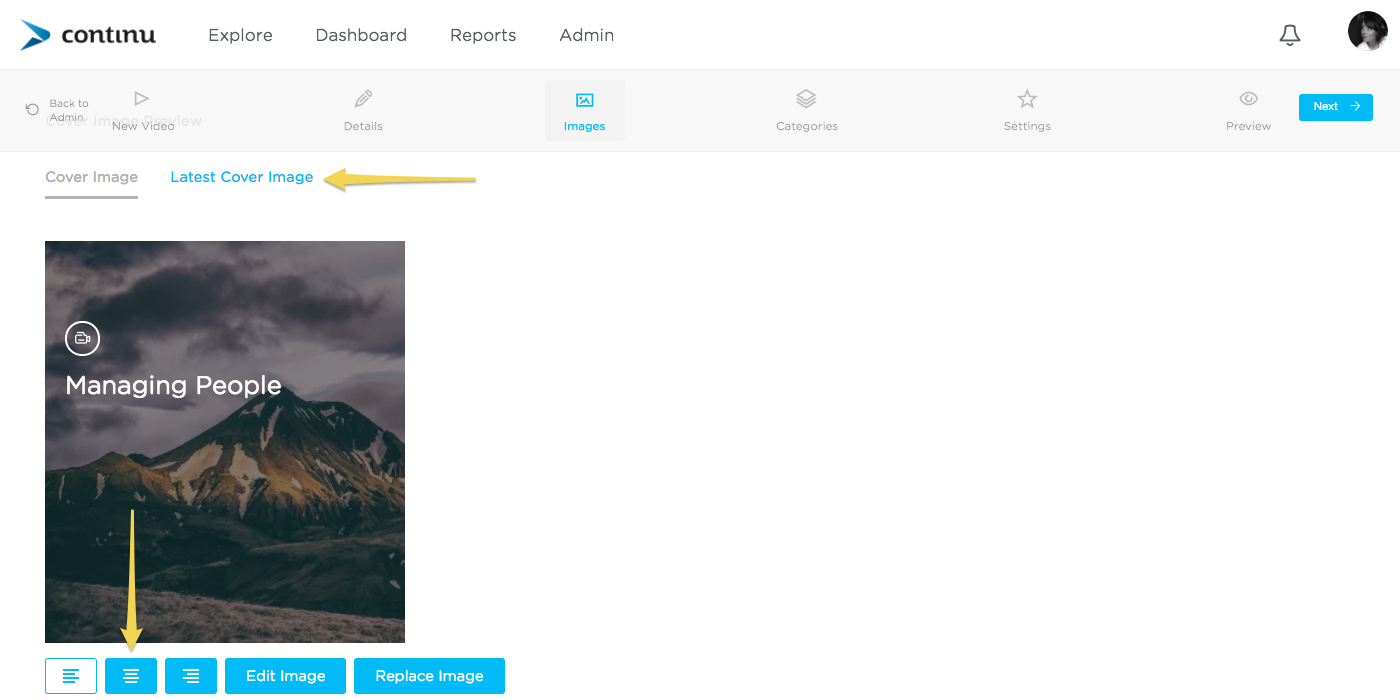 Step Sixteen: Click the Next button to continue
Step Seventeen: Select the category that relates to your video
Step Eighteen: Click the Next button to continue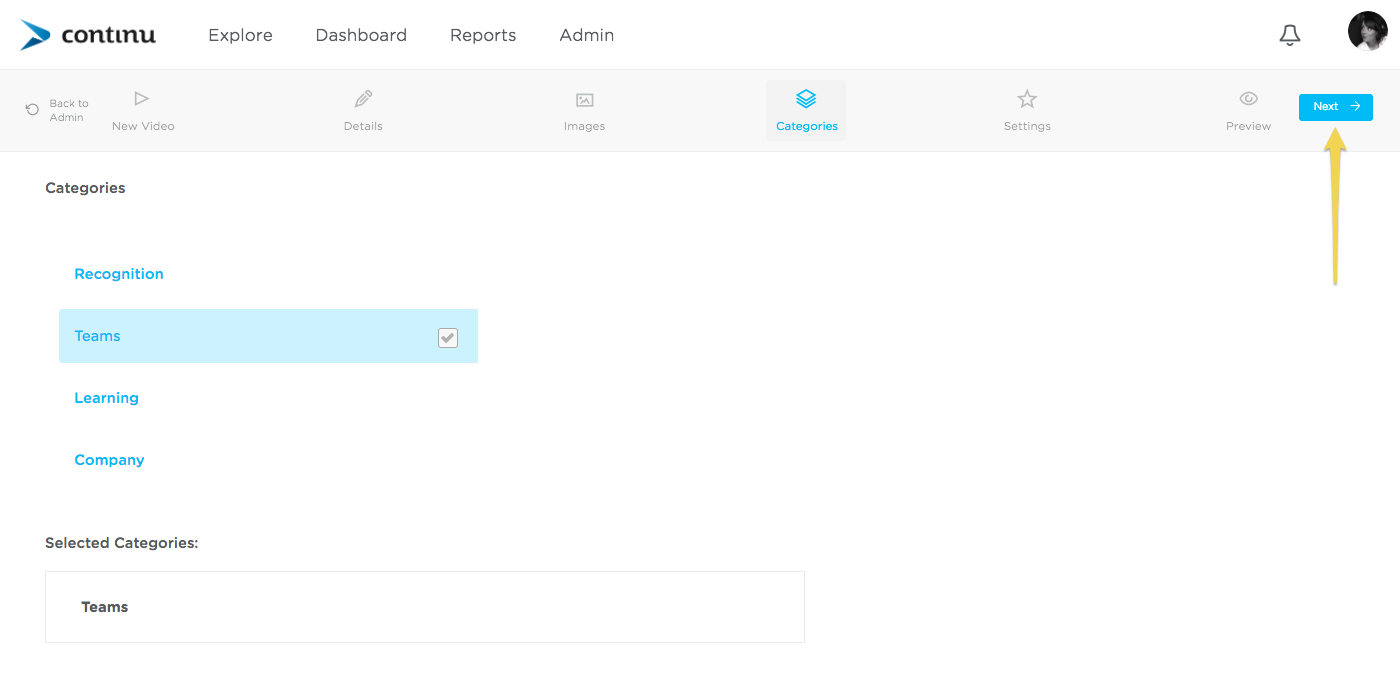 Step Nineteen: From here you can select any further changes before you preview your video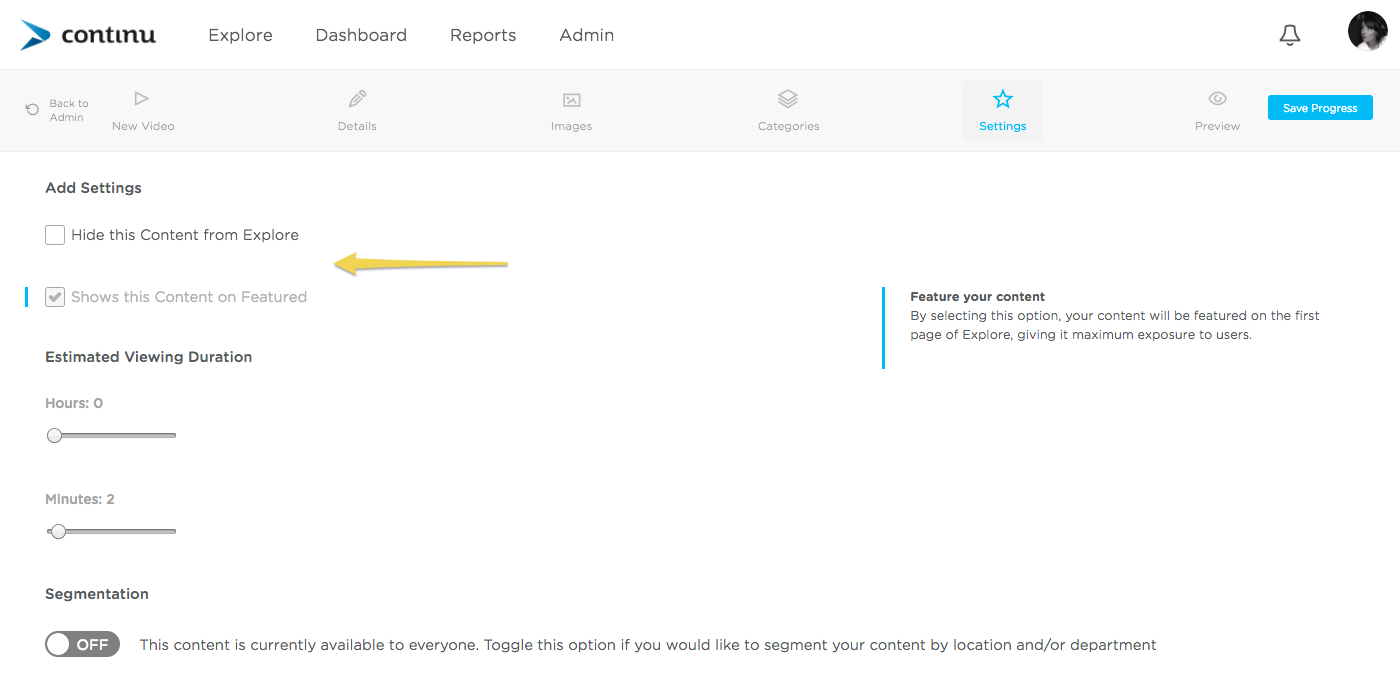 Step Twenty: Save your progress and exit the screen.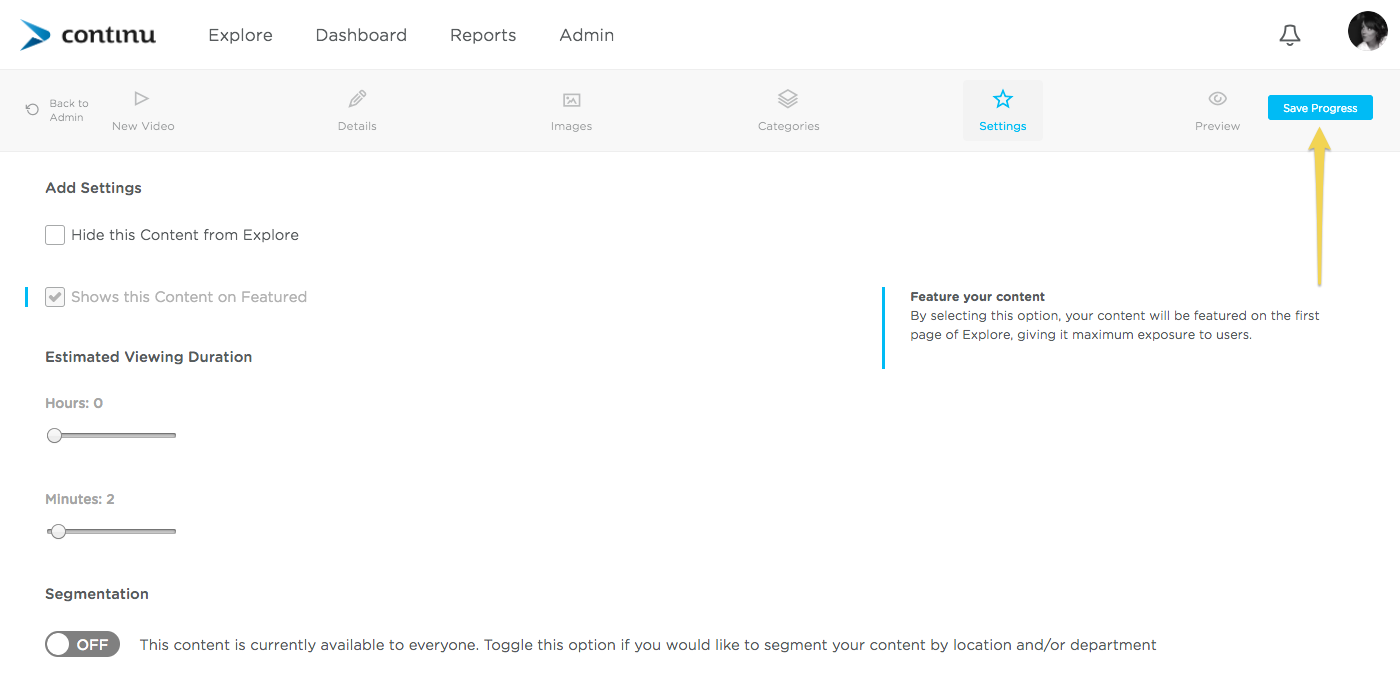 Step Twenty One: Click on the View Content button in the email you received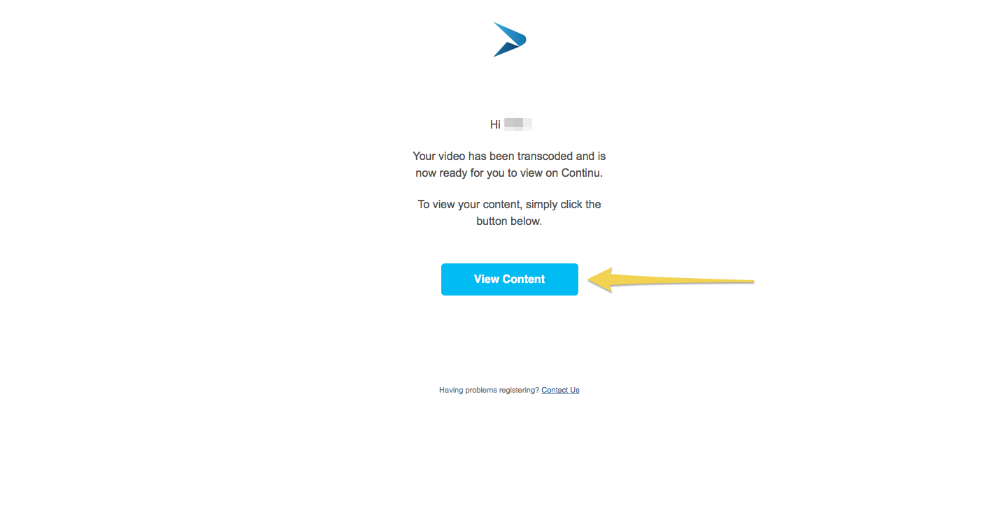 Step Twenty Two: Click Publish to complete or click Exit Preview to make changes