If you forget your password, or just cannot log in to Continu with the password you're using, the Forgot My Password link will help you to reset the password and get back into Continu.
Step 1: Click on the Forgot My Password link to reset your password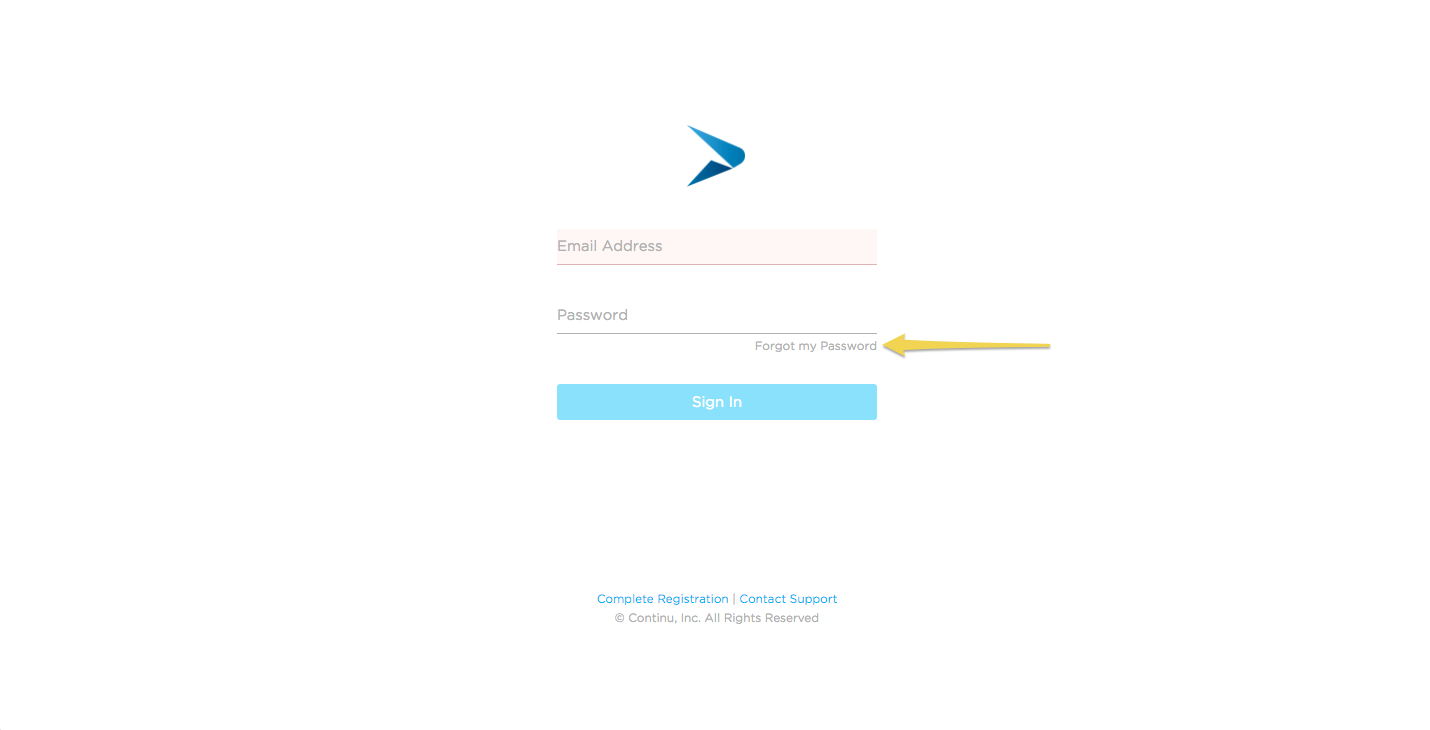 Step 2: Enter your email address and click the Request Password Reset button.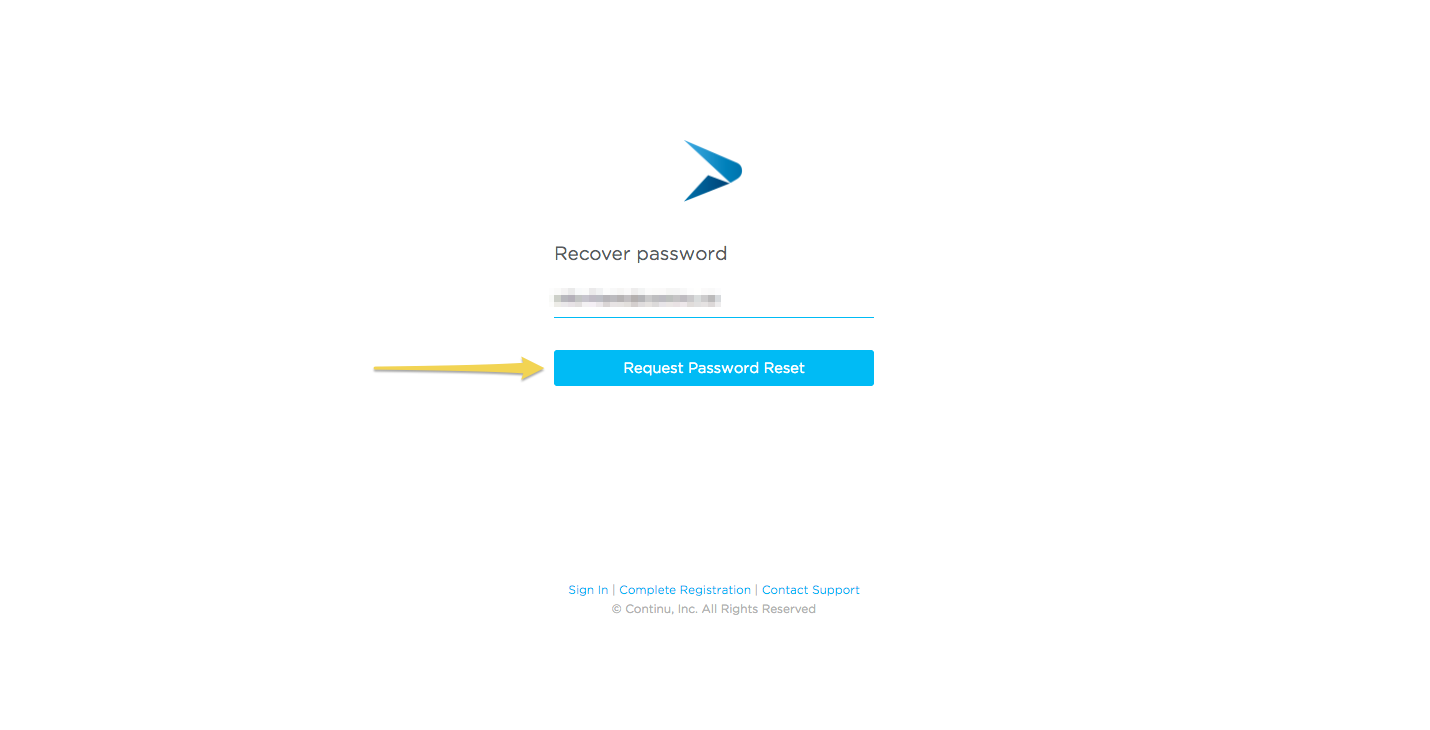 Step 3: If the email address is registered, you will receive a password reset email.