Step One: Click Create, followed by Content in the left hand navigation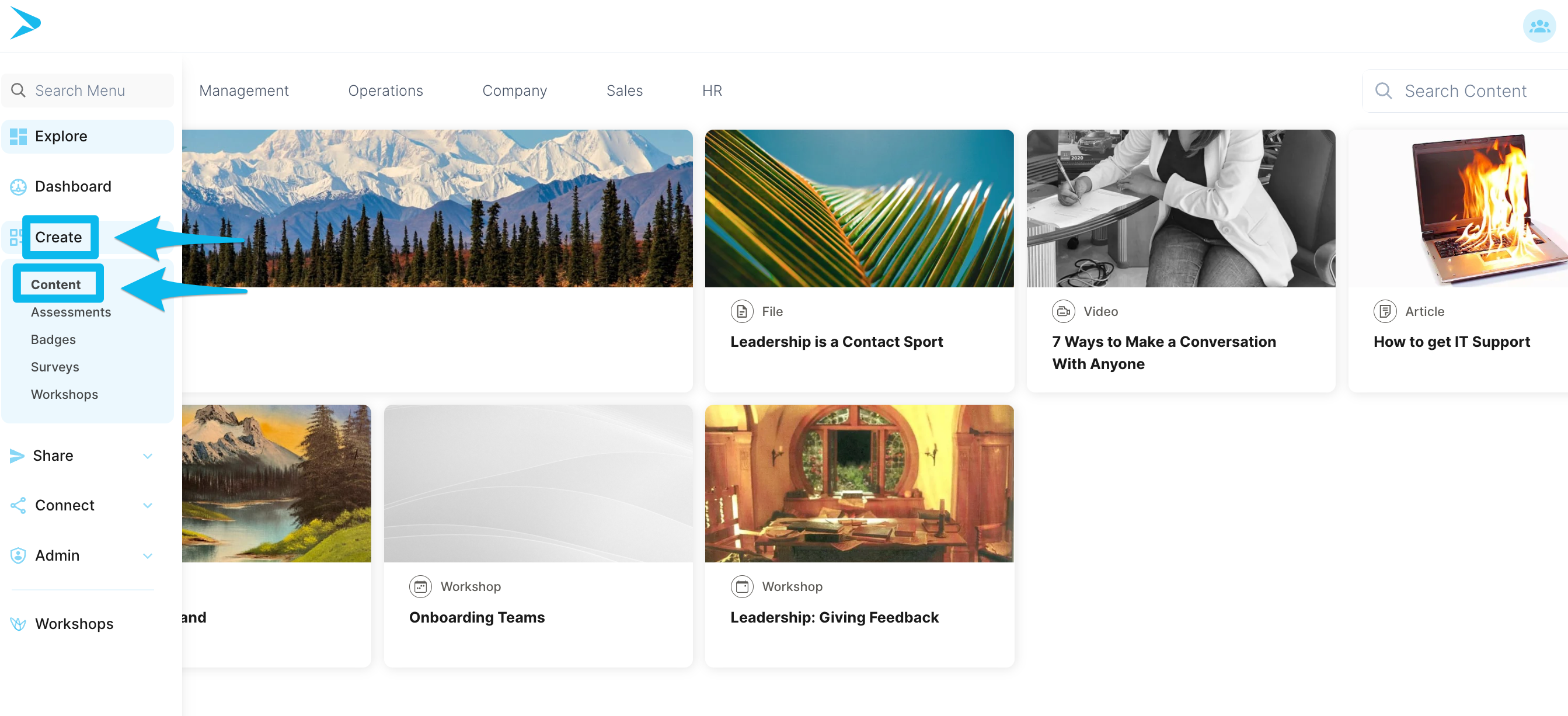 Step Two: Click on the Upload SCORM Package button and upload your SCORM course. Wait for the upload to complete and then press the Next button.
Do not update a SCORM course if learners are currently In Progress. In-Progress learners may not be able to complete updated SCORM courses.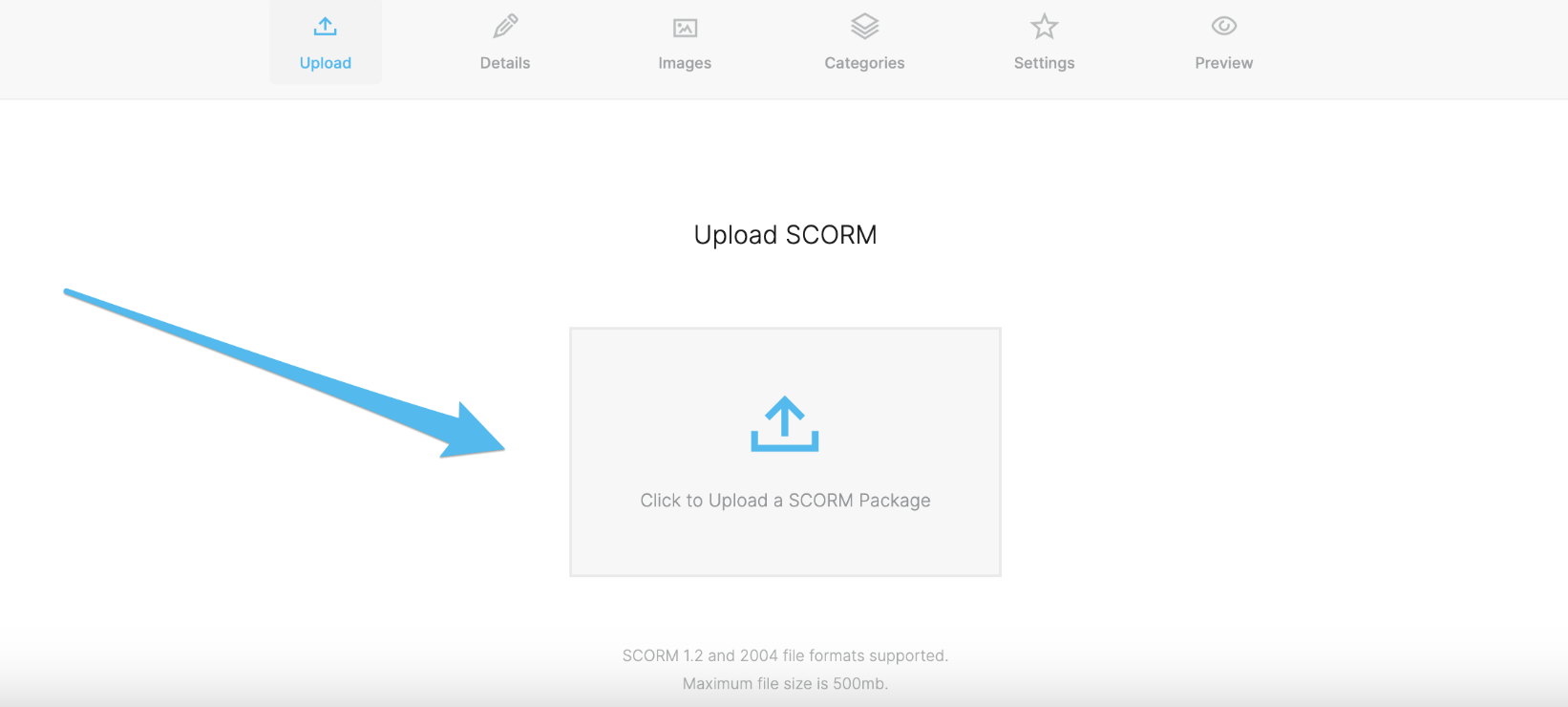 Step Three: Complete the details page, including Title, Author, Description, and adding tags.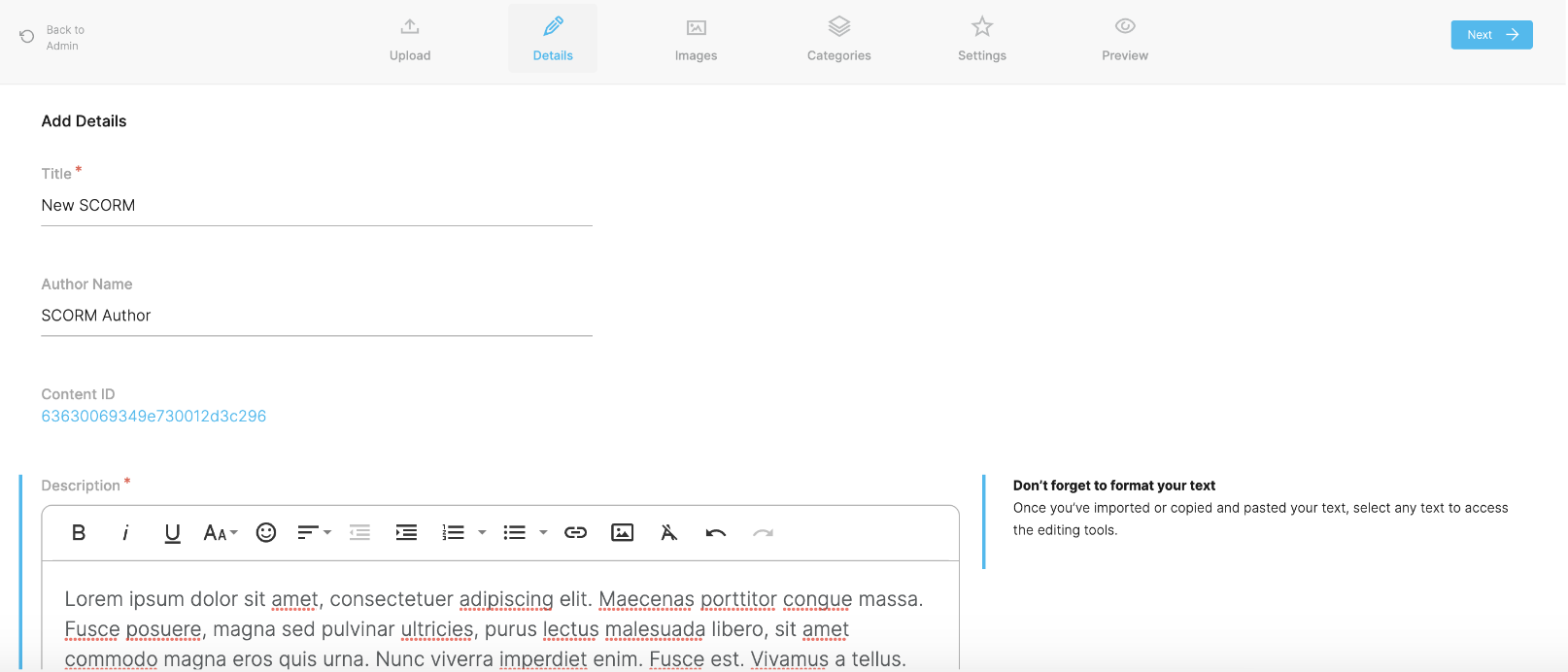 Step Four: Add a cover image by clicking on the Upload an Image button. See Banner and Cover Images: Photo Editor and Best Practices for more information on uploading images.
Step Five: From the Category page, you can add your SCORM content to any of your established categories.
Step Six: Edit your settings from the Settings Menu. See Editing your Settings for more information on the Settings Menu.
Note: SCORM files have a unique Setting for SCORM Player Configuration. This will allow you to either open the SCORM in the Continu Window or pop out a new browser window with custom size specifications. If your SCORM file does not display properly in the standard window, use this feature to create a pop-out to fill the screen, or at the exact size of your file.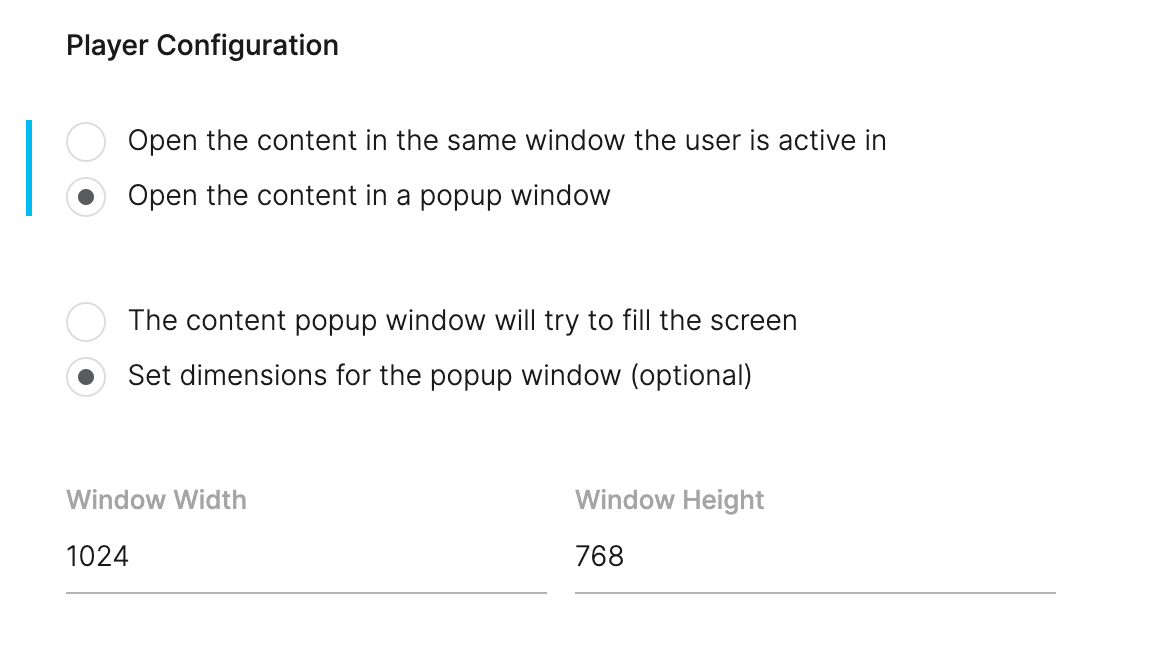 Step Seven: View a preview of your file before publishing by moving to the Preview page

Step Eight: Return to any of the previous menus, and press Create to create your SCORM content