Admins and Creators with permissions can create Journeys within Continu. This guide will walk you through the steps to create a journey.
Step One: Navigate to the Admin>Journeys Page. Press the + Add Journey button to begin creation.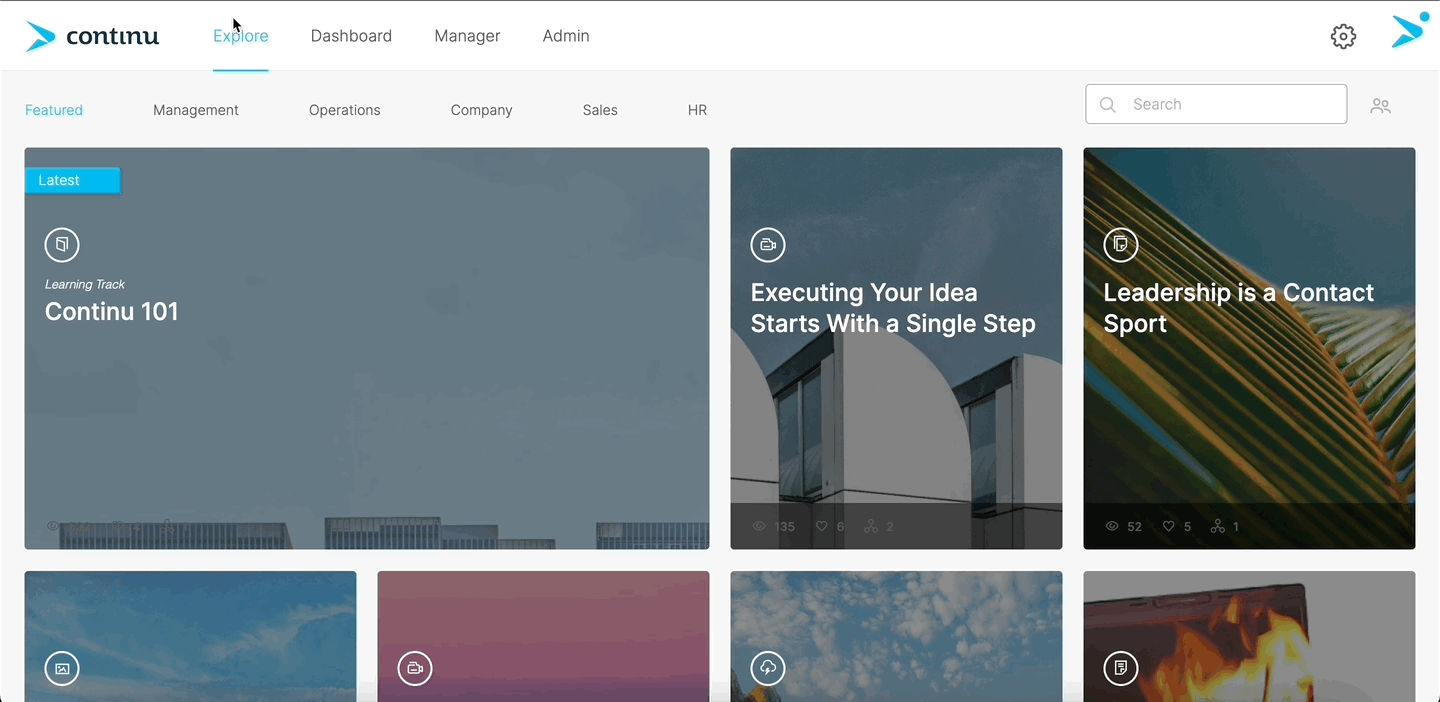 Step Two: Create a title and add a description for your Journey. Learners will see the description at the top of the home page for the journey. Press next to continue to the next section.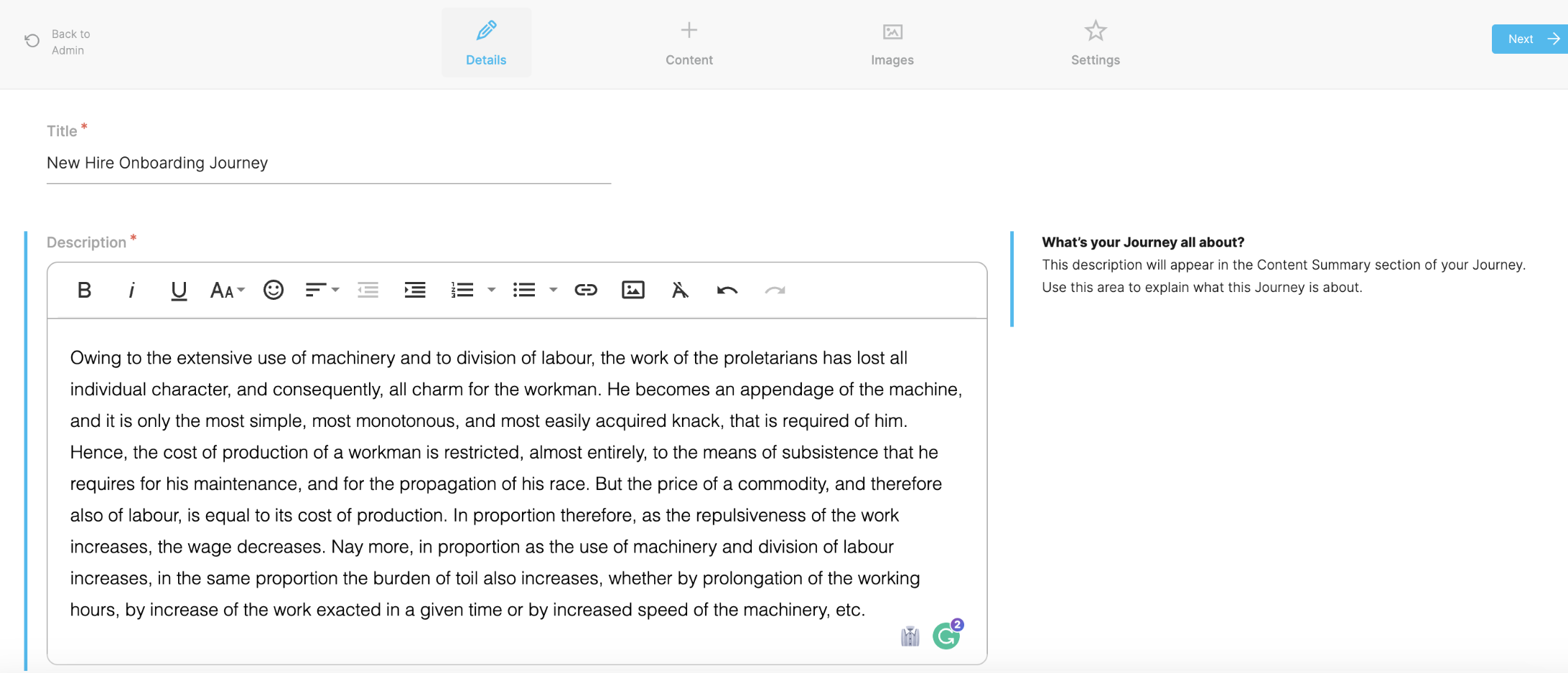 Step Three: Add Content for your Journey. Each piece of content added will be a "step" in the journey. By default, each step will be unlocked immediately after the previous step is completed. You can add any type of content to Journeys, including Learning Tracks and Workshops, allowing you great flexibility in creating a comprehensive learning path.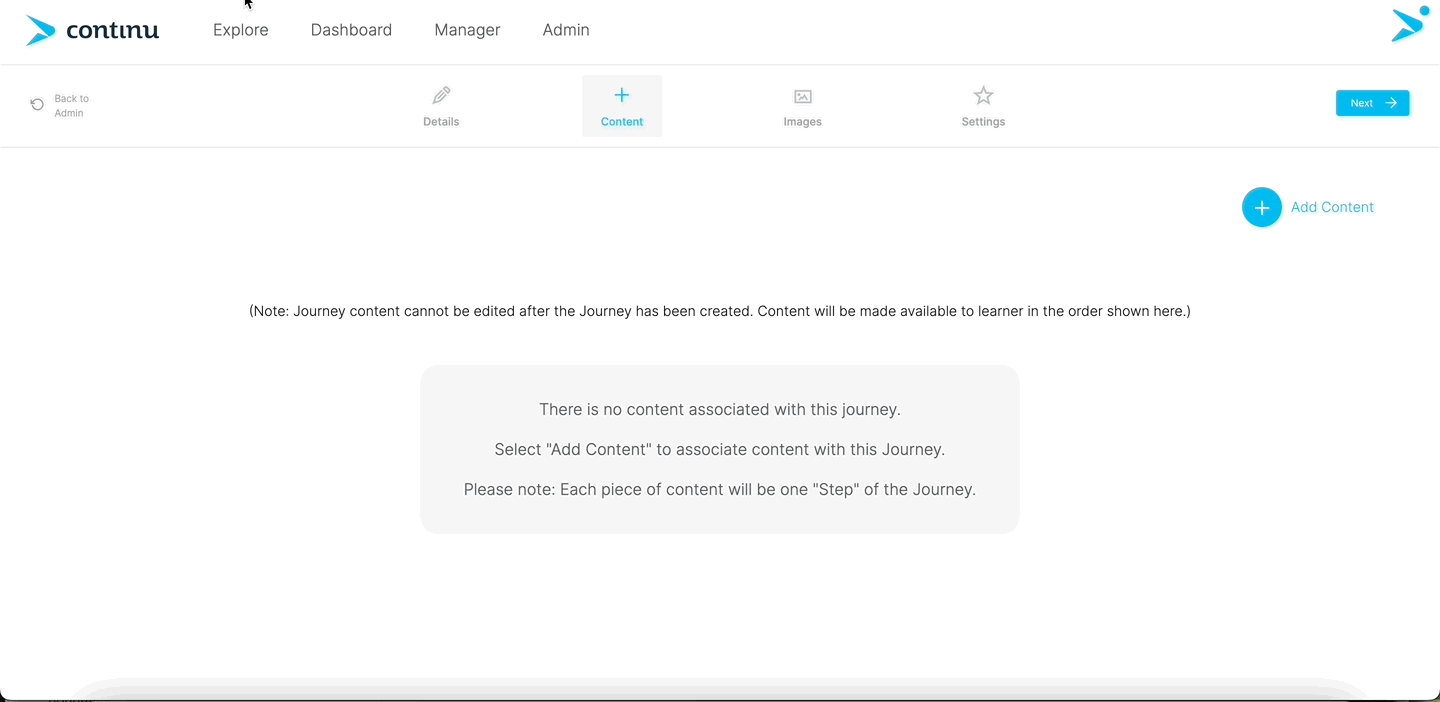 If you choose, you can also add a delay to any step except step 1. The delay will occur from the time the previous step is completed.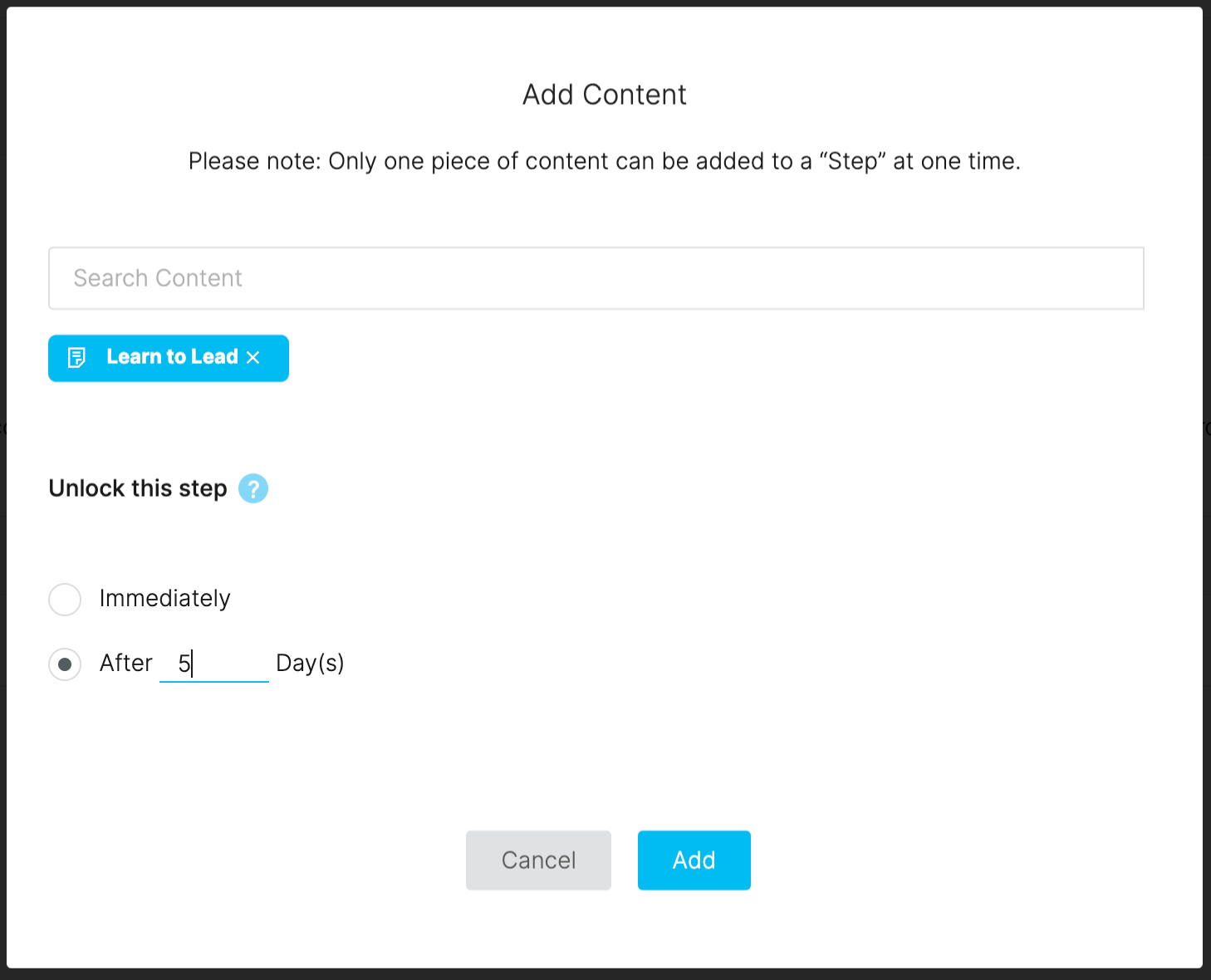 For example, if I were to add an article as step one, and a video as step 2 with a 7-day delay, the video would become available to the learner 7 days after they complete the article.
If you make a mistake or add your steps out of order, you can re-arrange your steps by clicking and holding on the 6 dots icon and dragging the content to the correct position. Once you are happy with your Journey's steps, press next to Continu.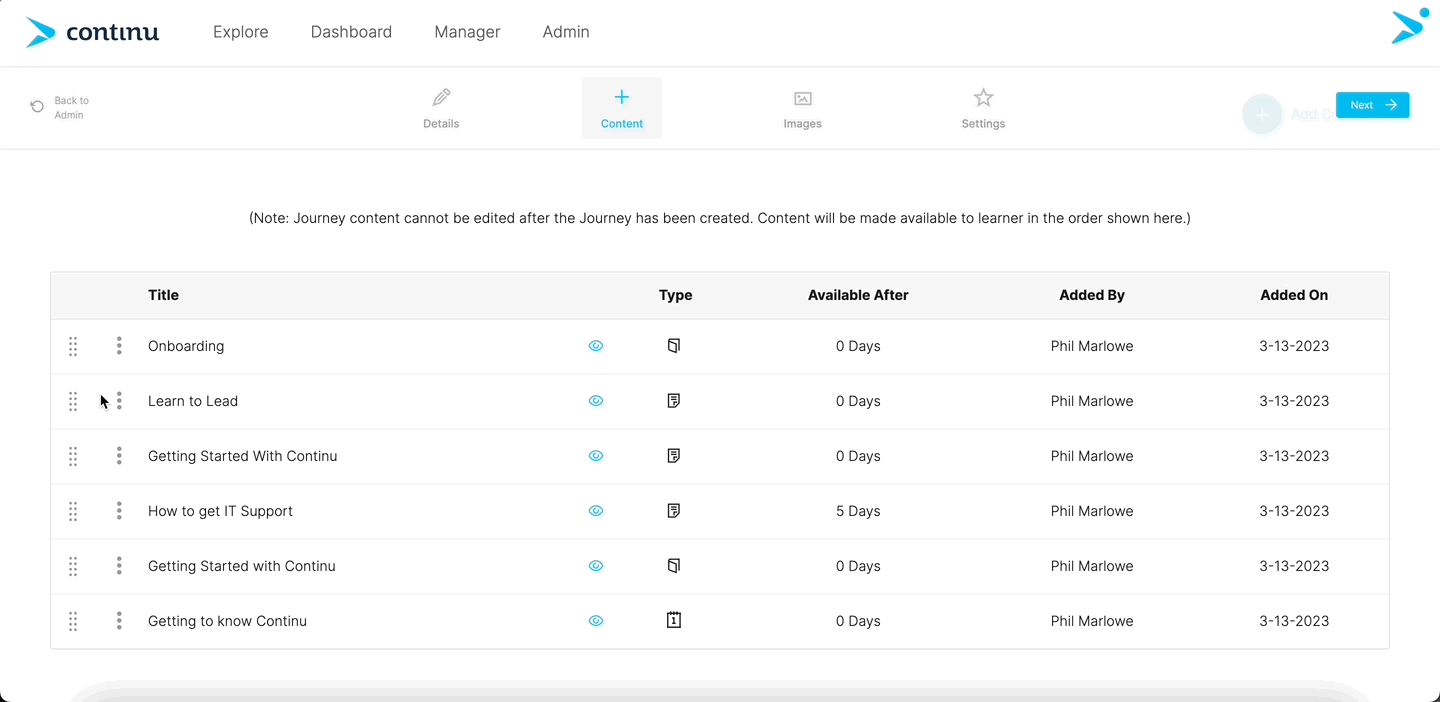 Be aware, content cannot be added, removed, or rearranged after a journey is saved. Be sure to double-check your content order before saving. If you make a mistake, you will need to create a new journey from scratch.
Step Four: You can add a banner image to your journey. Journeys do not appear on the Explore page, you won't need to create a cover image. When you're done editing your image, press Next to continue.
Step Five: From the Settings Menu, you can decide if you want to enable the rating feature, or attach a survey. See the Editing Content Settings and Surveys In Continu articles for more information on ratings and surveys.
Step Six: When you are done making changes, press the Create Journey button to save the Journey.
Once your Journey is saved, it can be assigned to users from manual assignments or workflows.