Step One: Navigate to the Create>Assessments tab from the left hand navigation panel.
Step Two: Click on the Add an Assessment button to create a new assessment.

Step Three: Click the Text Assessment button

Step Four: Complete the Title of the Text Assessment, Author Name, and Description fields. You can also add tags if you would like

Step Five: From the Questions tab, you will be able to add, edit, sort, and organize your assessment questions.
Press +Add a Question to add new questions to the assessment. Choose the question type that best represents the Question you are creating. See the Text Question Types in Continu article for more information on the types of questions that can be added to an assessment.
As you start to build your questions within the Assessment you will see the overall Question Builder: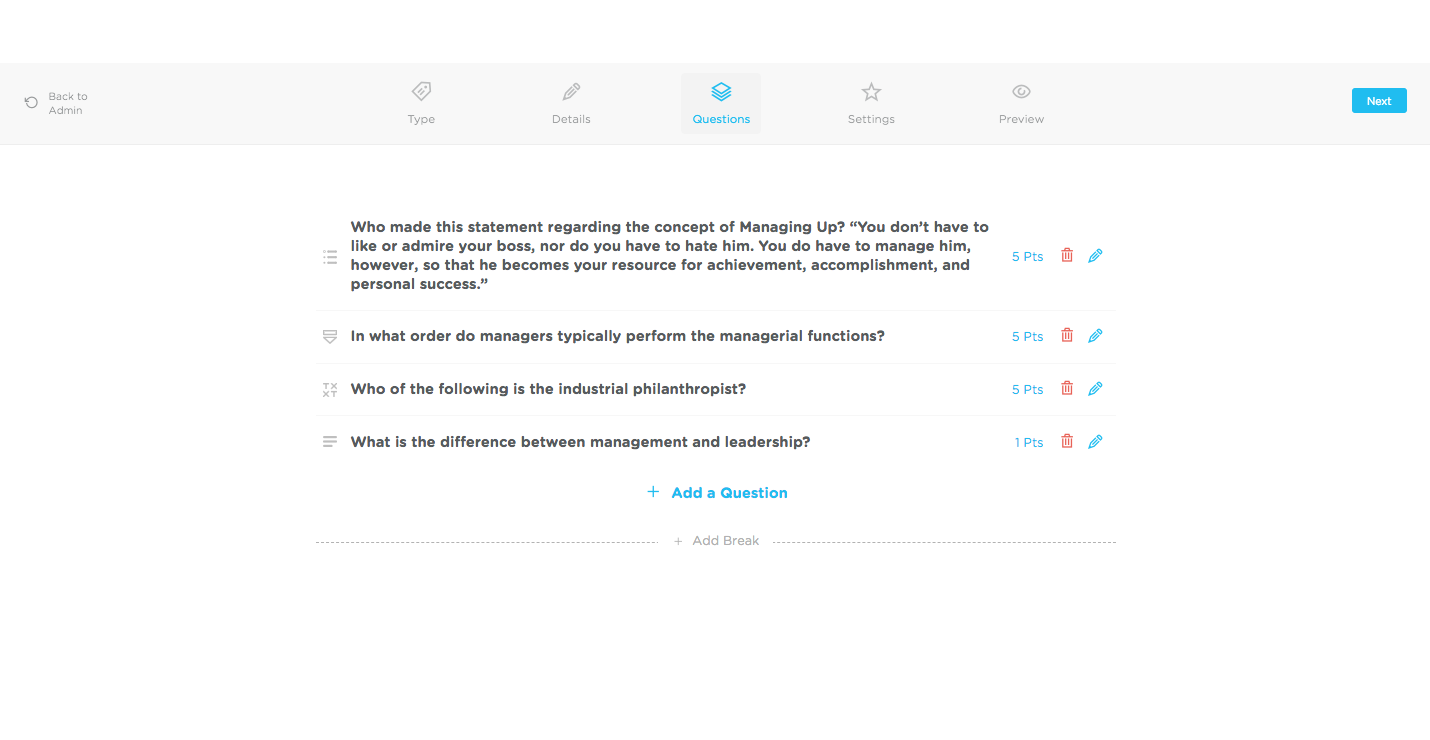 Within the Question Builder, you can:
Sort questions by clicking on the icon on the left
Add additional questions by clicking on the + Add a Question link
Add a page break to the Assessment by clicking on the + Add Break link

Each question within a break will appear on the same page of the assessment from the learner's view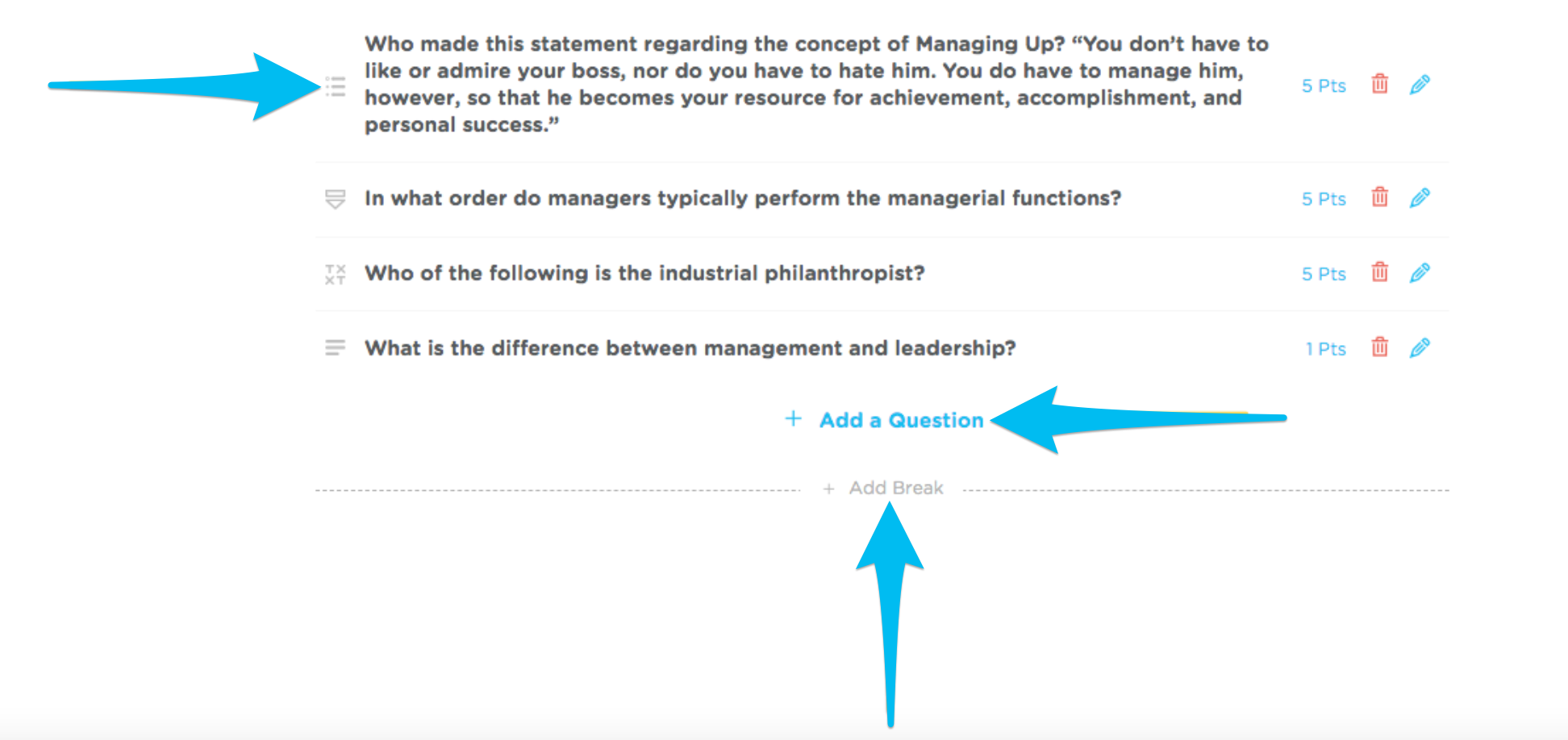 Step Six: Set the assessment settings. View our Assessment Settings Article for more information on assessment settings.
Step Seven: You can press the preview button to see the assessment from the learner's view. (Be aware you cannot submit the assessment from the preview screen. The option to submit will be greyed out).
Click the Create button to complete the creation of the Assessment