There are two ways you can complete a Webcam Assessment. Either by clicking on the link in the email you received, or by navigating to your Dashboard and clicking on the Assessment in the open Assignment area.
Step One: Review the video prompt and the description supplied within this Assessment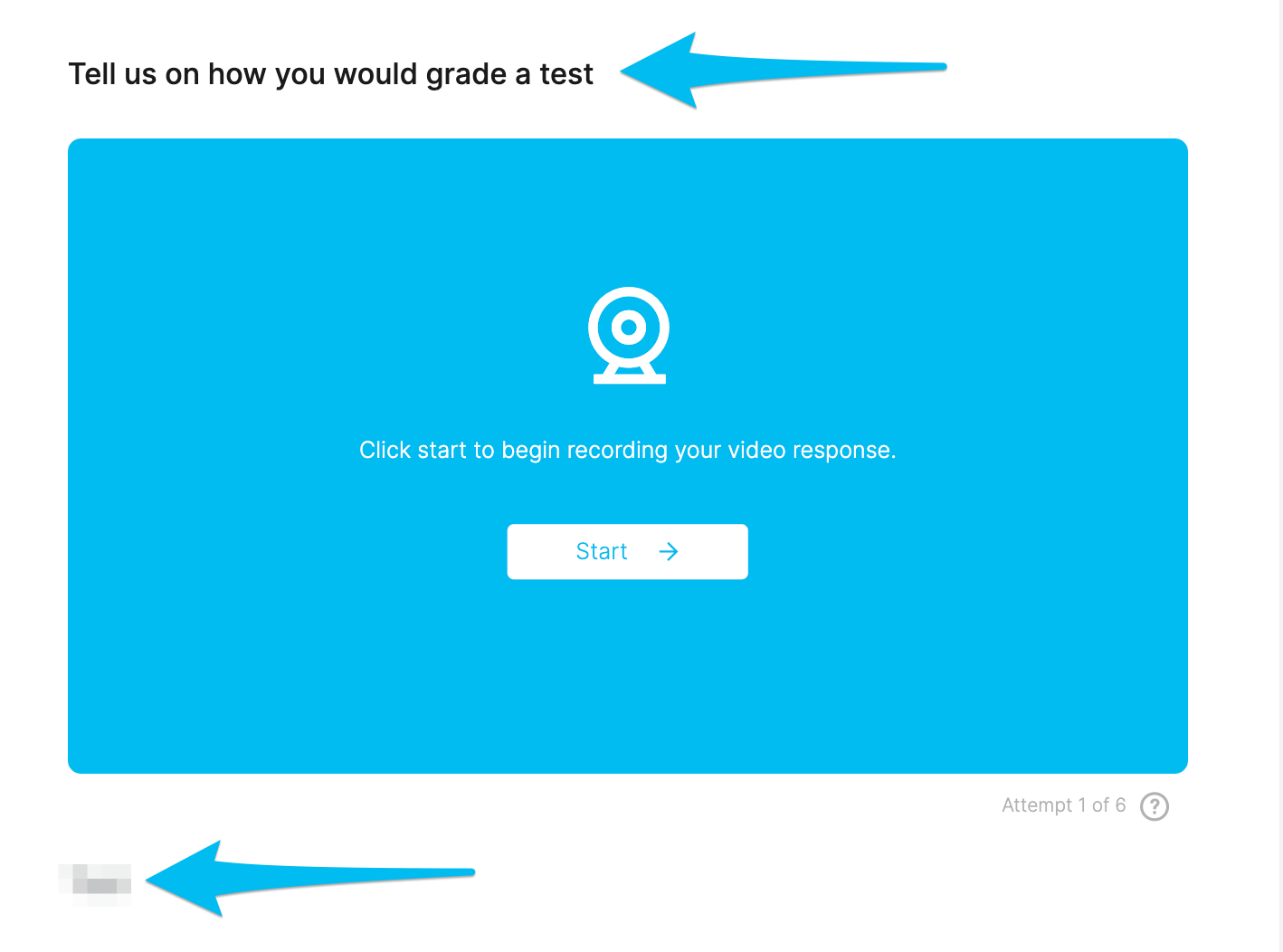 Step Two: Review how many attempts have been supplied, in order to complete this Assessment
Step Three: Click the Start button to begin. (We will request access to your webcam. Once accepted and you're ready to begin. Click the record button at the bottom of the video to begin recording)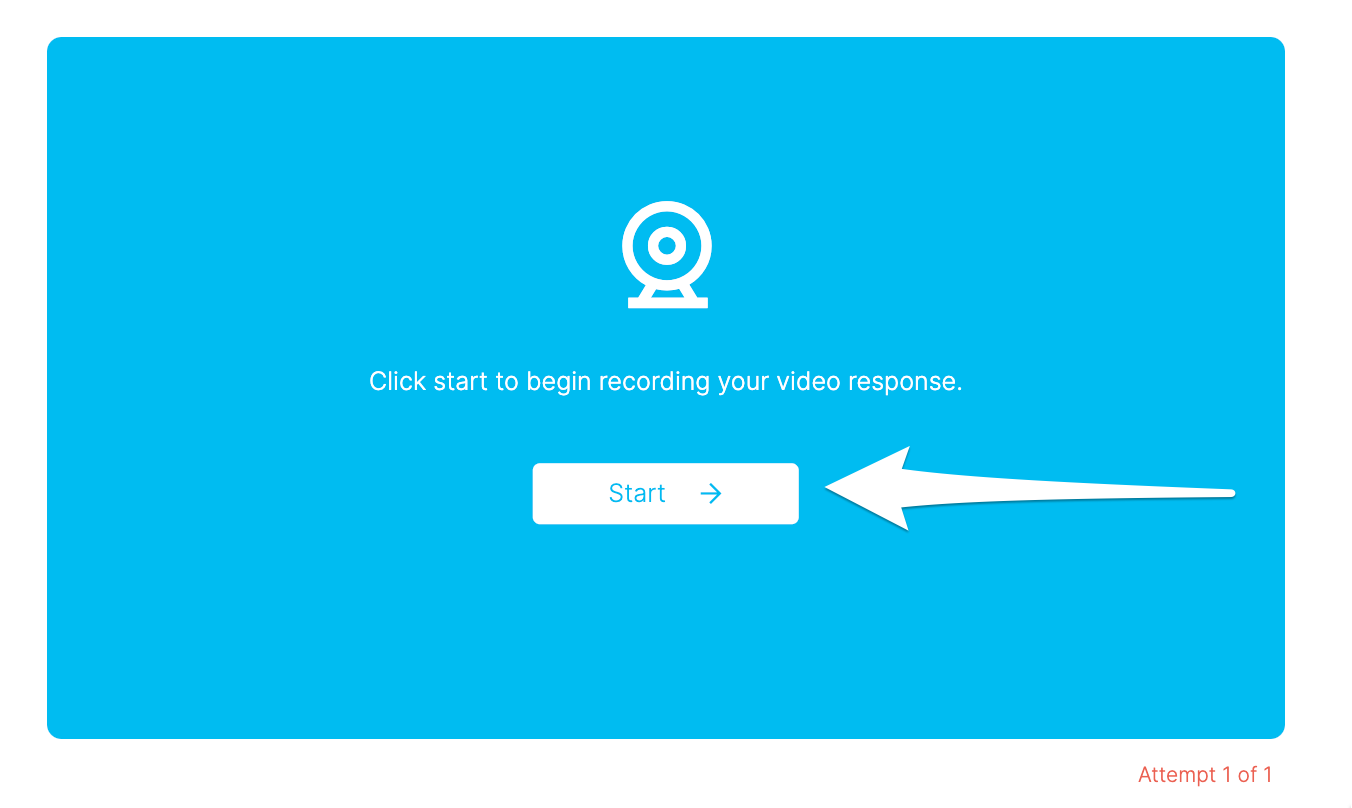 Step Four: Once you've completed your recording, click the Stop button. You'll be able to review the video. If you are happy with the recording, click the Submit button.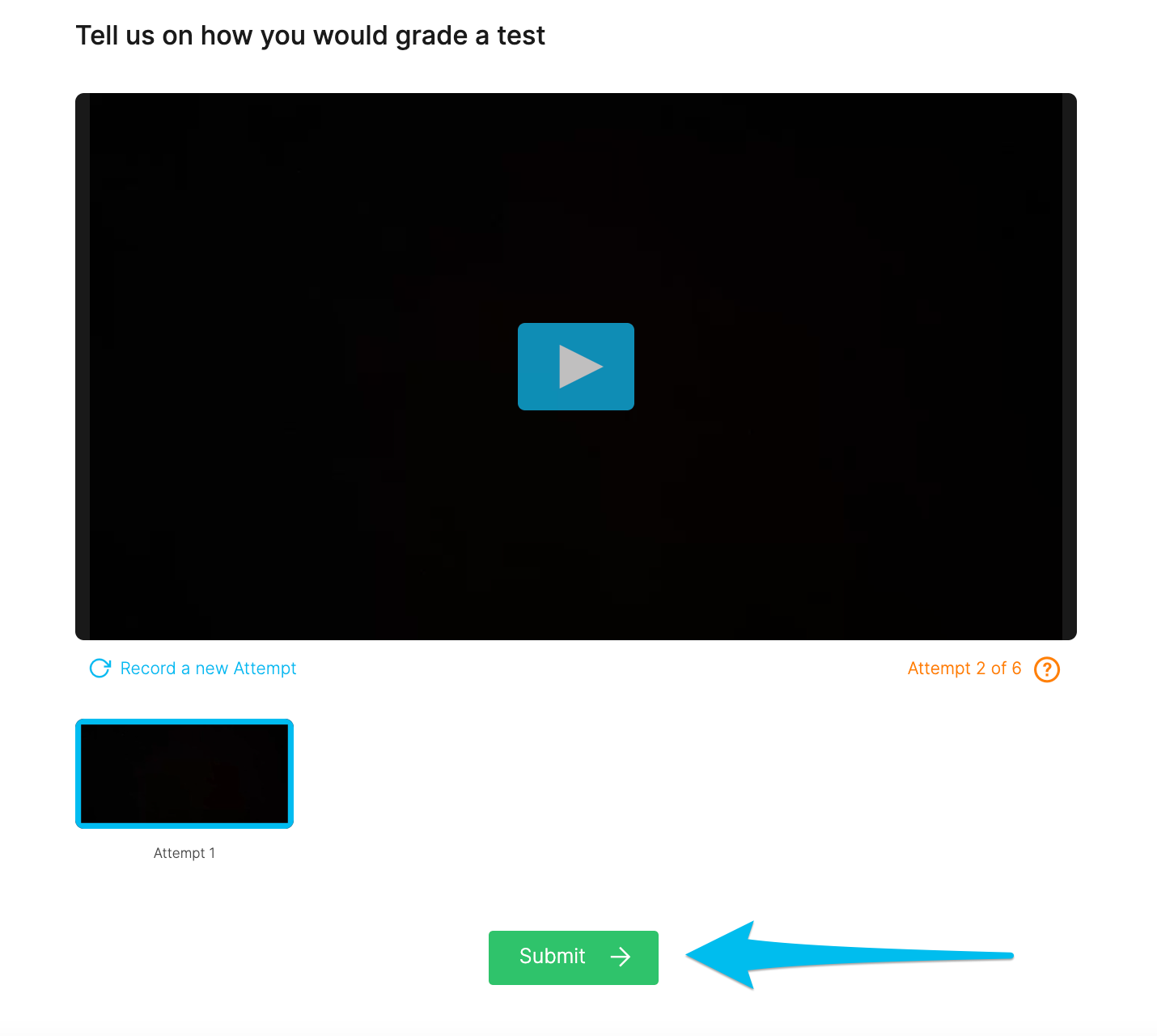 Your completed Assessment will be sent off to be graded. You will be notified when grading as been completed.