Continu admins are able to adjust various theme colors within the application. This article has instructions on how to adjust the colors, and explanations of what each option will adjust.
Theme Options
Explore Card Designs
The Explore Card Designs allow you to choose the newly updated card designs, or switch to our original card design. We recommend new customers stick with the updated cards. For users who were on Continu before the change, you can easily switch between the designs by selecting the style and pressing save. Refresh your screen and view the explore page to see the change in action.

Colors
Buttons
Buttons in Continu refer to buttons like the Register For Workshop, Begin Learning Track, and the Next/Previous buttons on assessments and Learning Tracks.
Table Headers
Pages like the Groups page which contain a table header can be adjusted with this setting.
List Highlights
For admin pages with lists of items, such as Department, Location, etc, the highlight color can be changed with this setting.
Links
Links that appear within Content, and on some admin pages will change to the color selected here.
Radio Buttons and Checkboxes
Radio buttons and checkboxes found within assessments will change when this color is edited.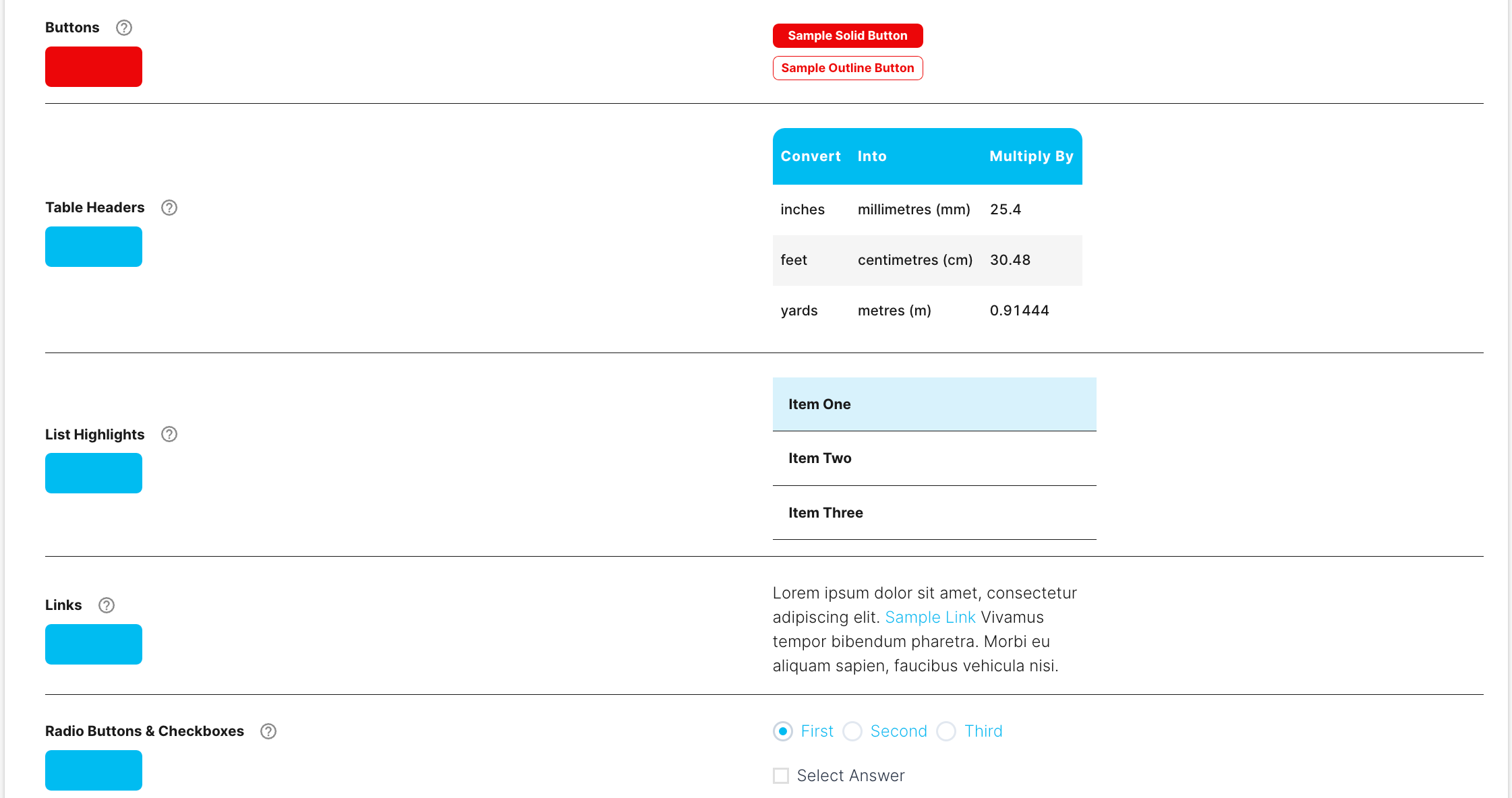 How To Adjust Colors
Step One: From the Admin>Theme menu, choose the color category you'd like to change, and click on the color box for the category.
Step Two: Adjust the color using the Slider, the RGB values, or by adding in a specific color Hex code in the adjuster menu.

Step Three: An example of how this color will appear within Continu will show on the right.
Step Four: Repeat the process above for any other categories you want to change.
Step Five: Press save at the top of the Color section to save all changes made. If you do not see the colors update immediately, refresh your page.