The results of surveys can be viewed within Continu and through exported .csv files.
Viewing Survey Responses
To view a survey's responses:
Step One: Navigate to the Admin menu, then press the survey button to open the survey home page
Step Two: Browse or search for the survey you want to view responses for. Once you find the right survey, press the graph icon under the info column to open the survey results.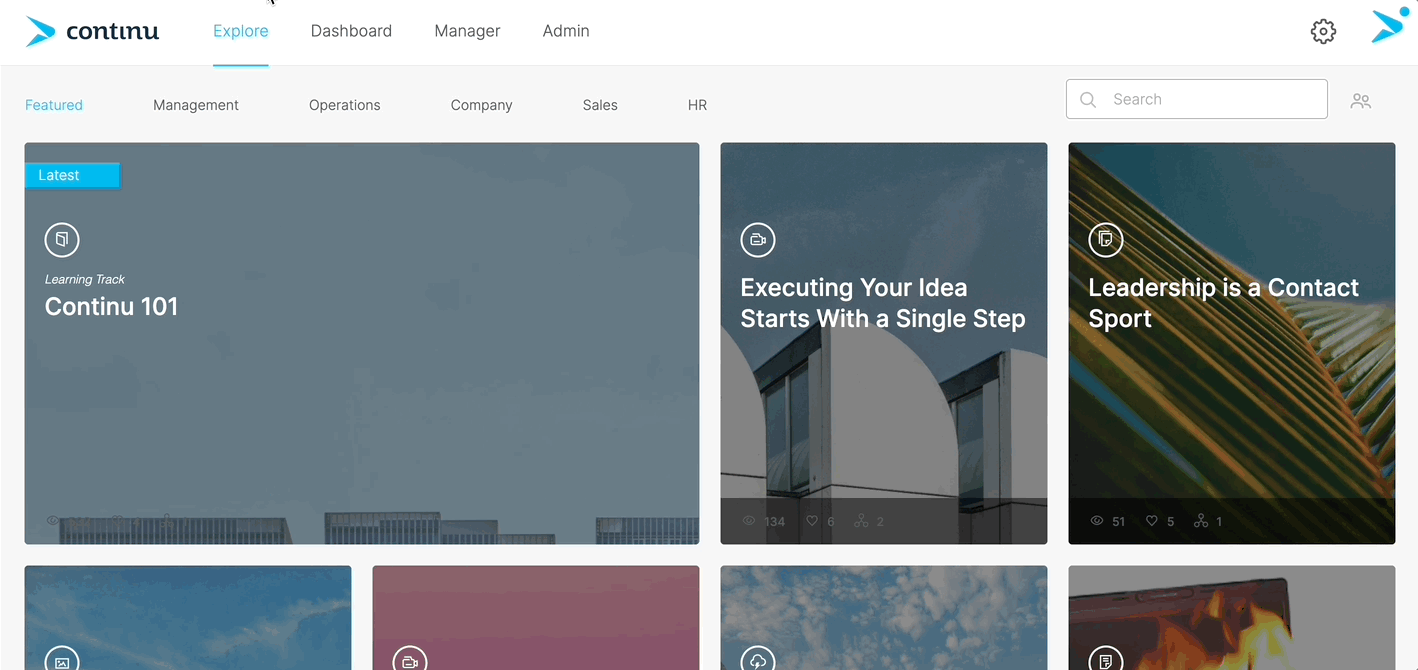 View Results: The View results page will show the results of the survey in aggregate.
View Submissions: The view submissions page will show each submission and the answers provided individually.

If your survey is connected to more than one piece of content, you can filter the results to individual content by using the dropdown above the page selectors.

Exporting Survey Responses
To export survey results:
Step one: Navigate to the results view as in the Viewing Results instructions.
Step Two: On the right-hand side of the screen, press the Download All Results button to download a .csv of all the survey responses.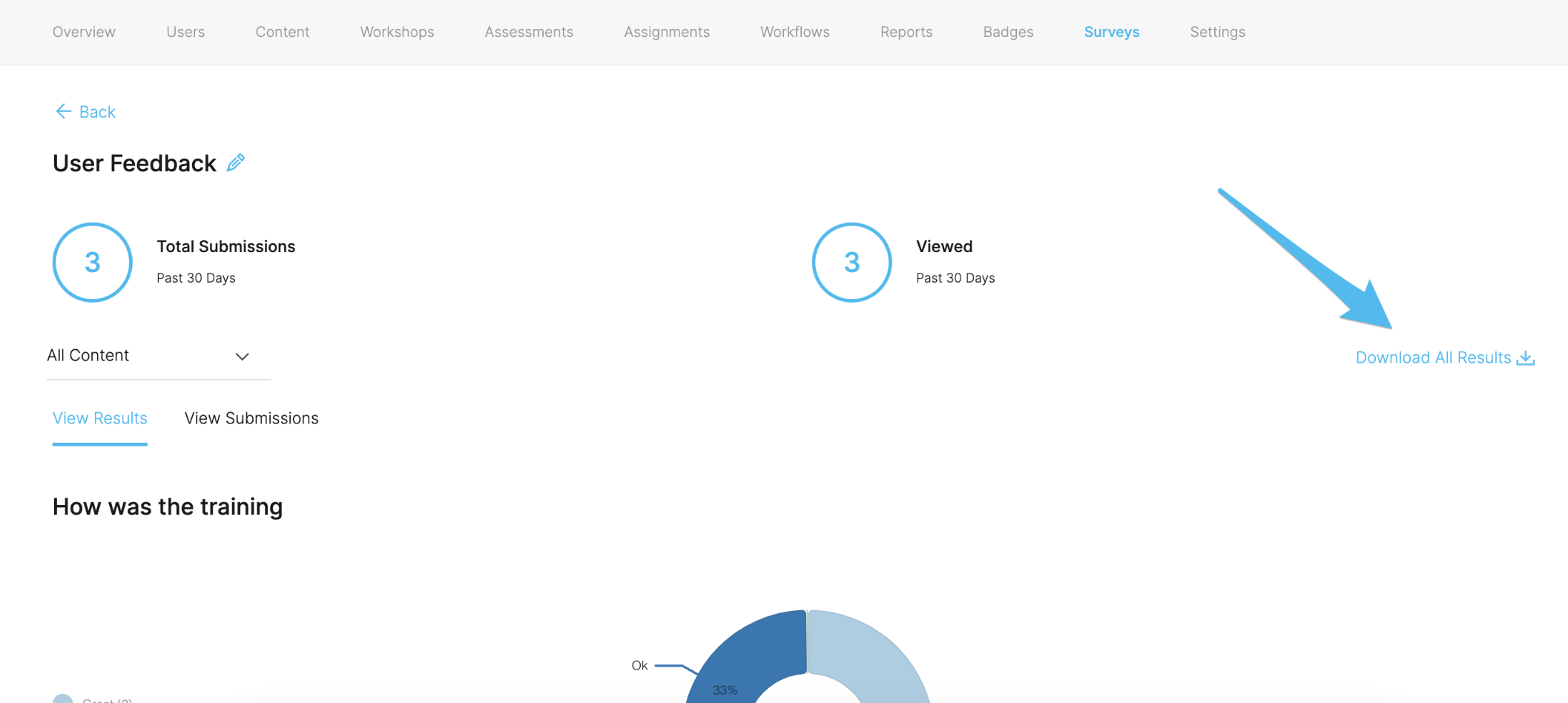 If you have filtered down your results by content, you will export the filtered results instead.