If you've suspended a user accidentally, or someone has rejoined your team and needs their account reactivated, follow the instructions below:
Step 1: Click on the Admin tab
Step 2: Navigate to the Users section.
Step 3: Navigate to the Suspended section

Step 4: Select the users that need to be Reinstated. If you are not seeing the user needing reinstatement, use the search bar to filter down.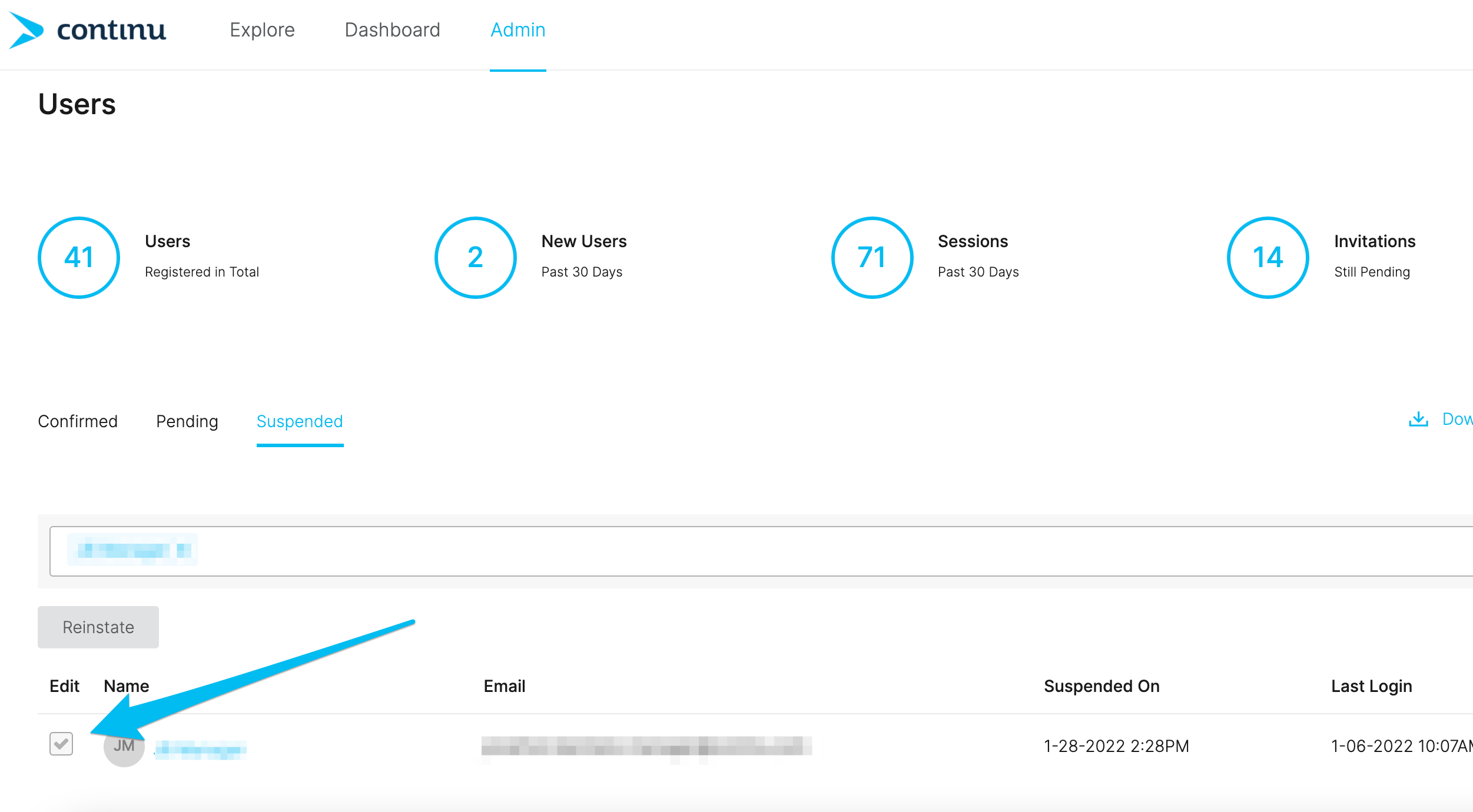 Step 5: Click Reinstate