Step One: To build a Saved Report in Continu, first use the Navigation Panel to find the Admin>Reports area.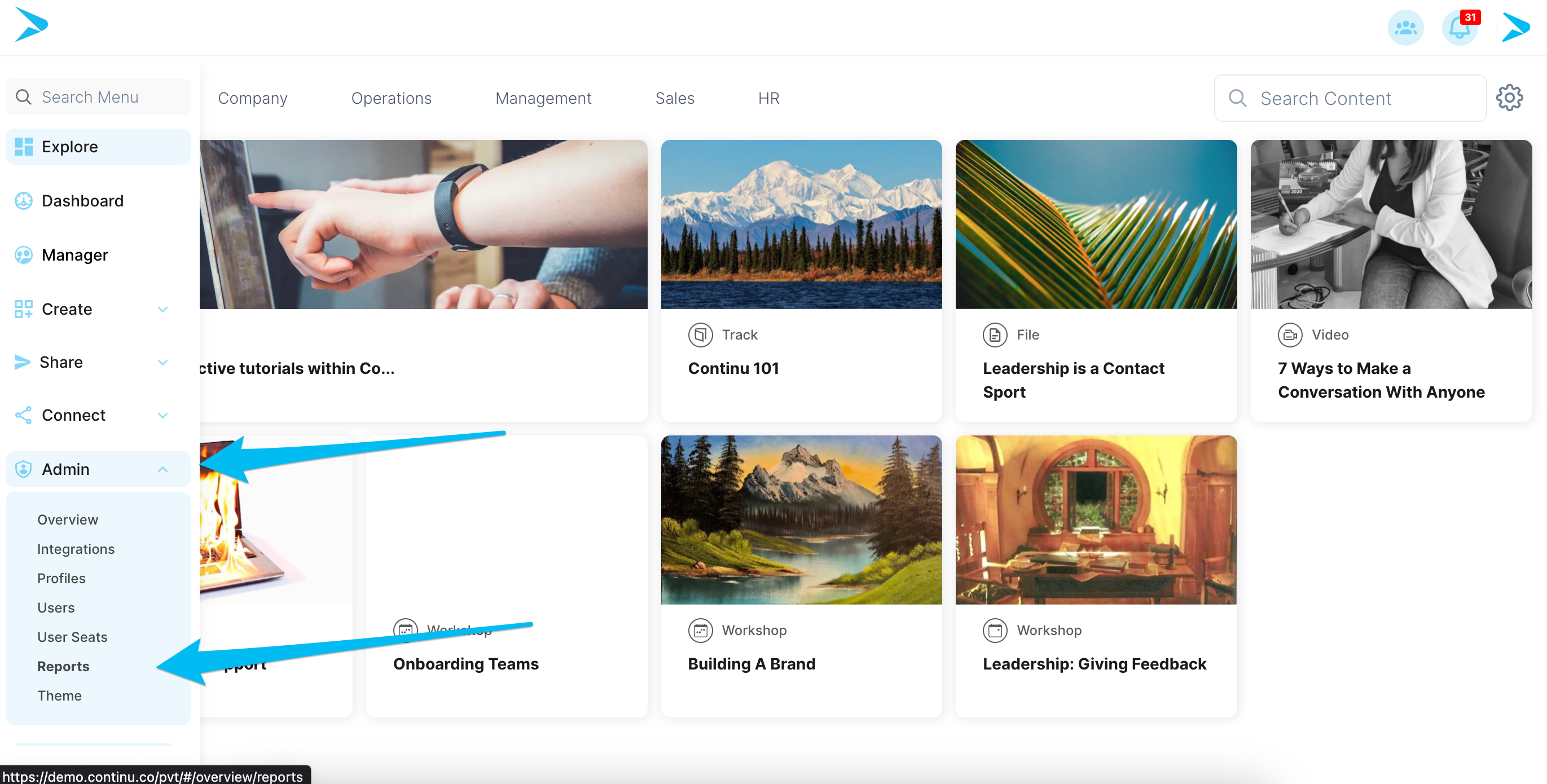 Step Two: Press the +Add A Report button in the upper right hand corner of the Reports area.
Step Three: Enter a name for your report and select the prebuilt report type you'd like to use as the base style for the report you're building. Press next to move on.
Tip: The name for your report will be seen within the Saved Reports area. Make sure the name is something that will help you differentiate from any other custom reports that may be built by your or other users at your company.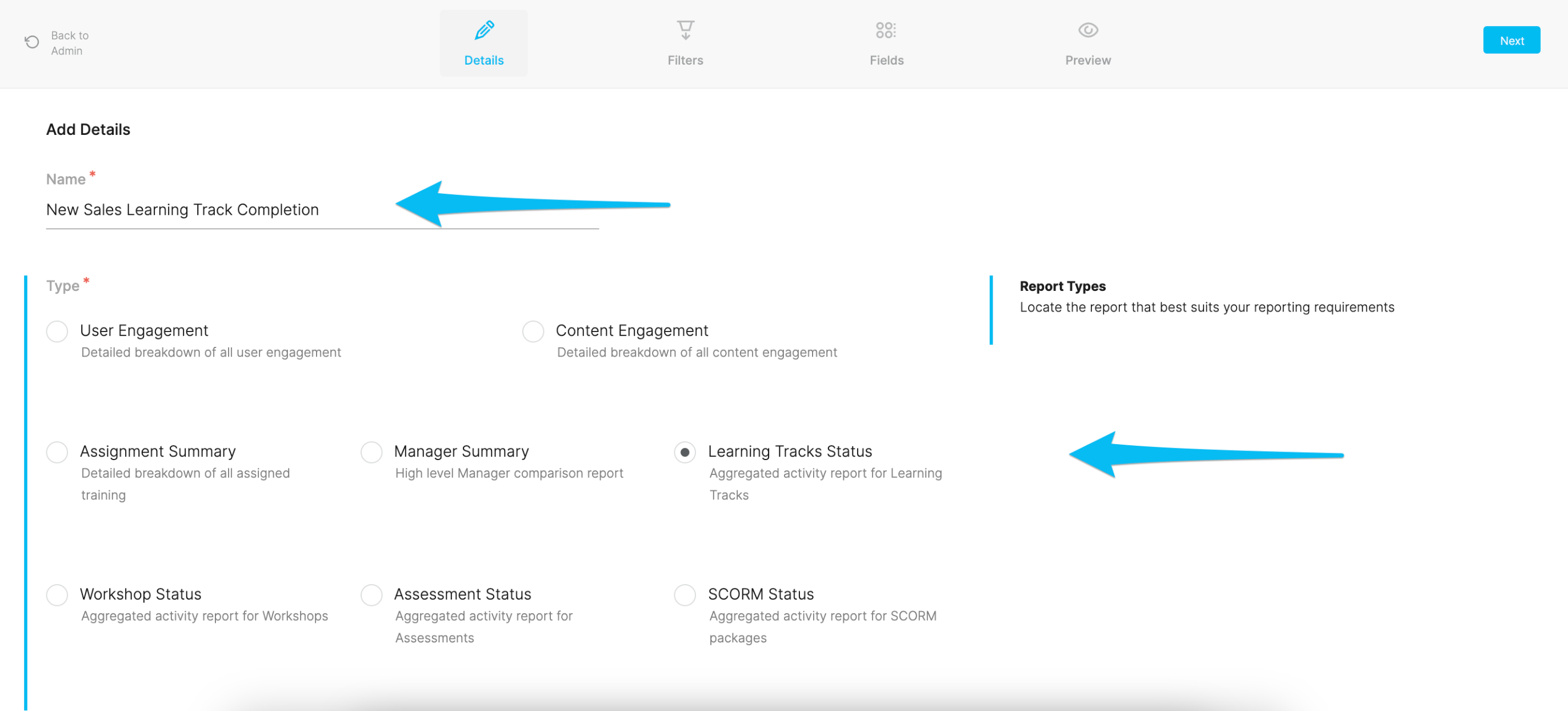 Step Four: As an optional step, add filters to your report. Depending on the information shown on the selected report type, you can filter by user info, content, or both. This filter page also has an "Include Suspended Users" toggle, to include Suspended users when toggled on, or to exclude Suspended users when toggled off. Press next to move on.

User Segmentation will let you determine which users will appear on the report automatically. You can filter down by specific users, departments, teams, levels, groups, grades, or locations.
Content Segmentation will allow you to determine what content appears on the report. You can add specific content to the report by searching and adding each piece to the segmentation.
Step Five: Select which fields you'd like to see on the report. By default, all the fields will be selected. There are toggles for each field, and also buttons to Select All or Deselect All fields. The fields available are those of the pre-generated report your custom report is built on.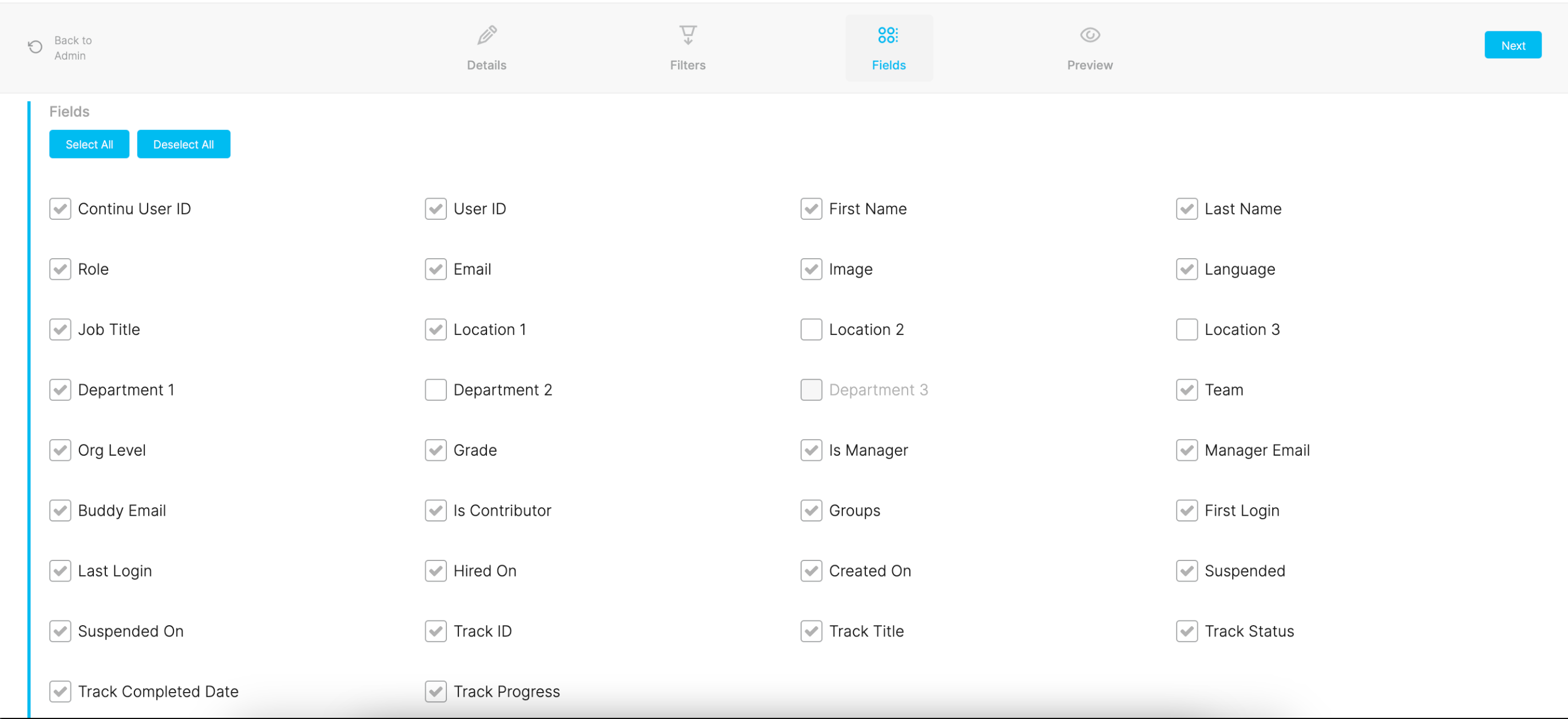 Once you've selected all the fields you'd like to see on your custom report, press the Next Button to move on.
Step Six: The preview screen will show you a few of the potential results you will see on your report, and the info that will appear in each column. Double check that the columns are the ones you'd like to see on the report, and then press save to save your custom report. You may need to scroll to the right if you don't see all your columns.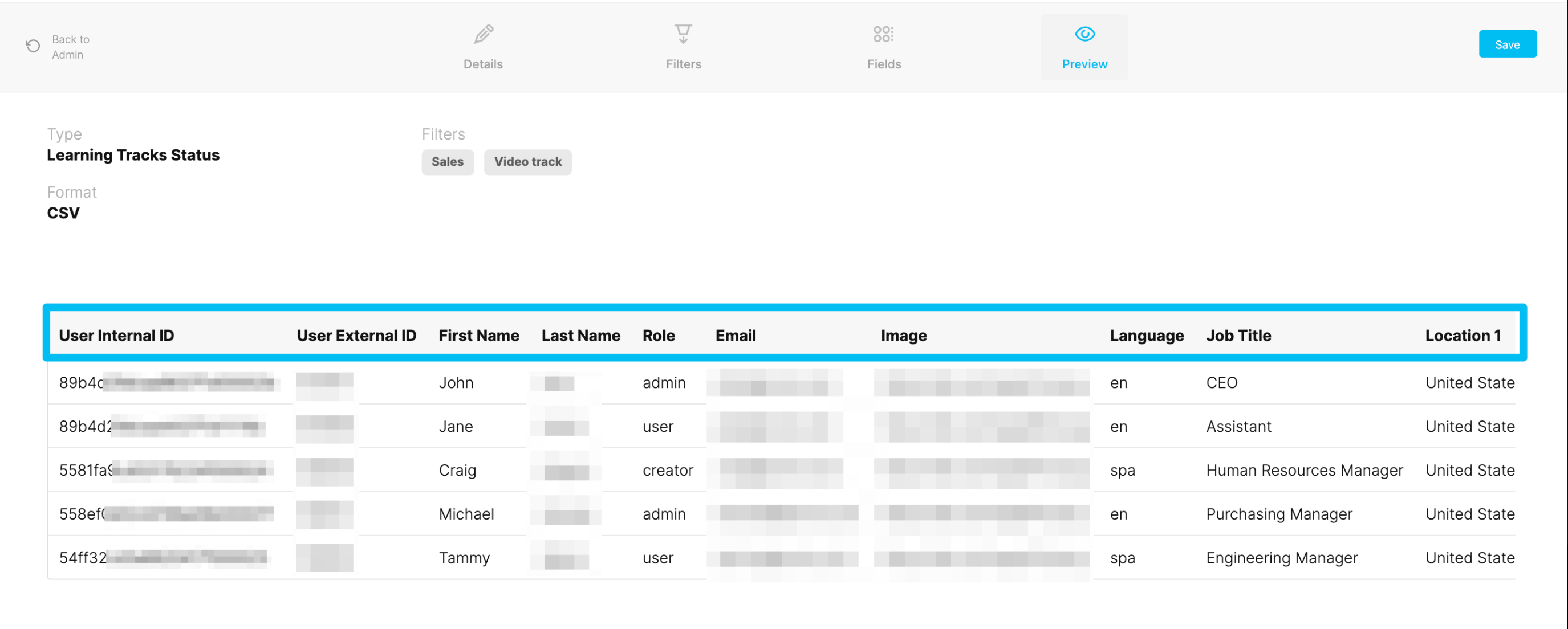 Once your report is saved it will become available to run at any time. Any reports you create will be available under the My Reports tab. All custom reports built by any user on your team will be available in the Saved Reports tab. You can further filter these reports by date using the Date Range Filter on the left side of the reports menus.