Admins can rearrange the content on the Explore page to help keep learners engaged with the latest content.
Step One: Click the gear icon on the top right of the screen.
Troubleshooting tip: if you don't see the gear, make sure you have admin-level access.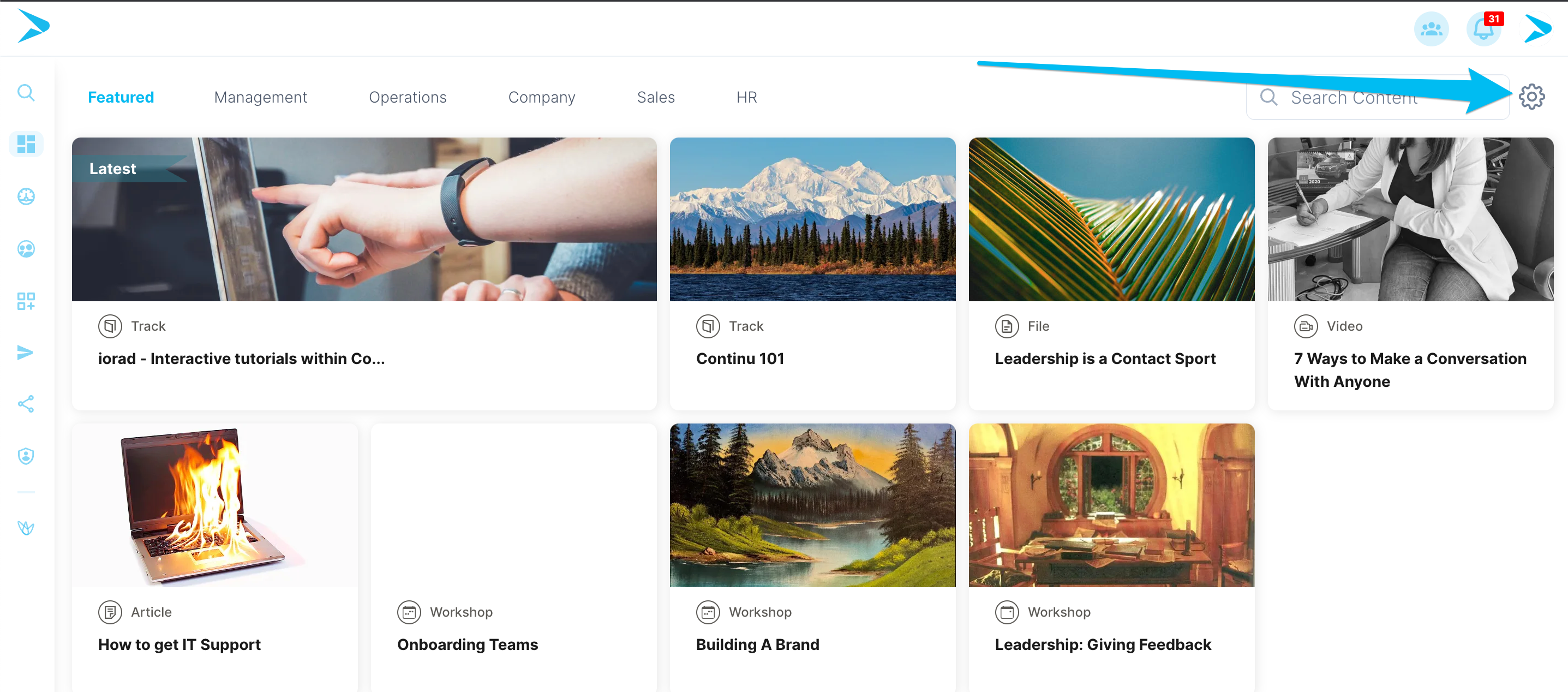 Step Two: Drag and drop the content in the order you'd like it to appear. Once complete, click save to lock in the changes.