Embedding content in Continu allows you to bring in practically any external content that is enabled for embedding. This means you can access all of your files in one place and leverage Continu to track and distribute your content to your learners.
Getting Started
1. To get started, navigate to the Create or Admin tab of Continu

2. Select Add Content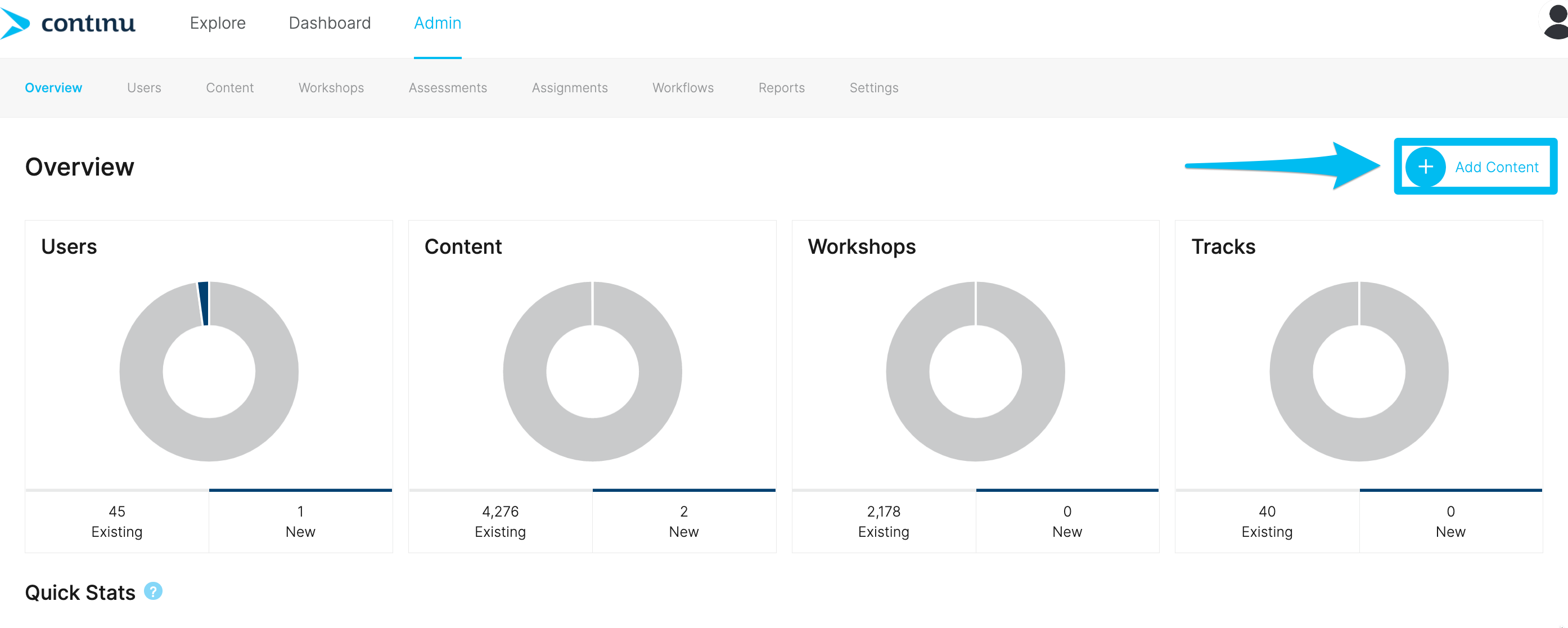 3. Select Files
4. From the Files menu, select Embedded Content
5. On the Embedded Content screen, copy and paste your embed link or URL.
For assistance on locating the embed link/snippet for your external content, please review our guides below.
6. Follow the content creation steps to complete and publish your new embedded file.