About Continu
Continu is the modern Learning Management System (LMS) built for today's workplace. With Continu, organizations can seamlessly train employees, customers, and consultants through one easy to use learning suite. Continu makes it easy to author, upload, assign, and assess learners in a user-friendly environment. Given Continu's ease of use and user-centric approach, many organizations utilize Continu as both a Learning Management System and Intranet platform, expanding the capabilities and engagement of a traditional learning experience.
To review the Continu Privacy Policy, please visit www.continu.co/privacy
For more information about Continu, please visit www.continu.co.
_________
The Slack and Continu integration allows your users to view notifications from Continu when content is shared, assigned or completed. It also allows users to search for any content that is available in Continu using specified keywords and phrases.
Setting up the Slack Integration in Continu

Step 1: From the Navigation Bar, Select Admin>Integrations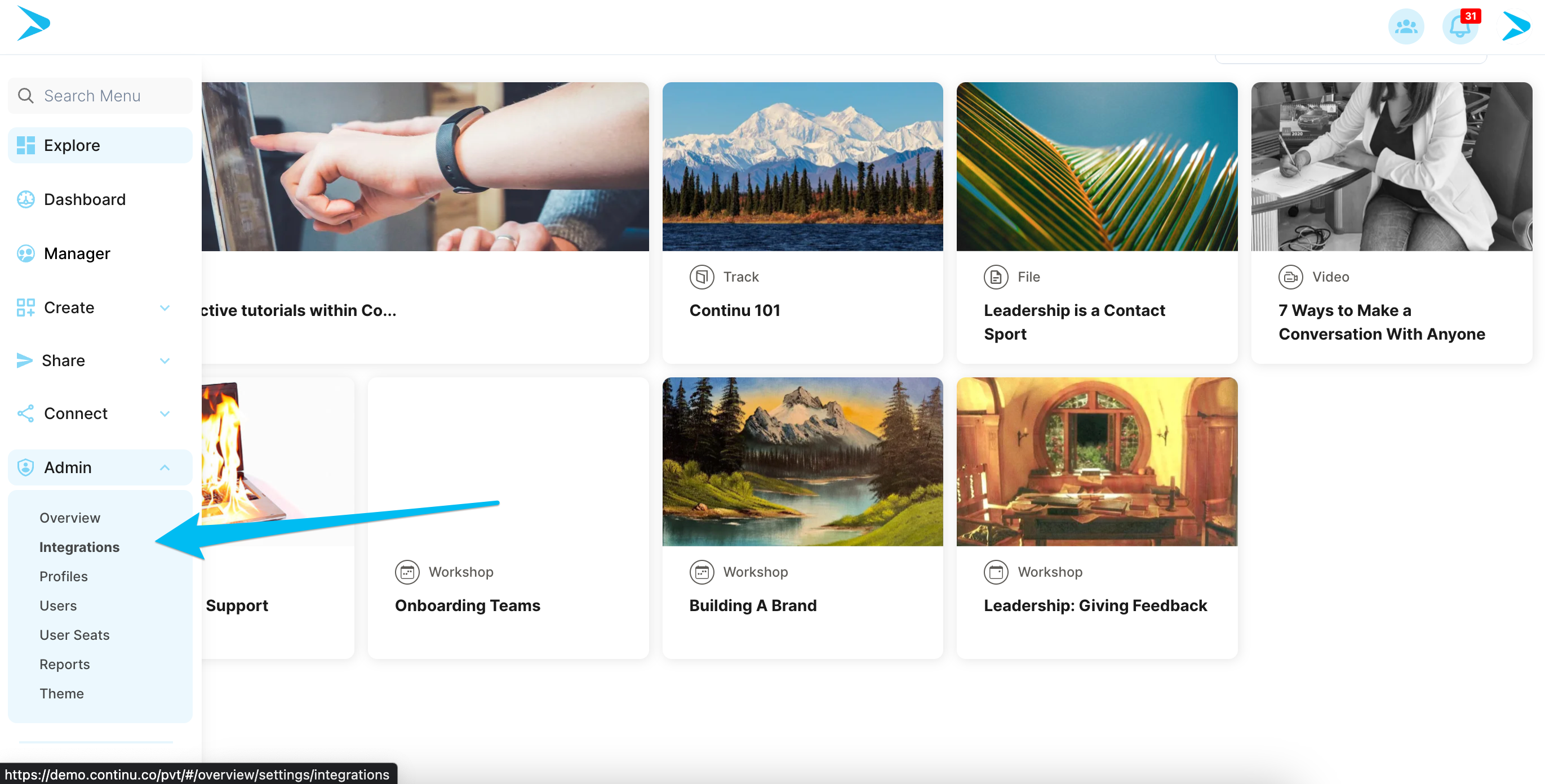 Step 2: Scroll down an click on the Slack link
Step 3: Click on the Add to Slack button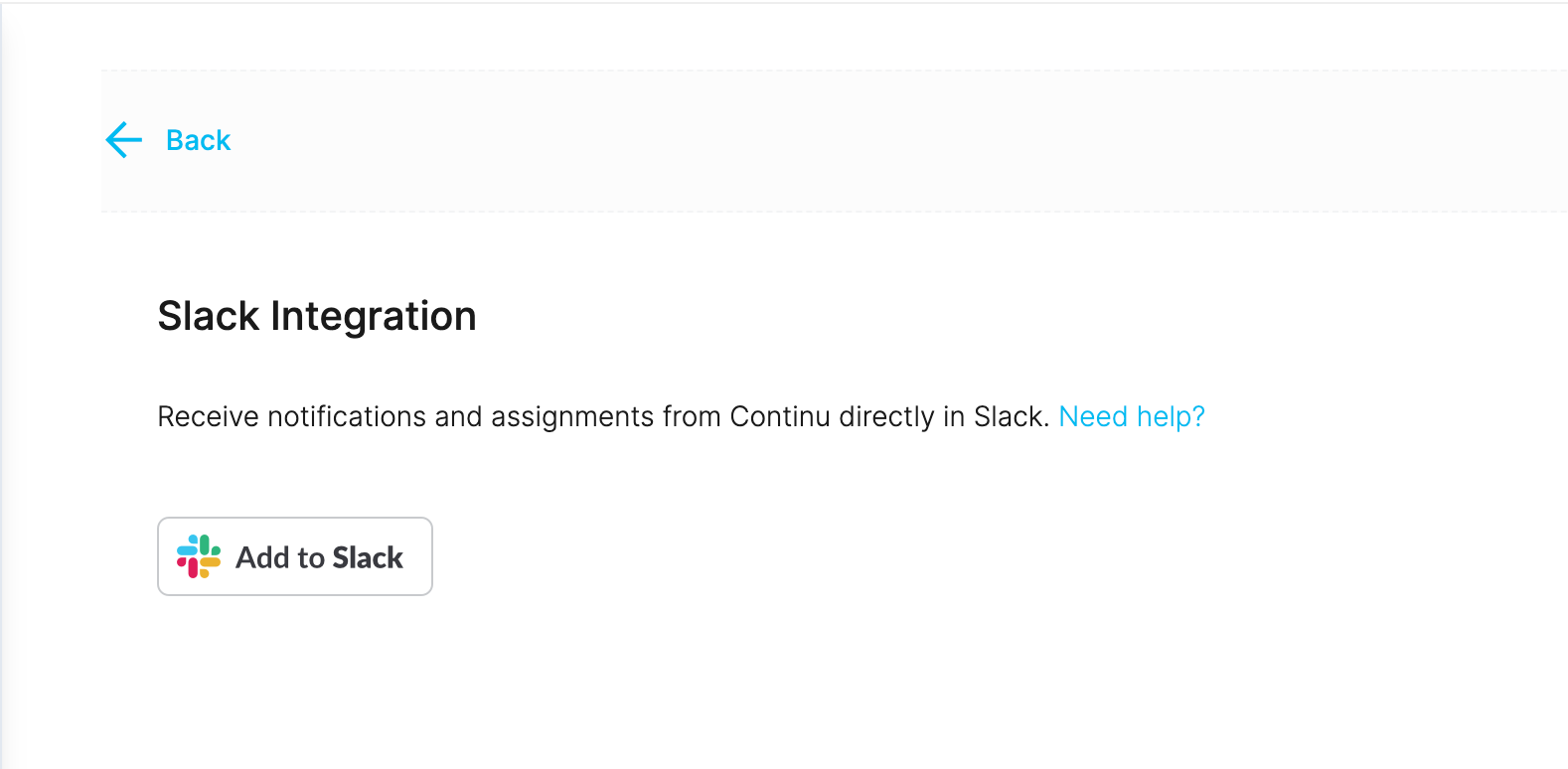 Step 4: Enter your team's domain and press Continue.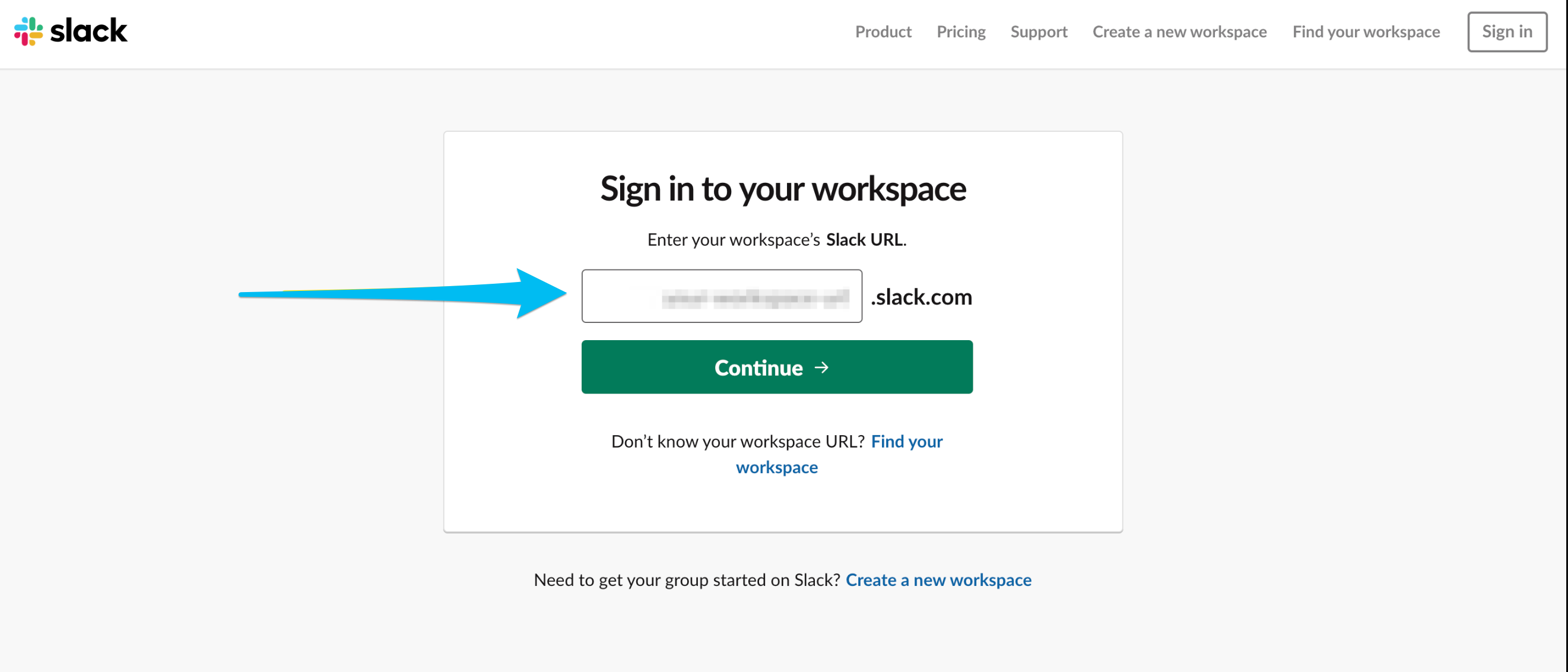 Step 5: Sign into your Slack account with either Google or by entering your Slack username and password.
Step 6: You will be asked to authorize Continu for your team's Slack account. Click the Authorize button to grant access.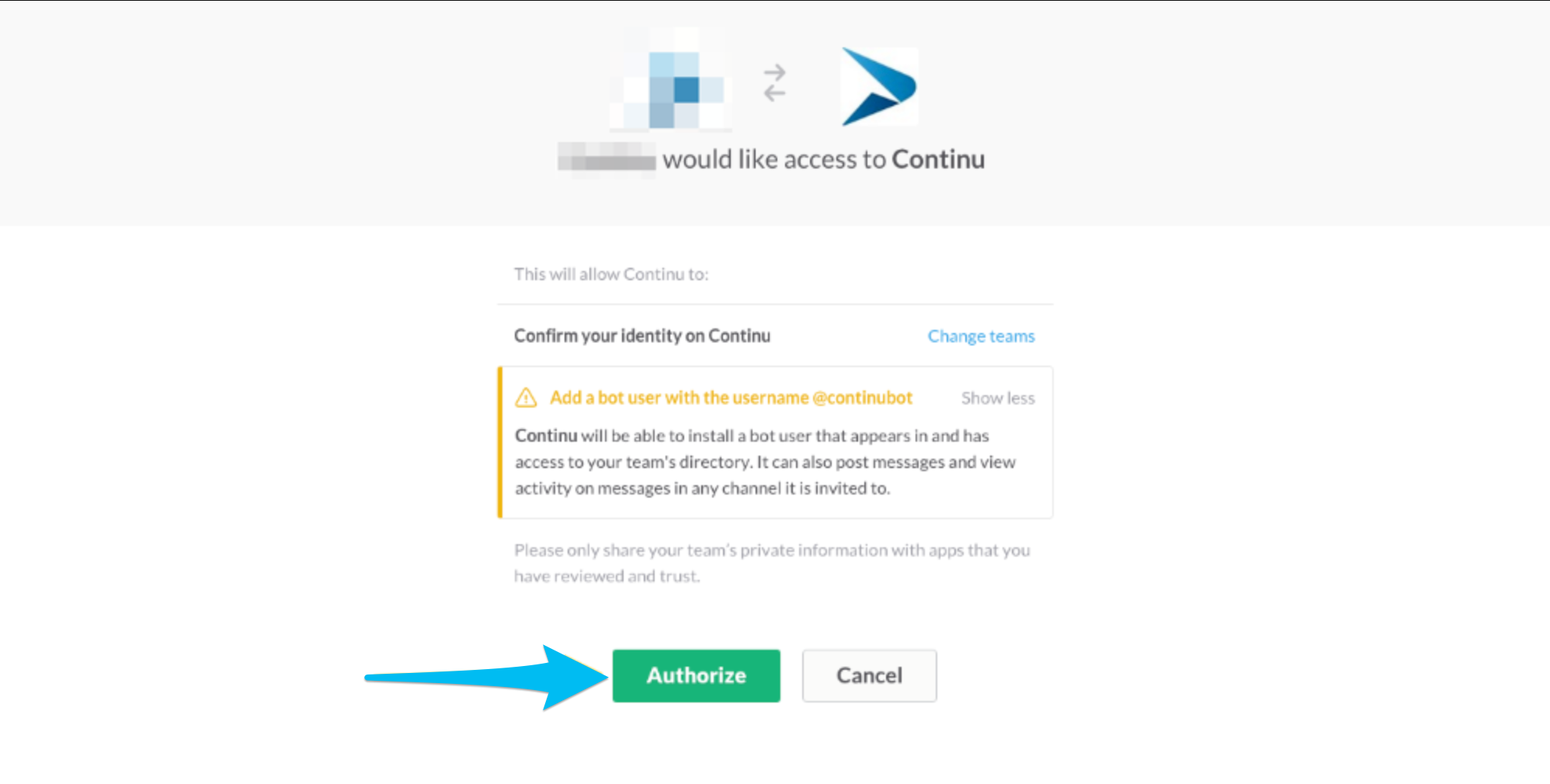 You will receive an email to confirm your Slack integration with Continu.
_____________
Searching content in Continu with Slack
Navigate to the Continubot.
Type in find and your keyword or phrase and Slack
searches all available content in Continu.