This guide will help guide you through running a bulk user import Using the .CSV Template.
Uploading
Step One: Navigate to Admin, followed by Users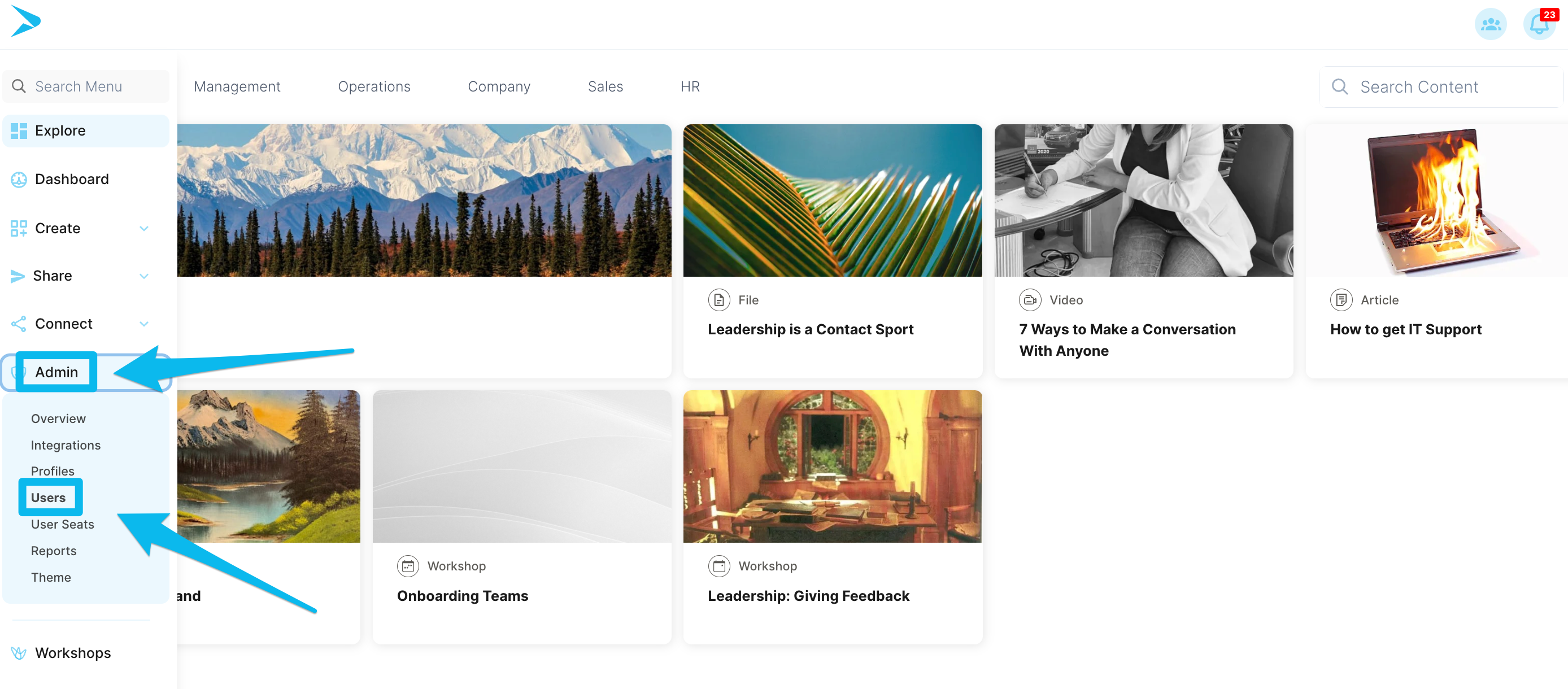 Step Two: Click on Add Users.

Step Three: Click on the Import/Update Users ico

Step Four: Download the template and save it to your computer.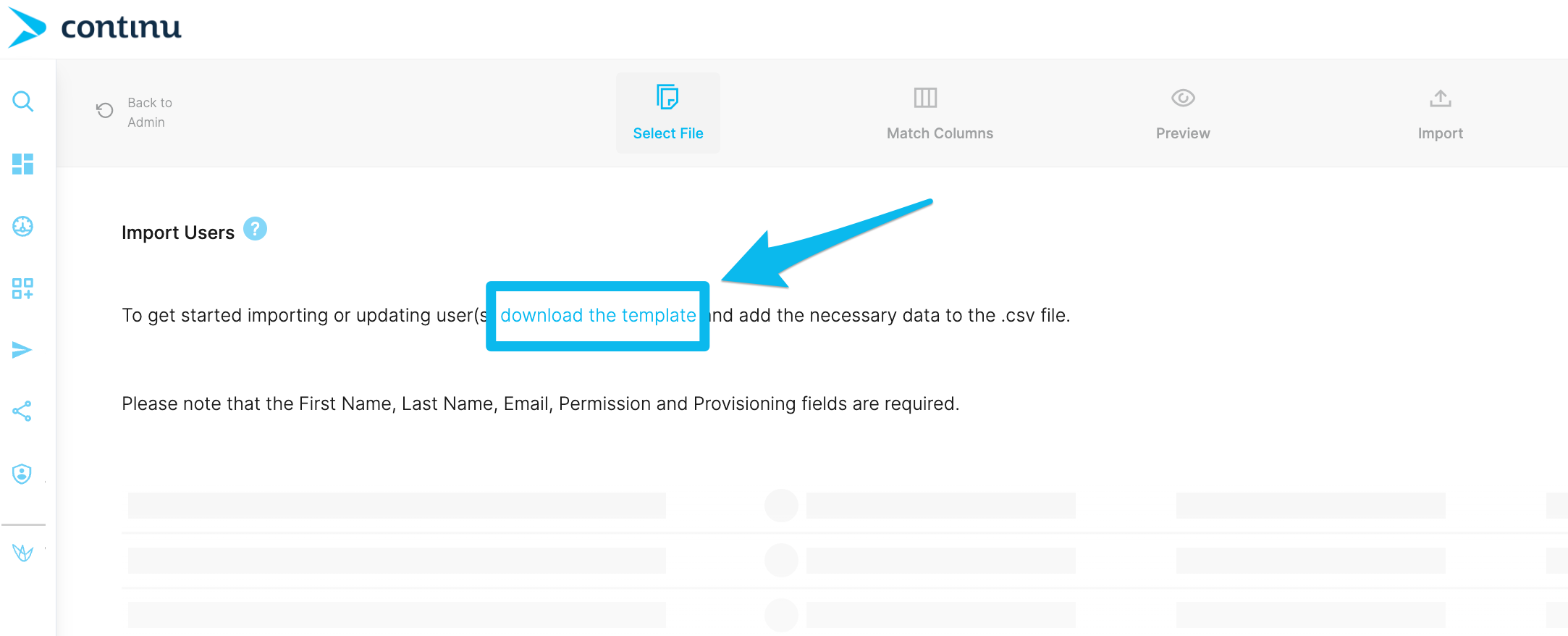 Step Five: Upload your completed .csv file to Continu by clicking on the Select File button
Note: Please ensure that the First Name, Last Name, Email, & Provisioning Status fields are included, as these are all required fields.

Step Six: Once you have uploaded your file you will see the filename listed. At anytime you can change the file before moving onto the next step.

Matching Columns
Step Seven: Double check that the columns and mapping fields are matching. If everything looks good click next.
Previewing
Step Eight: You will now be able to preview all the users before the final import.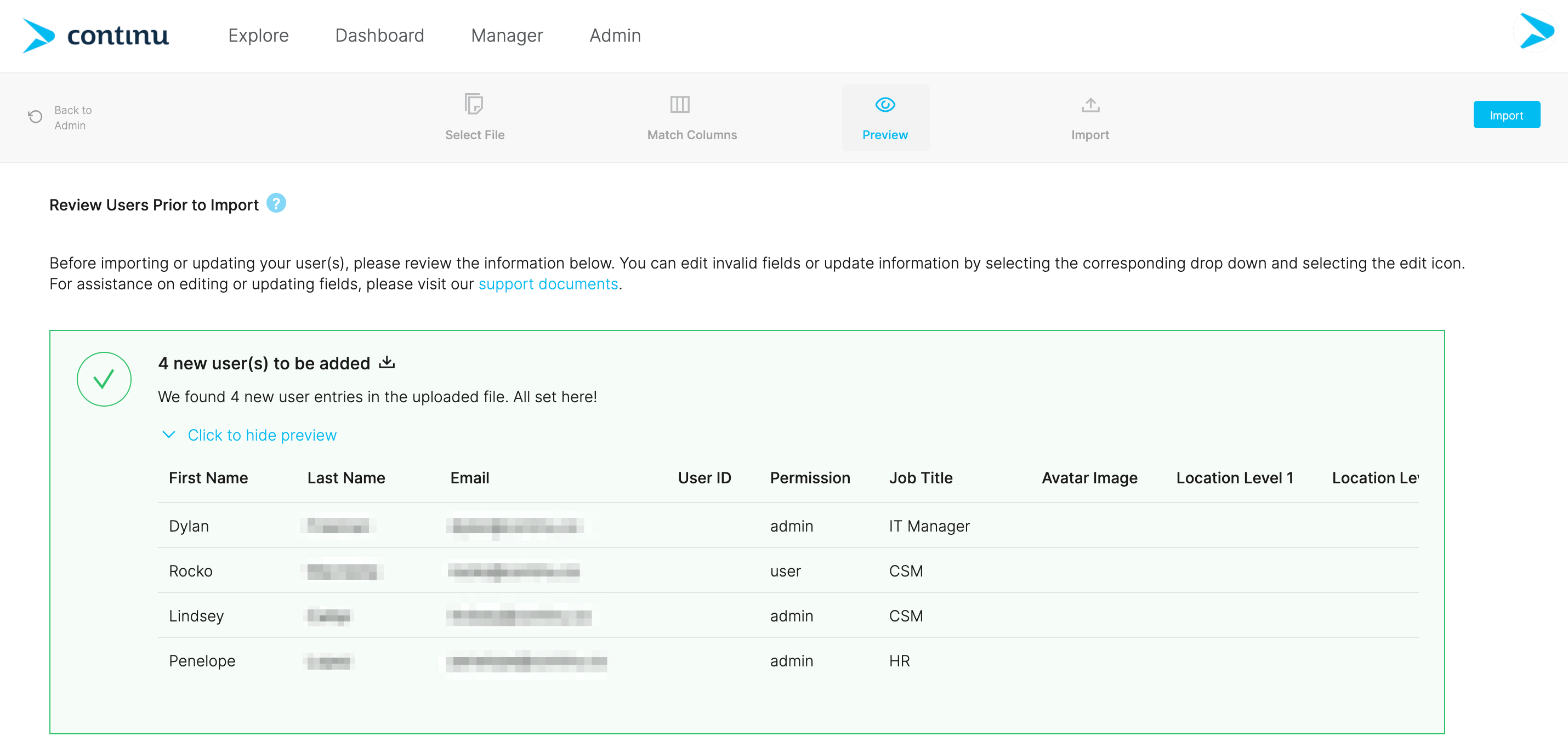 Step Nine: To download a copy of your new user list, click the download icon.

Step Ten: Before final import, you can edit or adjust any of the fields within the success window. Click on the field to make adjustments.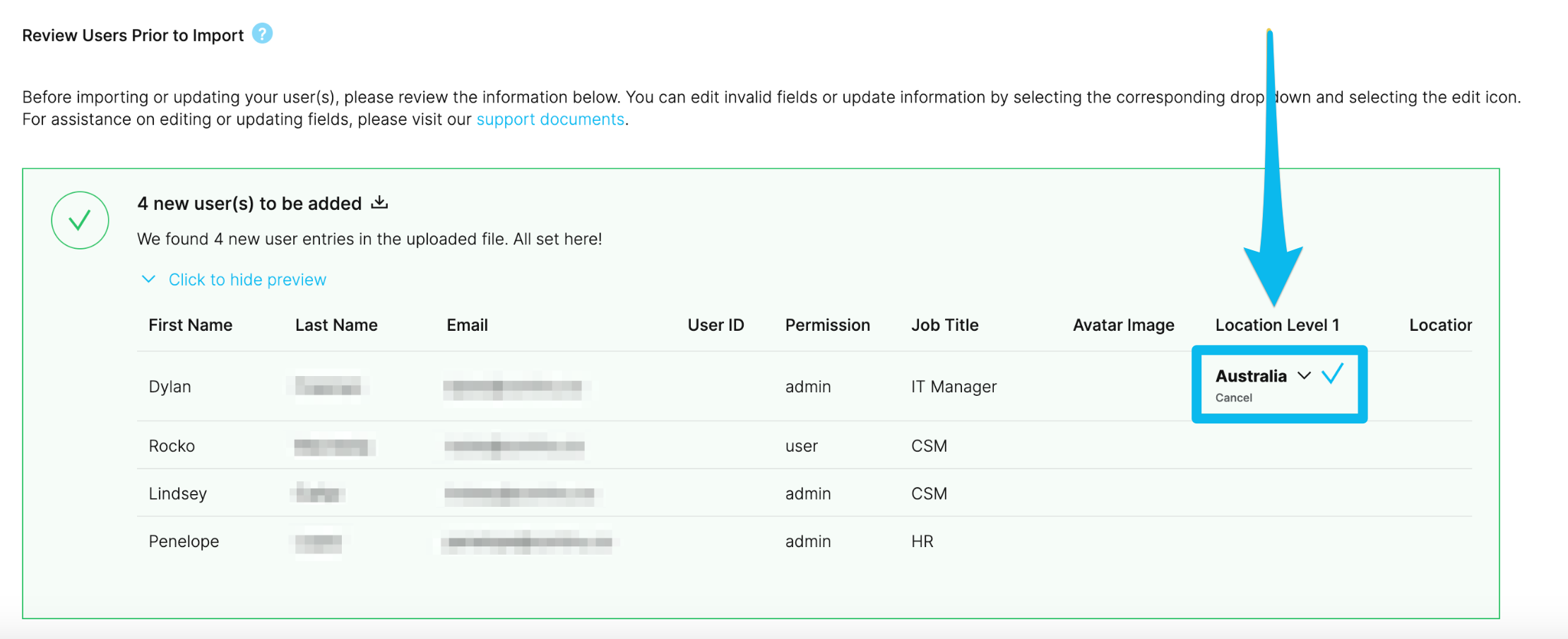 Step Eleven: Click import to finalize the import.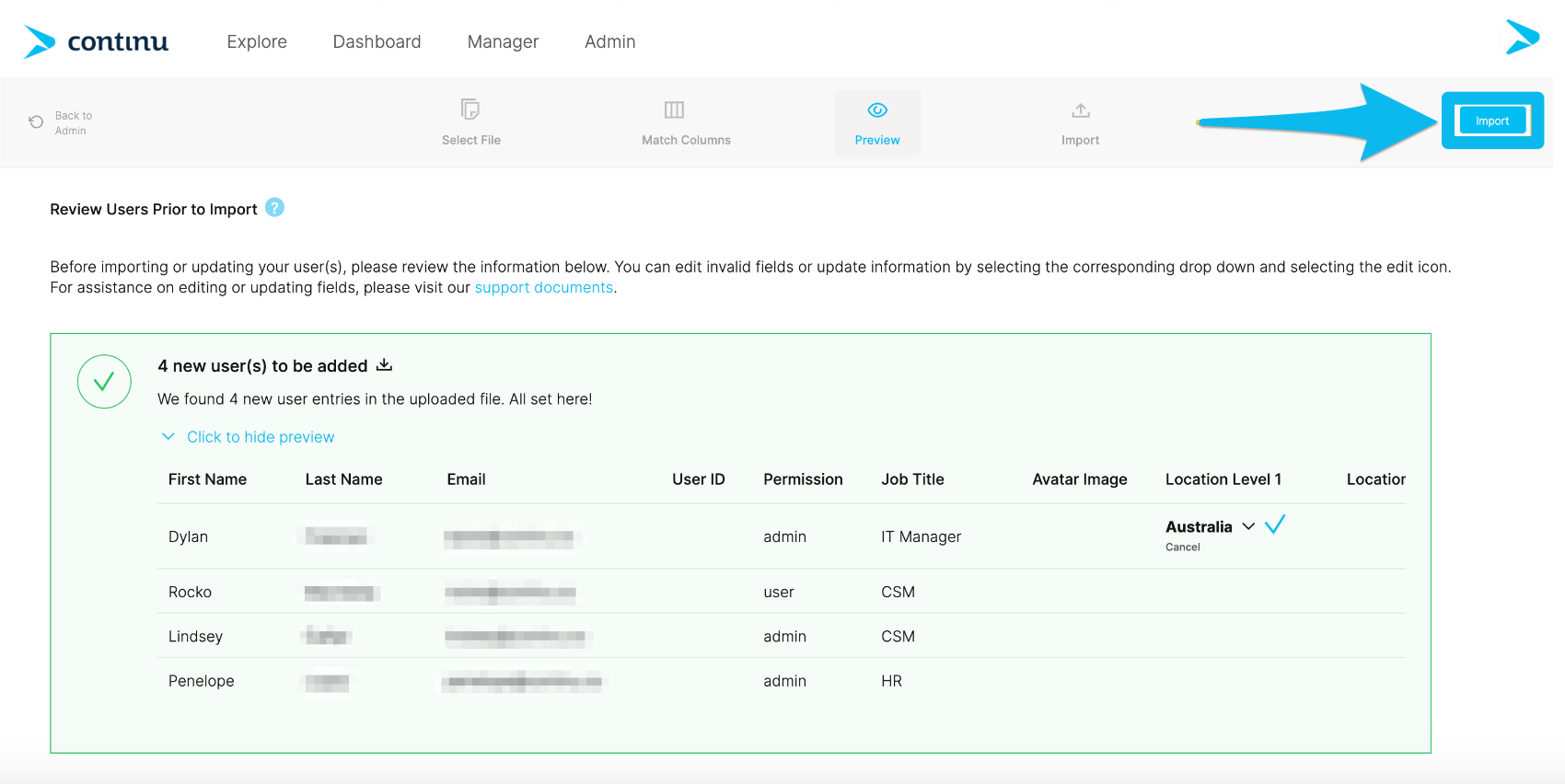 Step Twelve: Within the success window, you can view all the new users that received invites into Continu. (For more information on provisioning, click here.)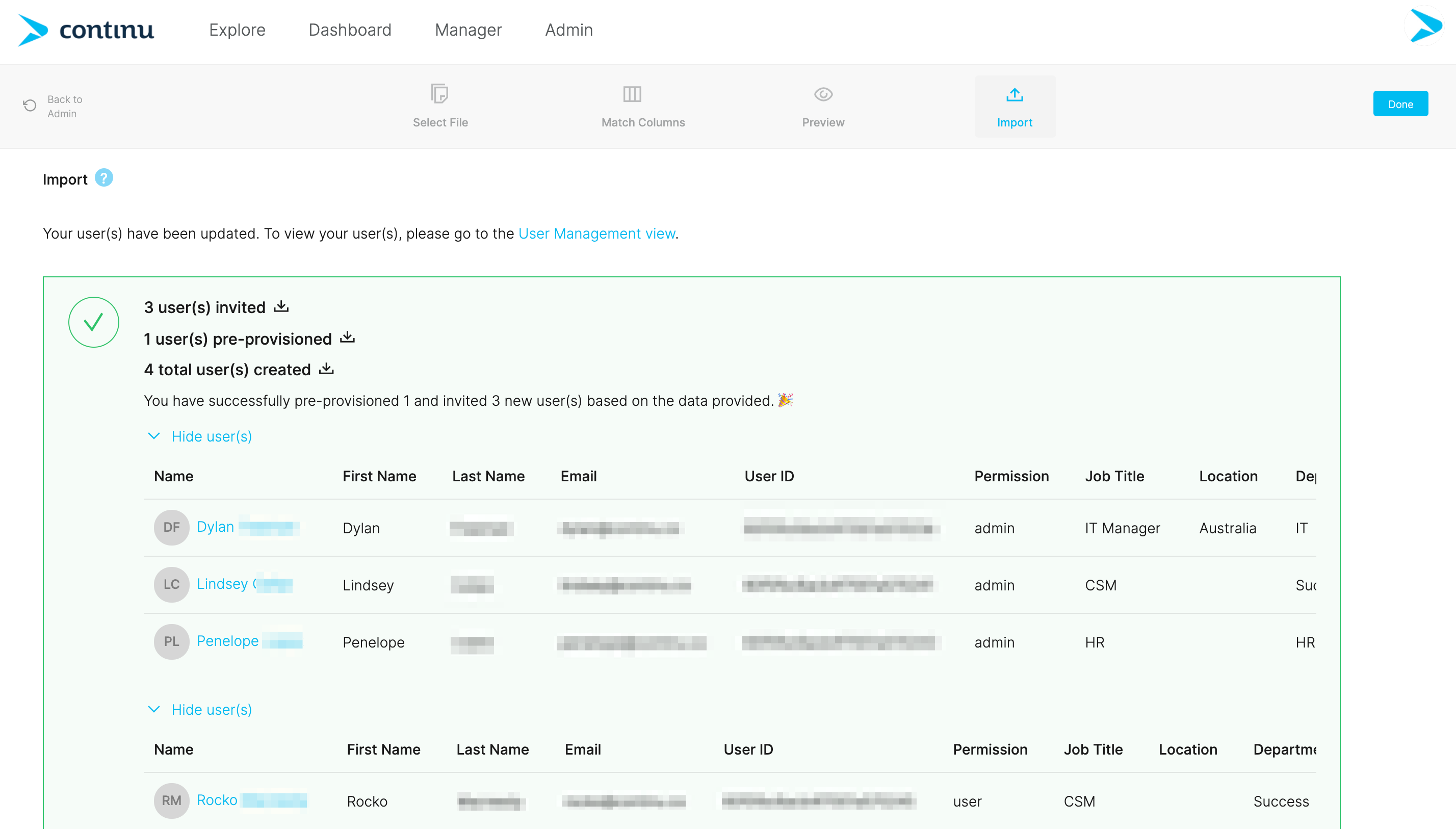 Step Thirteen: If you need to download the new user list, click on the download icon.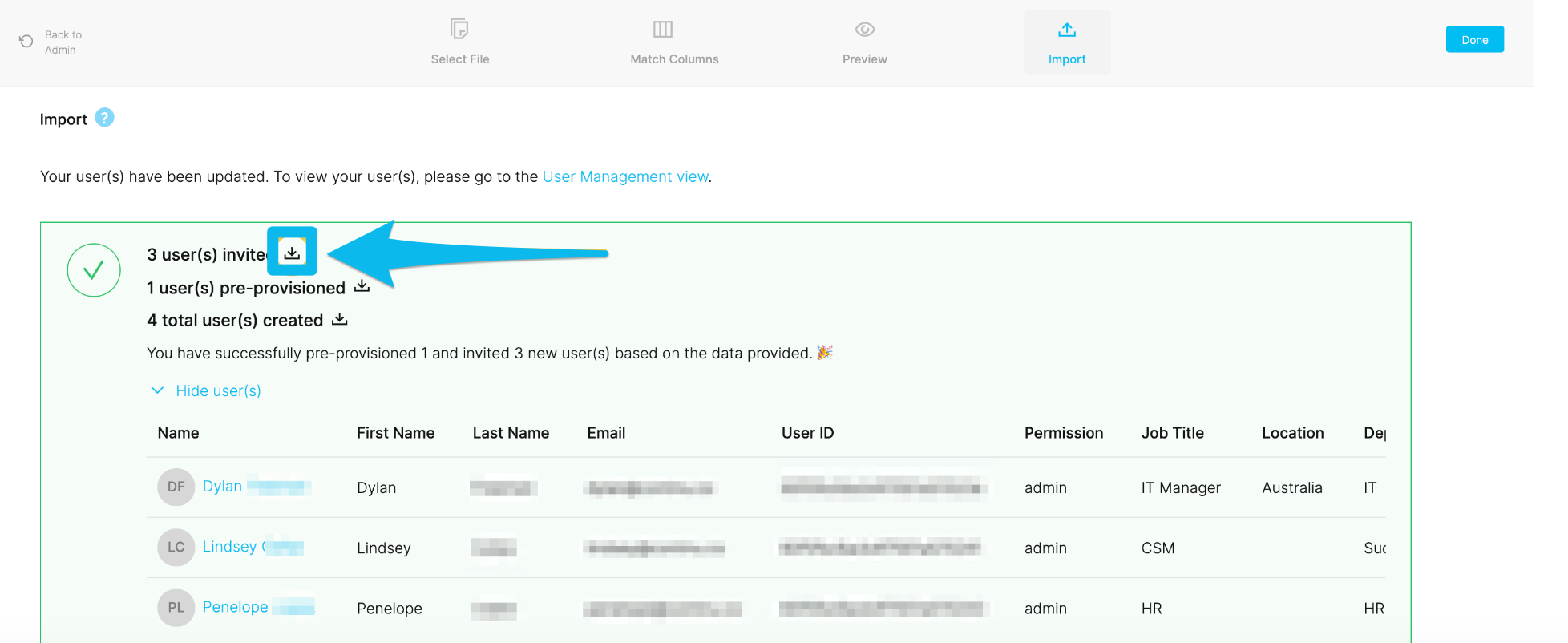 Step Fourteen: Click on the User Management View link to view all pending or active users or click done when finished.