Continu will allow learners to share content with other learners within
Step One: Click on the Share icon.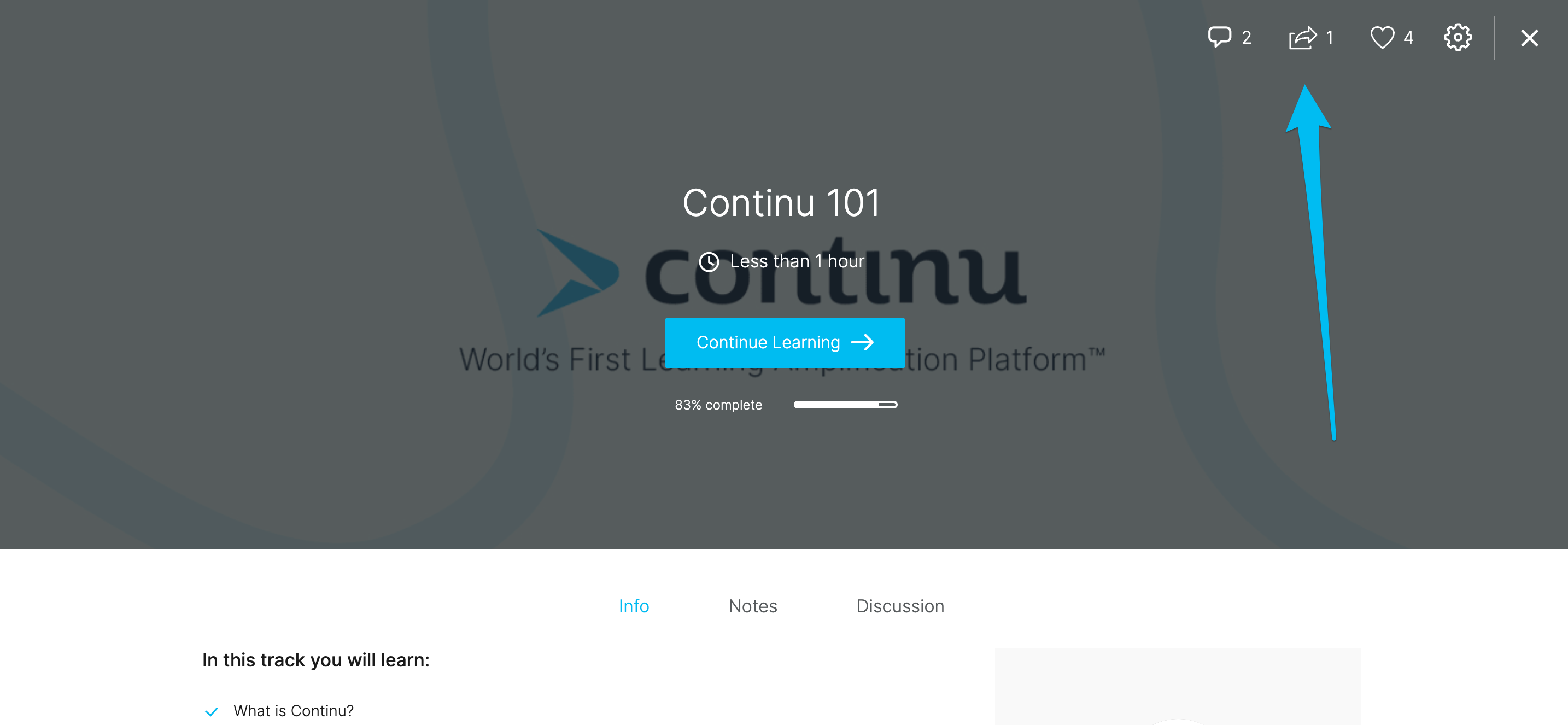 Step Two: A drop-down menu will appear. To share content, use the @ symbol and start typing the name of the team member(s). Click on the full name listed to automatically add this team member.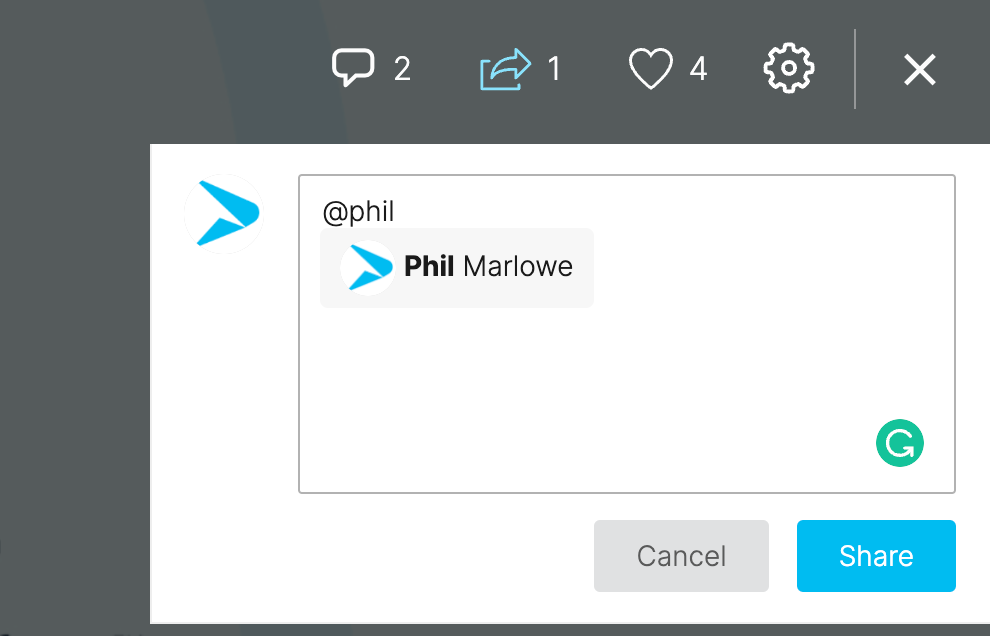 Step Three: Click the Share button. It will now be shared.