Please note: supported documents included .PDF, .XLS, and .PPT

Step One: Navigate to the Create>Content section using the side panel navigation.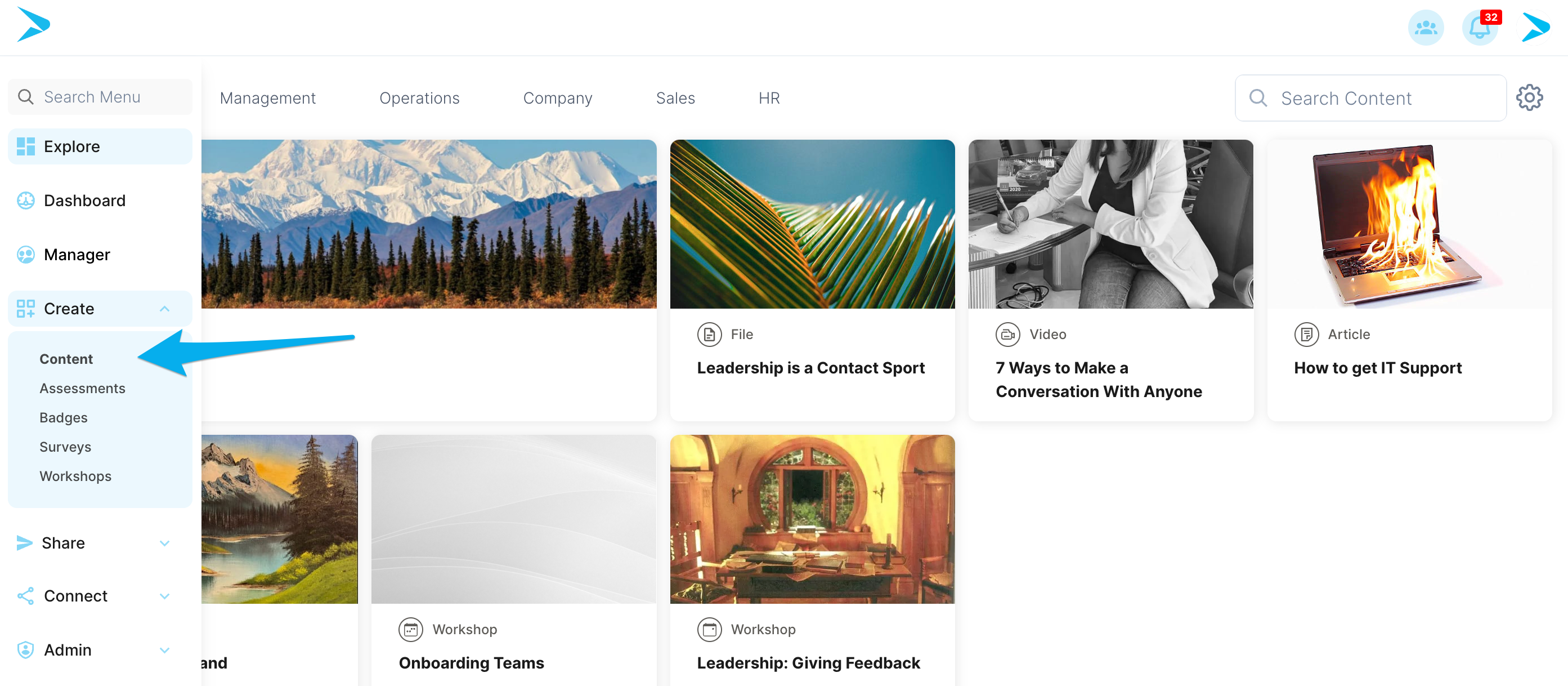 Step Two: Click on the Add Content icon and choose the File option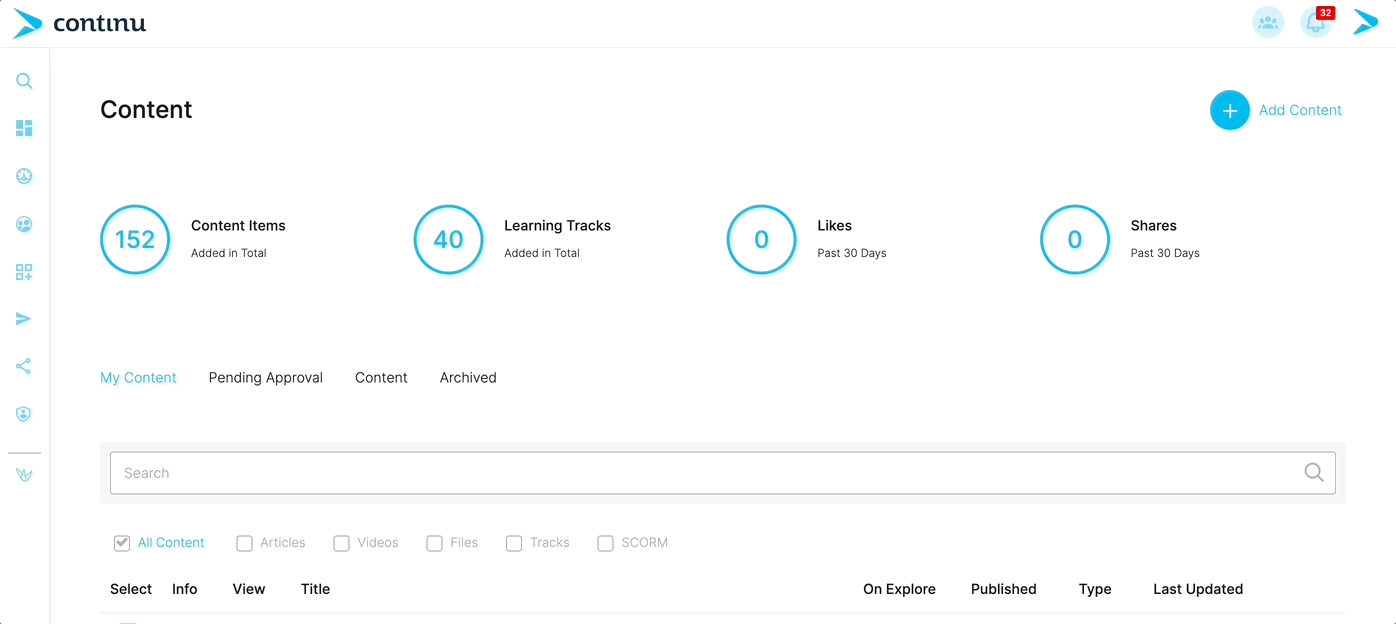 Step three: Click on the upload a file button or select the embed external content to embed a webpage or iframe. Select the file or paste the embed URL.
If you have Iorad for Continu, you can also add an Iorad tutorial as a file.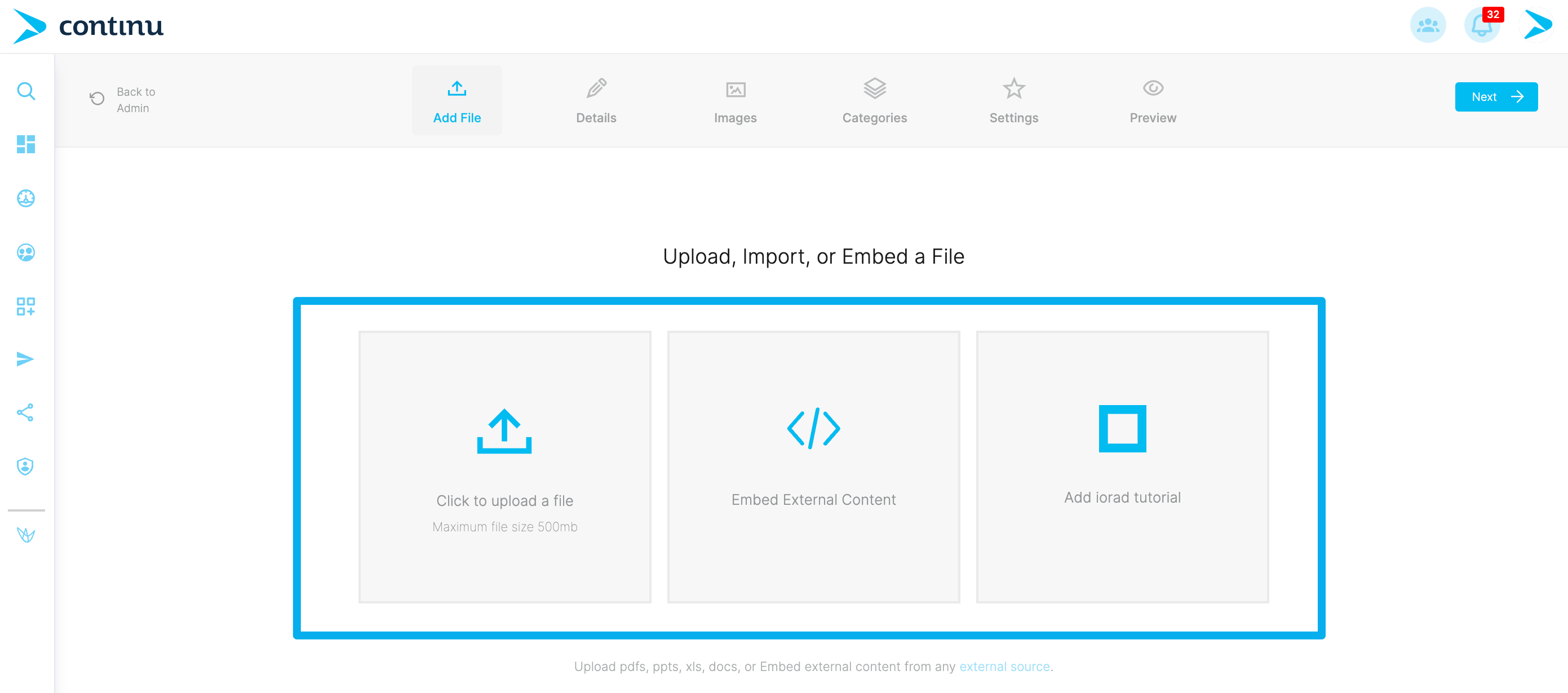 Step Four: Add a title, author, and description. You may also add tags if you like. Press next to continue.
Step Five: You can add a Cover Image to the File using the Banner and Cover Images: Photo Editor and Best Practices instructions.
Step Six: You can add this content to any categories you'd like on the categories page.
Step Seven: Edit your settings. See Editing your Settings for more information on the Settings Menu, then click next to preview the file.
Step Eight: You can view a preview of your file before publishing. Press publish to complete creation of your file type content.